The Galaxy Note 10 Series unpacked event is due next month on August 7th, however, the next in line may take you by surprise. Samsung Galaxy S11 will be unveiled in Feb of 2020 and instead of a bland and simple S series model, the smartphone is rumored to come with a completely new design and an expandable display.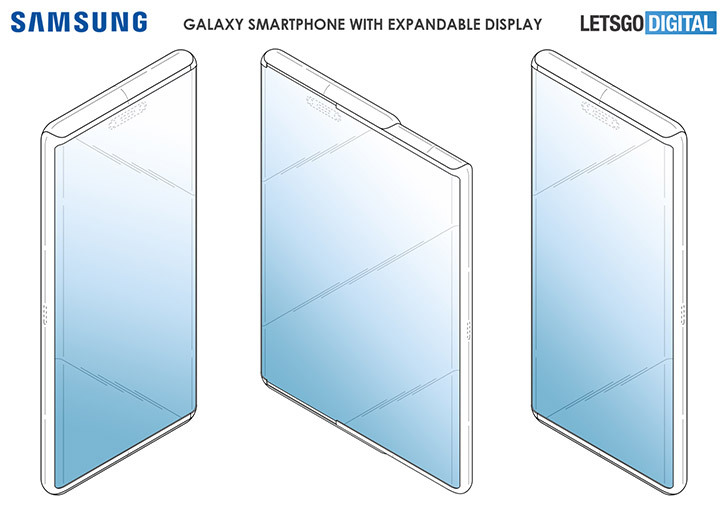 We normally tend to see a lot of revolutionary design patents for upcoming smartphones that are so advanced that these hardly make it to the smartphone market. But the Expandable smartphone design patented this time by Samsung looks quite doable and easier to conceive. Overall, it's a pretty impressive approach to slide a bigger display into your pocket.
Samsung filed the expandable Galaxy S11 design patent with the Korean Intellectual Property Office back in 2018 but it got approved just a few months back in May 2019. The patent got public last month and the images started making rounds on the web.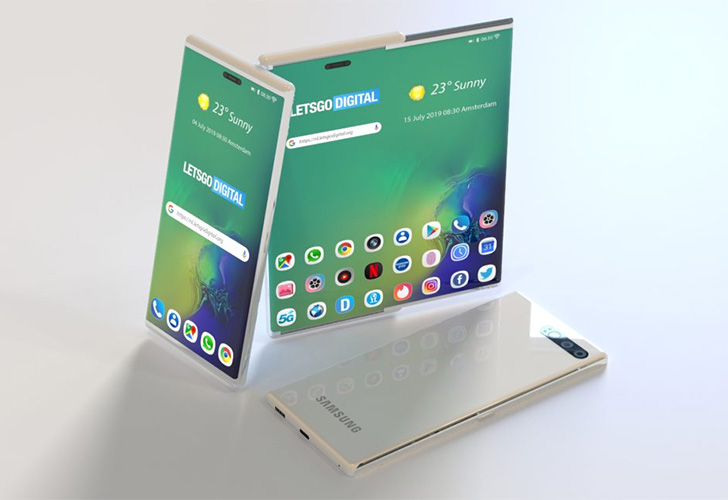 All we have for now are the design images, without any detail of how actually the smartphone works. Judging from the images we can easily guess that the screen can be pulled out from a side. The frame around the display shifts partially and the flexible screen remains well protected against external influences. Technically this seems much easier to achieve because a small part of the screen is needed to be rolled back into the enclosure.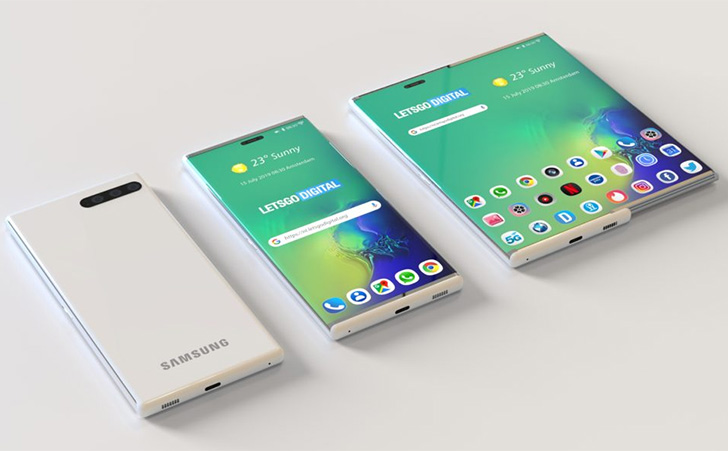 Chances are that the new Samsung S11 design also uses a rail mechanism that supports the flexible display. A striking feature of this design is the punch hole camera system, which is positioned in the middle. This part of the screen will therefore not be able to move. Since the screen can only be slid to the right, the remaining screen surface is presumably also stored in the housing on the right-hand side, possibly rolling on a sort of tube.
Samsung Galaxy S11 is a smartphone that we will not see any sooner. The premiere will probably take place in February 2020. Near the MWC in Barcelona. If the Korean Giant, however, does come up with such an expandable screen, it would definitely be a solution worth waiting for.