Samsung Galaxy Note 10 series is due in less than a month. After several leaks and rumors, the US Federal Communications Commission (FCC) has now confirmed what the premium smartphones will look like. The smartphone certification application also contains some photos.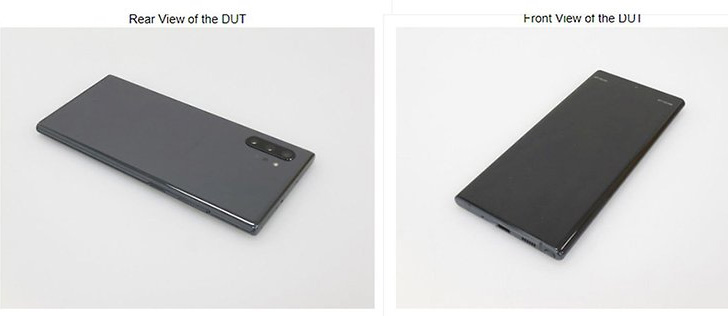 Expected to reach the world as Galaxy Note 10 and Samsung Galaxy Note 10 Plus, the devices are all set to arrive with major visual changes. Apart from having a bigger 6.7-inch display, the most important difference between the phones is the fourth additional 3D ToF depth camera on the rear of the note 10+. The standard note 10 variant has a triple rear camera setup along with the 6.3-inch screen.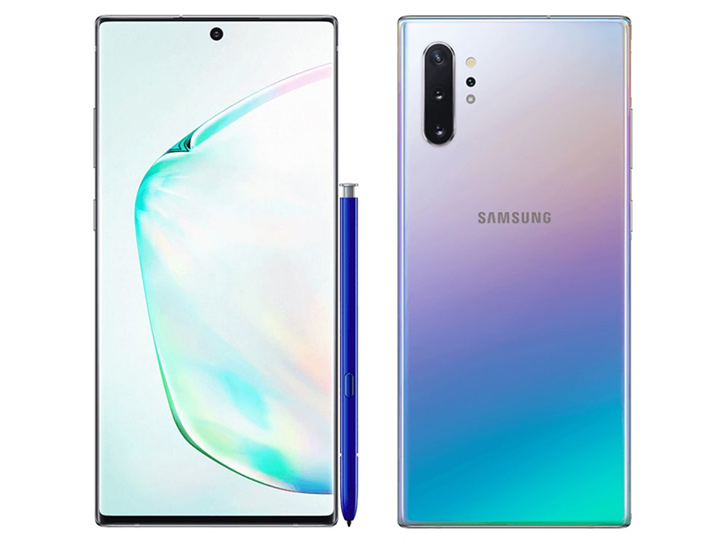 Apart from the depth sensor, The remaining sensors at the back have also been arranged vertically and moved to the upper left corner. This makes the Galaxy Note 10+ very similar to the Huawei P30 Pro.
The similarity with Huawei's flagship is also due to the fact that Samsung will offer Note 10 and Note 10+ in similar gradient colors. Reinforcing these probabilities, this is what a well known leakster Ishan Agarwal shows in the photos, posted on his Twitter account.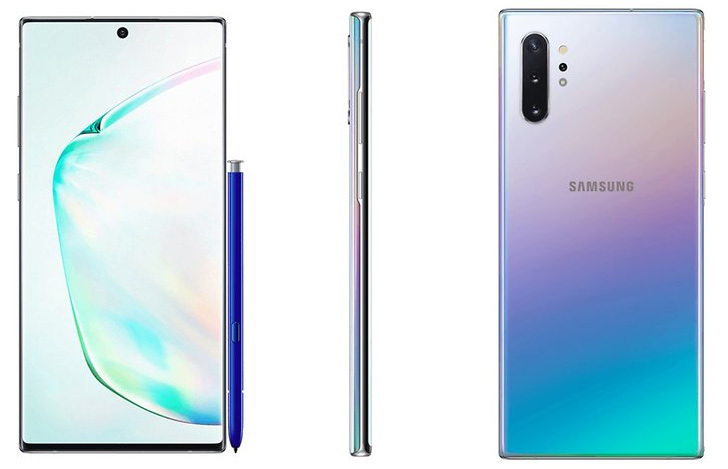 As you can see above, Samsung will probably play with equally stylish gradient colors for the Note 10+. In addition, the images once again show that Note 10 probably does not have the 3D depth camera. In any case, we do not see it in the next picture.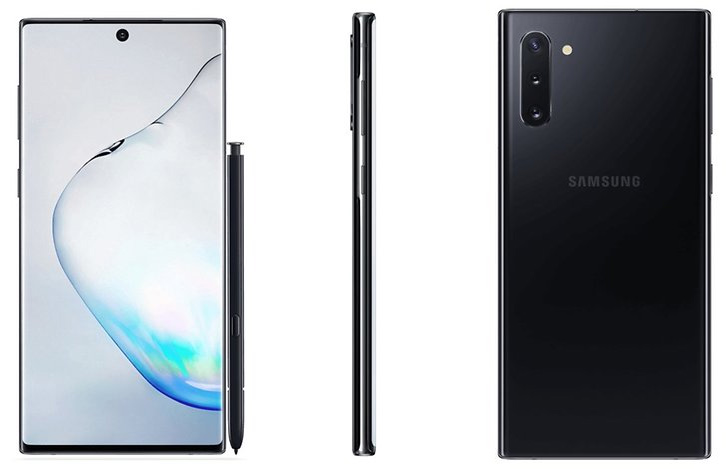 Samsung has removed the 3.5mm audio jack and Bixby button from Note 10 series and has placed the power button on the left side, toward the volume knob. A fingerprint sensor is not visible and we will probably find an ultrasonic sensor built into the screen, just like the Samsung Galaxy S10.
The official unpacked event for the new Galaxy Note series will take place on August 7, for which Samsung has already sent the invitations. In terms of prices, we don't have anything official yet but the rumors are that the new smartphones are more likely to set an all-time high new record.