It's an open secret that Samsung is considering pulling the plug on the Galaxy Note series. But whether or not the Samsung Galaxy Note 20 is the last generation of the Note remained unclear until now. A trusted European publication reports that the Galaxy Note 21 FE is coming soon.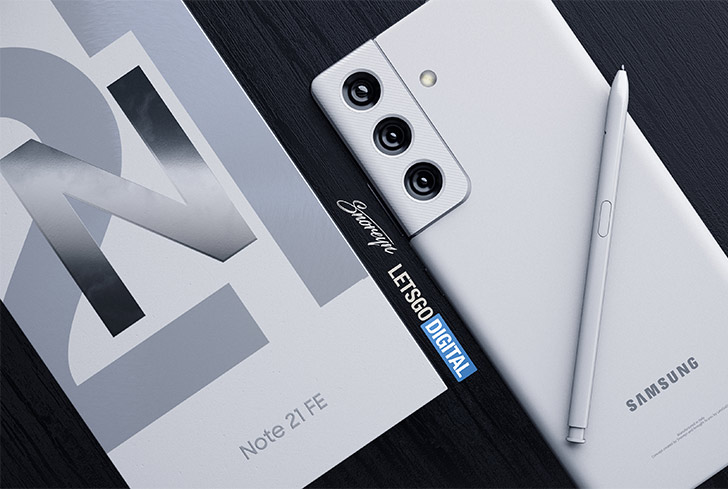 Samsung has previously announced that there will be more Fan Editions following the S20 FE. The S20 Fan edition offers good value for money and quickly became a top-seller. It makes perfect sense to capitalize on this success, but it leaves the future of the Samsung Galaxy Note 21 series still in a grey area — more on that in a few.
Over the years, the distinction between the Galaxy Note and Galaxy S series has become hazy. Not only do they share their internal hardware, but the latest Galaxy S21 Ultra even supports the S-pen. The design of the product in the images attached with the report makes this fact more apparent.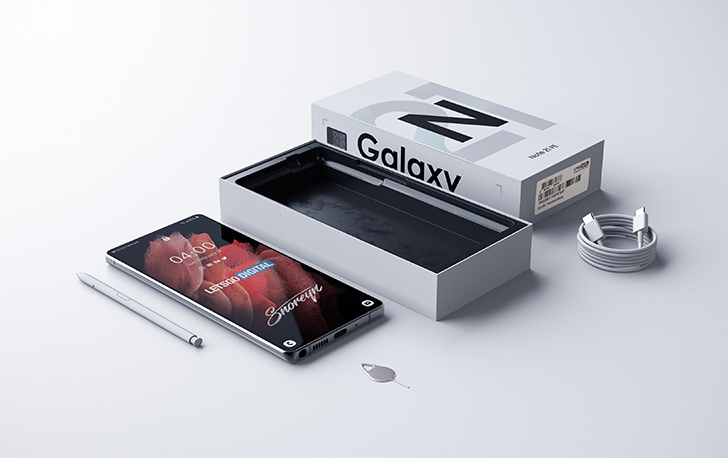 The Samsung Galaxy Note 21 FE has a camera platform almost-identical to that of the Galaxy S21 series. It features a chrome finish, ring-shaped housing for the lenses, and it melts into the frame. The phone's shell is chamfered along the edges; and has a white matte-satin finish all over.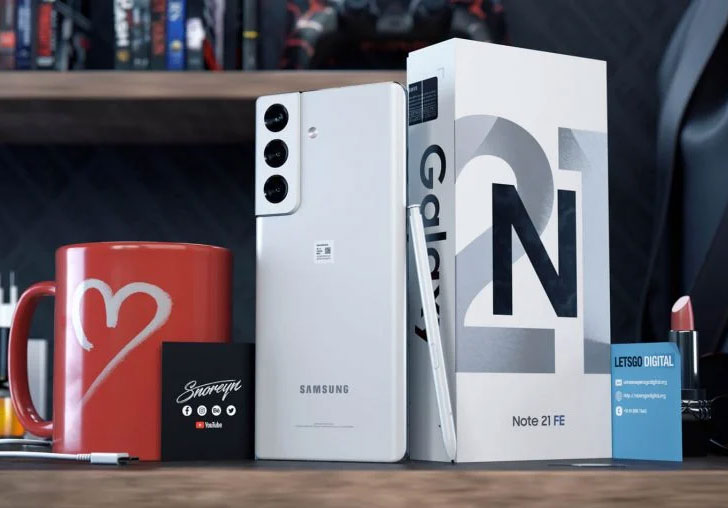 Its companion S-pen wears the same colorway. With the Note 20 Ultra, Samsung Pakistan introduced a variant of the S-pen that operates at only 9ms latency, while the standard Note 20 pen lags by 26ms. You can expect the Fan Edition pen to be the latter kind.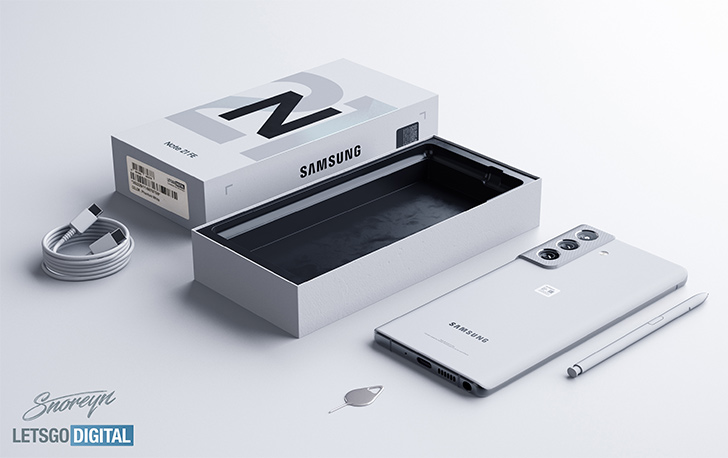 The product renders also include the contents of the retail box. To no one's surprise, the charging brick and headphones have been left out once again. The box has shrunk to half its height.
The fate of the Galaxy Note can go one of two ways: either Galaxy Note 21 Fan Edition is the last Galaxy Note or Samsung has plans to release the Note 21 and Note 21 Ultra duo.