Amidst a slew of leaks, Samsung's A (2020)-series is perhaps the most anticipated lineup as of late. Courtesy of @OnLeaks, we've also got a first look at the early CAD renders of two of these upcoming smartphones, namely the Samsung Galaxy A51 and A71. @OnLeaks has now partnered up with 91Mobiles to bring us the first renders of the Galaxy A91. Where the Galaxy A51 and A71 leaned towards the sub-premium bracket, the A91 falls squarely into the high-end category.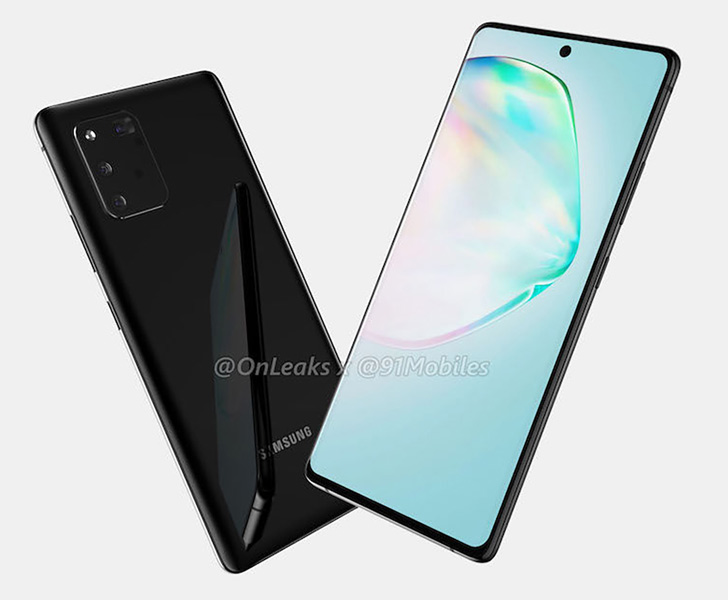 There's been a rumor surrounding the alleged Samsung Galaxy A91, which suggests that Samsung is planning on rebranding this model as the Galaxy S10 Lite in certain markets. More to the point, the renders look nearly indistinguishable from those of the Galaxy S11 (more on that in a few).
As evident by the renders pictured below, Samsung is embracing the centered punch-hole and the L-style-camera design language. Before A91, the leaked Galaxy A51, A71, and S11 renders all shared the same design, down to the back panel colors. The punch-hole cut-out (which once sat on the corner), has now been shifted to the middle.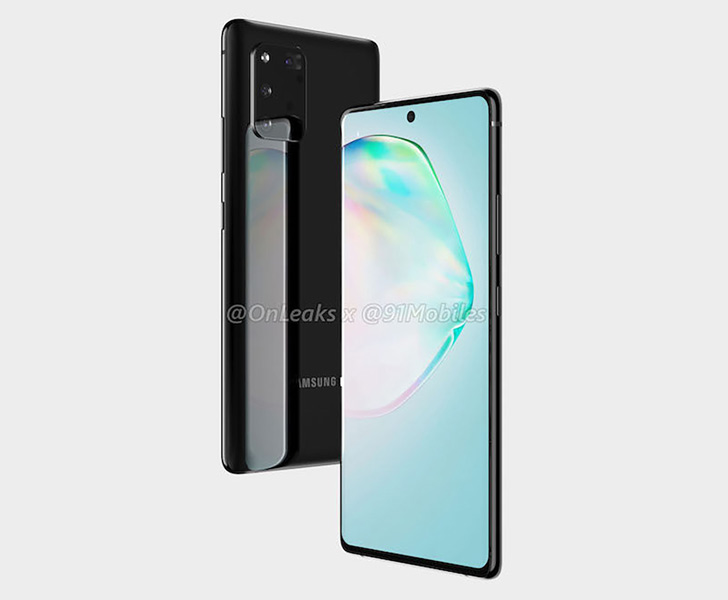 Samsung borrowed the placement of the cut-out from the Galaxy Note 10, while the L-shaped 3X2 camera module housed inside the squircle seem to have been inspired by the Smartisan Nut Pro 3. There's some confusion as to the total number of lenses on the back. A few renders showcase a triple-camera setup, while others present a quad-camera arrangement. There's no rear-mounted fingerprint sensor to be seen, which points to an in-display fingerprint reader.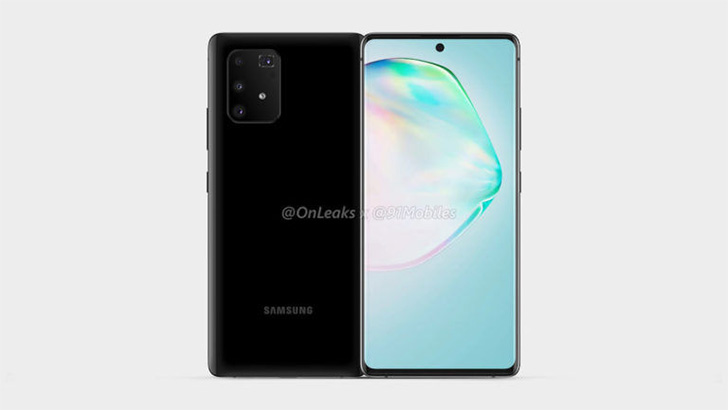 The shared design language lends the A-series consistency, and it is likely why Samsung is pushing it. That said, it also makes the lineup rather homogenous. Case in point, it would be difficult to tell the A91 and S11 apart just by looking at them. Save for the more pronounced bezels; both phones are near-identical.
---
Earlier reports have also revealed the partial spec sheet for the Galaxy A91. You're looking at a 6.7-inch display that produces an FHD+ resolution. Under the display, sits a Snapdragon 855 chipset with up to 8 GB of RAM baked into it.