5G has yet to go mainstream but that hasn't deterred companies like Samsung from integrating this nascent albeit expensive technology as a novelty feature in their smartphones. The most recent example of this trend would be Samsung's latest mid-ranged offering – the Galaxy A90 5G. This 5G-wielding device was unveiled in South Korea in September but the phone has finally made its way to the Chinese market.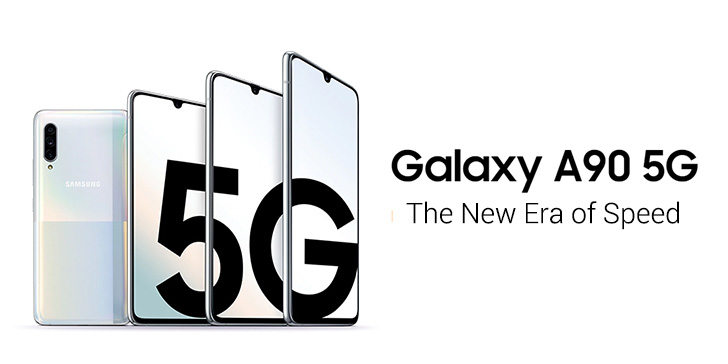 Following the release of the still-recent 5G capable Galaxy S10 and Note 10, Samsung Galaxy A90 is the first mid-ranged non-flagship 5G handset introduced by the Korean tech giant. The phone is available for a starting price of just $636, which is a fraction of what the Note 10 and S10 are retailing for. And while the phone is a mid-tier device in name, it is packing some exciting features which rival that of many recent flagships.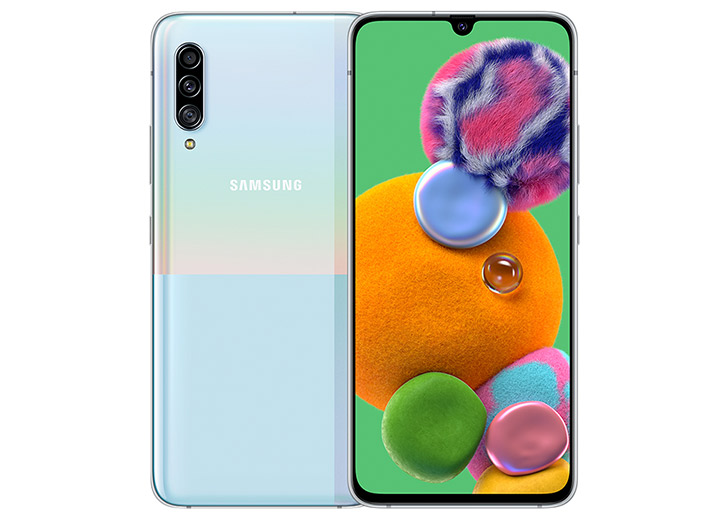 You're looking at a huge 6.7-inch Super AMOLED FHD+ display with a circular notch that Samsung likes to call Infinity-U notch, combined with an in-display fingerprint reader. Nestled in this Infinity-U notch is a jaw-dropping 32-megapixel front-facing camera. The design features paper-thin bezels with a near non-existent forehead. As for the internal hardware, the Samsung Galaxy A90 5G offers a whopping 8 GB of RAM and 128 GB of onboard storage.
It runs on a powerful Snapdragon 855 chipset, that is driven by a 4,500 mAh battery with support for up to 25W fast-charging. The hardware is powered by a OneUI-layered Android Pie. The back panel sports an interweaving gradient design – perhaps inspired by Huawei's P30 – and is offered in two hues: Space White and Holographic Black.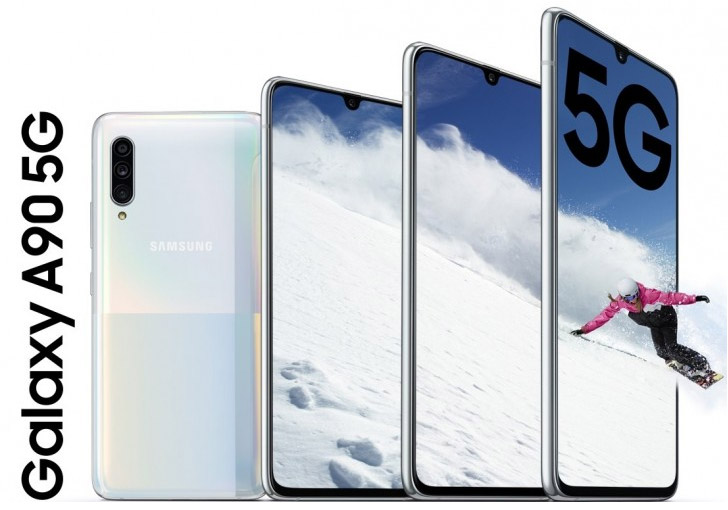 The optics impress just as much, if not more. With a 48-megapixel primary shooter, coupled with an 8 MP ultrawide+5-megapixel depth sensor, The A90 5G won't be a stretch to call the camera performance first-rate. The same goes for the phone's overall performance.
Even though Samsung A90 5g has been announced in China, the units won't start hitting the shelves until October 25 and the shipments are soon to follow. This launch signals that its release in the South Asian markets isn't too far off. And if the handset ever makes it to Pakistan it is expected to cost somewhere around 99,999/- Pakistani rupees.