Earlier this year, Samsung announced that it's bringing 5G to all its mid-range A-series phones. It started with the Samsung Galaxy A42 5G, which is currently the most affordable 5G phone in the company's catalog and continues with the Galaxy A12 5G. The alleged renders for this upcoming phone were shared on SlashLeaks yesterday.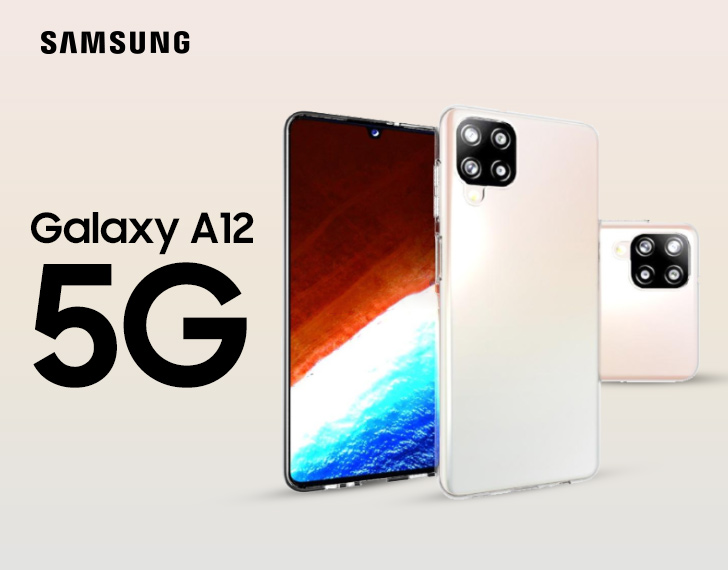 The Slashleaks post features the renders of the phone from multiple angles, including its protective case. Samsung Galaxy A12's design reflects the new camera layout that the brand has adopted for the next generation of Galaxy A phones.
Instead of the compact capsule-style camera array, the A12 has a boxy camera plate and four cameras embedded in a matrix. Samsung has also replaced the hole-punch seen in the A11 with a drop notch.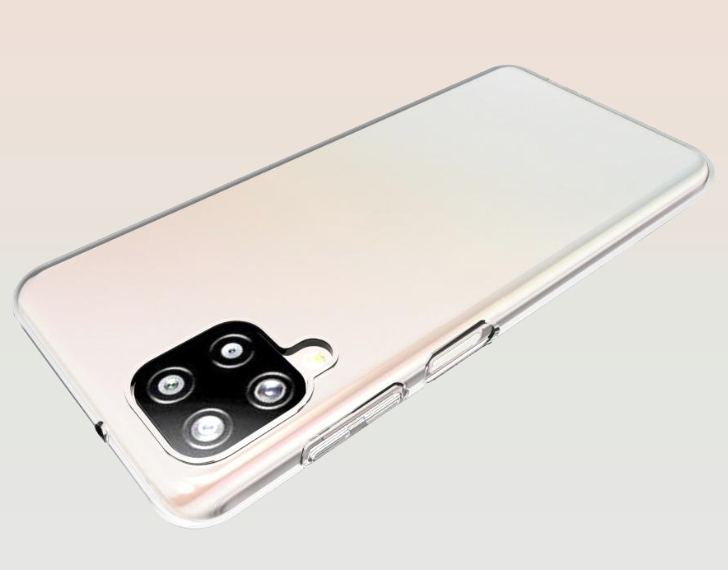 The power button now doubles as a thumbprint scanner. The back of the Samsung Galaxy A12, which appears to be plastic, is painted in a halftone gradient. The generic 'matrix camera and halftone gradient' design has been done a dozen times before. The handset is expected to carry an affordable Samsung price tag.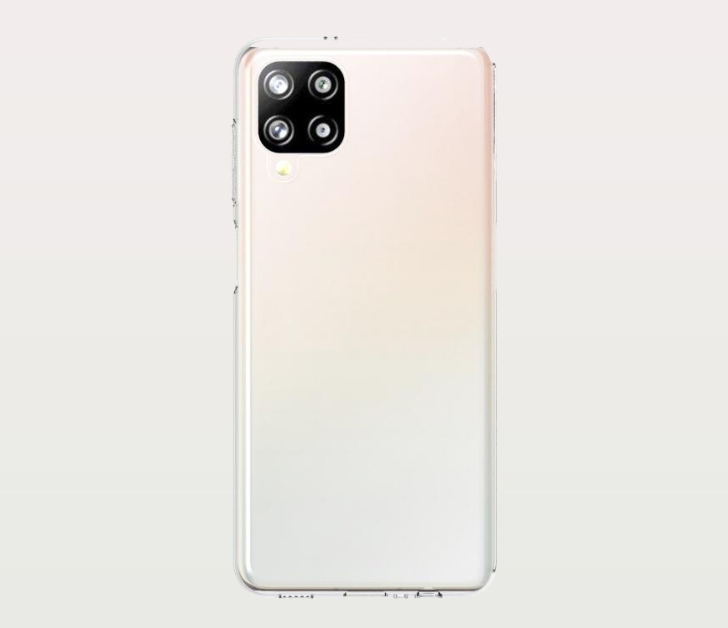 Its 4G alternative is rumored to feature the MediaTek Helio P35 chipset, 3GB of memory, 32GB/64GB of storage, and an LCD screen. Based on that, the Galaxy A12 5G would have the same spec sheet but a different processor.
Since Geekbench has benchmarked the A12 and Samsung Russia has already leaked it, we expect the phone to launch soon. Plus, if the Slashleaks source pans out, the Samsung Galaxy A12 5G should get the 'cheapest 5G Samsung' title. Not to mention it would compete against entry-level 5G phones from Chinese manufacturers.