Realme Flash is a flagship phone set to debut with the Android analog of Apple's MagSafe charging. The MagDART technology will be unveiled at the Realme Magnetic Innovation event later today. But Realme has been teasing this first Android phone with magnetically secured wireless charging for a week now. Ahead of the official release, the Realme Flash and its novel charger were featured in a hands-on clip.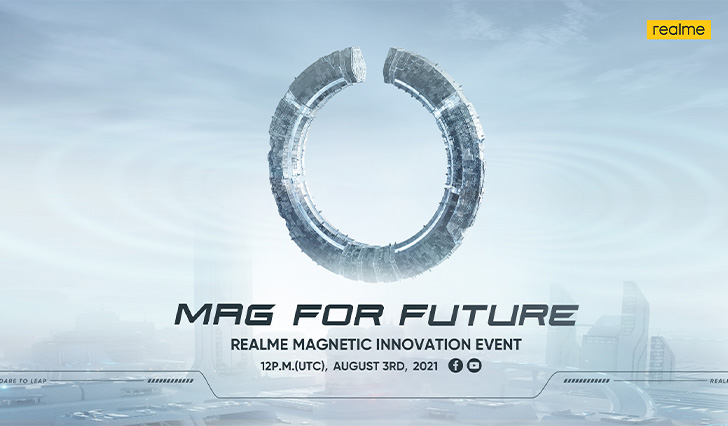 Courtesy of the YouTube page for XDA Developers, the short video shows a MagDART charging test. The charging brick has a cube-shaped design with a port and a grille for the fan. In contrast to the MagSafe puck charger, the Realme MagDART is twice its size.
Also, the Apple charger is capped at 10W. The MagDART can deliver up to 50W of power. But Realme Flash in the charging test is only accepting 35W. In three minutes, the MagDART tops up the battery from 18% to 26%. Based on these figures, the phone should fully charge in less than an hour.

Other than this heavy-duty 50W brick, the MagDART charger will also be offered in a puck-shaped design, advertised to be slimmer than a coin. Rumor has it that Realme plans on introducing the magnetic charging standard to other lineups (including laptops and tablets.)
For now, Realme Flash is the only Android phone compatible with this tech. Based on its reported specs, the Flash is very much a flagship device with ahigh end Realme mobile price tag. We're looking at a build powered by the Qualcomm Snapdragon 888, 12GB of memory, 256GB of internal storage, and the latest Android11-based realmeUI.