There has been quite a lot of hype surrounding Realme's first true flagship -- Realme X2 Pro, We don't know yet if it will ever make into Pakistan but it is scheduled for a release on November 20 in our neighboring big market. It's more than likely that this crown jewel will be unveiled alongside a couple more surprise offerings, that we didn't know about before.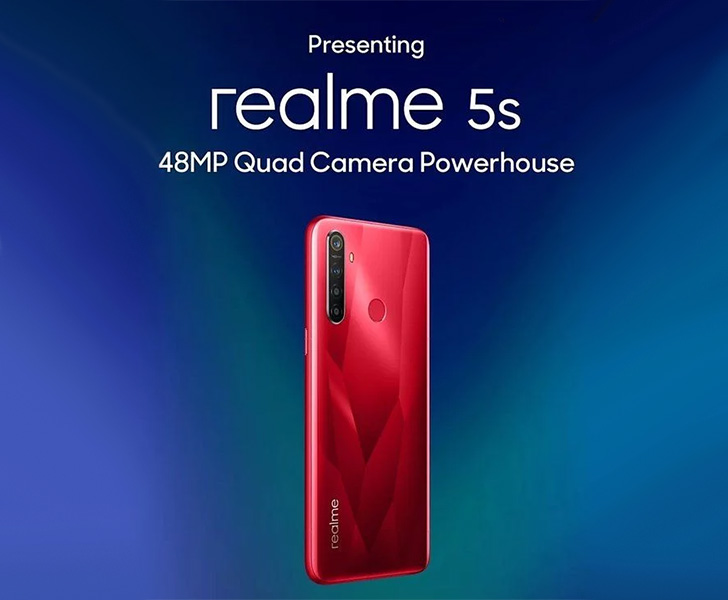 The official page for X2 Pro on the popular online Indian e-commerce channel, reveals one such offering. A tagline that reads, 'Realme 5s Coming Soon' can be seen on the top left corner of the page but more importantly, a promo poster by the website confirms that Realme 5s will be introduced on November 20 as well. Indian portal's landing page also reveals a few cameras and design details for this revamped mid-ranger.
Pictured above, the Realme 5s promo rendering showcases a quad-camera setup in a vertical arrangement on a red-hued Realme 5s. Right beneath the optics package, sits your standard capacitive fingerprint reader. The primary sensor for this arrangement maxes out at 48 megapixels which it borrows from Realme 5 Pro. In any case, it is set up from the 12-megapixel shooter on the base Realme 5 variant, signaling that this upcoming handset may offer some hardware upgrades.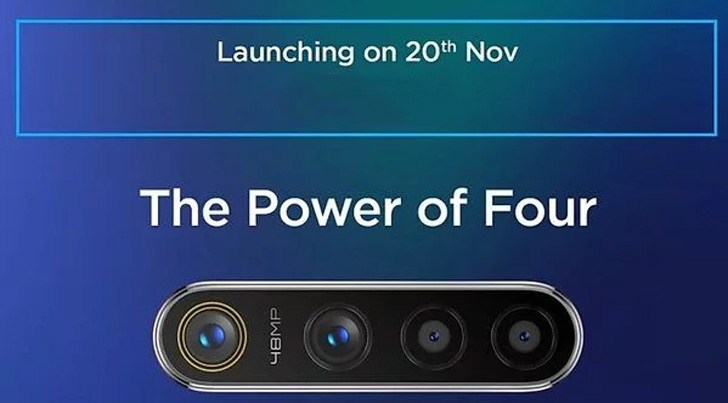 Which brings us to our next point, the SoC. The Realme 5 Pro runs on a Snapdragon 712 chipset, while the standard version is powered by a Snapdragon 665 chipset, so if we had to speculate, it'd be a reasonable bet that the Realme 5s will debut with either a Snapdragon 675 or a 710 SoC. If that turns out to be the case, it would cement Realme 5s' position as a bridge between Realme 5 and Realme 5 Pro -- at least in terms of performance since the design language mostly remains unchanged.
Note that before the renderings were shared by Flipkart, we already learned that Realme actually has a successor to the Realme 5 lineup in the works, thanks to the NBTC certifications. Following its release in India, the phone is likely to make an appearance in Thailand, and from there, other Asian markets including Pakistan.