The Chinese manufacturer Huawei has come hard in terms of slashing the price tags of its popular smartphone devices. The company has already provided us a successful taste of its summer sale in June and now comes around again to shake the market a bit more.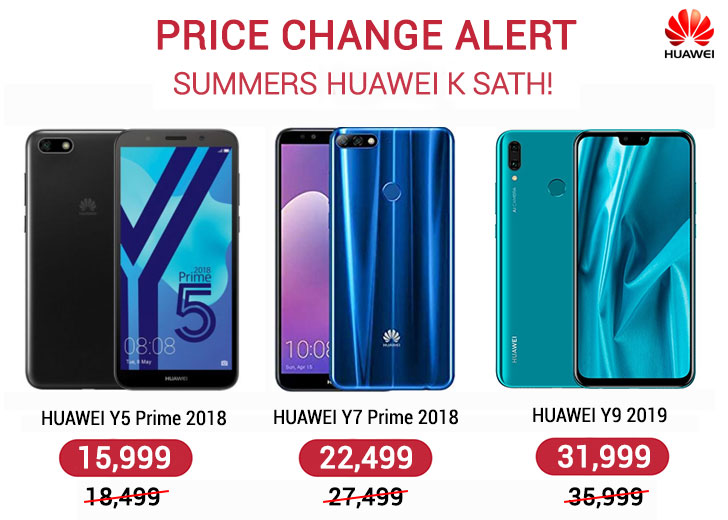 This time around, the list consists of Huawei Y9 2019, Y7 Prime 2018 and Y5 Prime 2018 receiving the price reductions. Y9 was released last year in October and is now available at a new retail price of Rs.32,000 with a reduction of Rs.4,000, as compared to the previous price of 35,999 Pakistani rupees.
Huawei Y7 Prime 2018 was also launched last year, in 2018 and is another one on the list, with price coming down to Rs.22,499 from Rs. 27,500 .
Last but we hope not the least, Huawei Y5 Prime 2018 has received several price cuts since its launch in 2018 and this time around it has seen another price reduction of Rs.2,500 rupees and is now standing at Rs.15,999 from the previous price of Rs. 18,500.
These devices are now available for purchase at discounted prices, so make sure that you have your hands on your desired variant as soon as possible.