Chinese smartphone brand Oppo has released some pictures of its folding smartphone. Brian Shen, Executive Vice President, introduced the device on his Weibo account.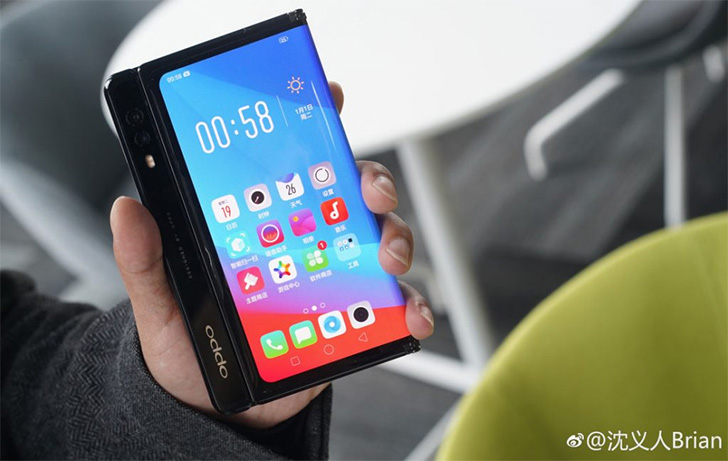 Folding smartphones are becoming a hot trend at the Mobile World Congress 2019. Samsung announced its Galaxy Fold a few days ago and then Huawei Mate X saw the daylight. TCL jumped in with its own prototypes and now its Oppo, whose folding smartphone concept bears a huge resemblance to the design of Huawei Mate X.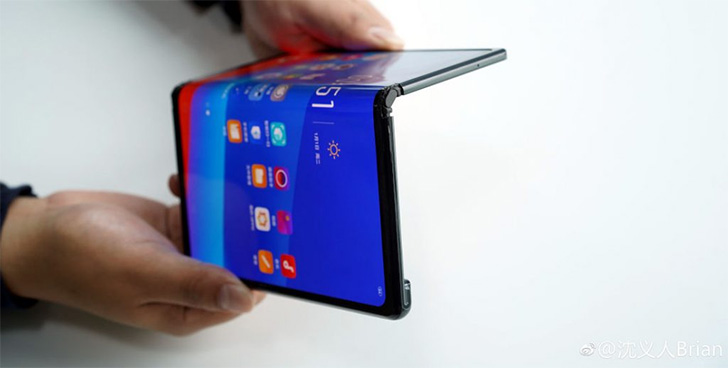 We are talking about the same ideology of Huawei Mate X, without any give or take. Anyone who looks at this folding Oppo smartphone and does not notice its name on the side can easily claim that it is Mate X.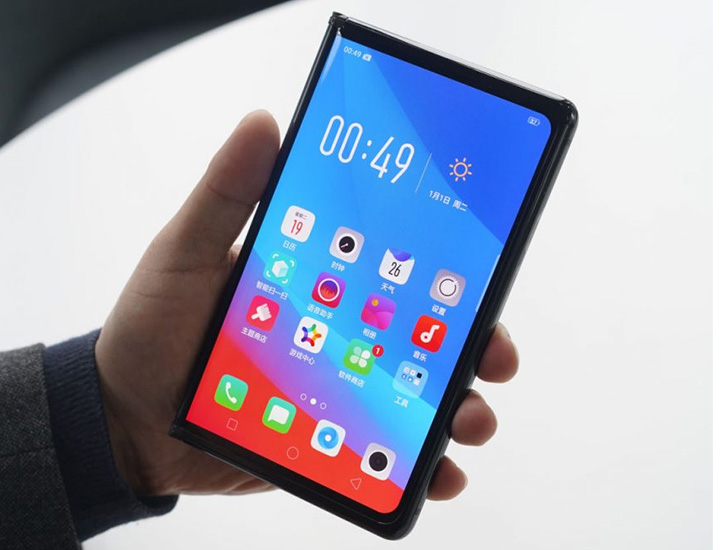 Oppo's phone is just a demo version for now, so there is no more detailed information about its technical specs. The device includes two foldable displays that together form a larger screen. When opened, the screen looks slightly larger than eight inches, which is also the size of Mate X when unfolded. Its the same Huawei Mate X ideology, without any give or take. Anyone looking at Oppo's foldable phone can easily mistake it for Huawei Mate X if it was not for the Oppo moniker on the side.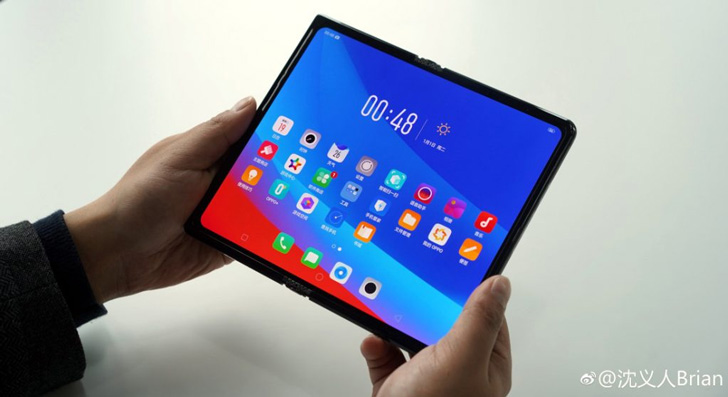 The demo device also includes a dual camera setup that acts as a high-resolution rear camera and possibly as a front camera also, while folded. In addition, the device appears to include at least three buttons on the side and a fingerprint reader placed below the volume control.
---
CLICK HERE TO SEE
Xiaomi launches 5G variant of Mi Mix 3 with Snapdragon 855
---
Brian Shen, Executive Vice President of Oppo, also added on Weibo that the Foldable Smartphone is not ready yet and they need to improve the user experience before launch. The mass production of the device will start only if there's a demand for the foldable devices in the market.
---
CLICK HERE TO SEE
Samsung Galaxy A30 & A50 unveiled, Coming to Pakistan in March
---