OPPO Reno 2 Launch in Pakistan is just around the corner while the upcoming Reno Ace is also creating a lot of buzz on the web. Early renders and the raw spec sheet for Reno Ace had already been leaked ahead of its launch but now we've gotten our hands on live image leaks that confirm the upcoming phone's design as well as its long-rumored fast-charging capabilities.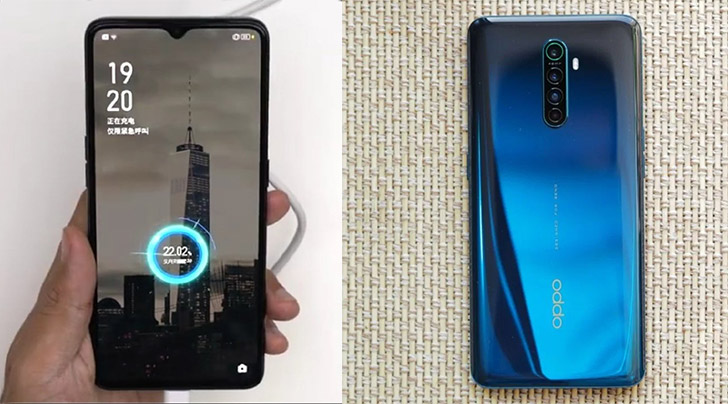 OPPO Reno Ace is packing quite a few headline-grabbing innovations, including the first of its kind 65W Super VOOC 2.0 fast-charging. The image leaks show that the phone can reach 75% capacity in under 25 minutes – which comes to a jaw-dropping 10 seconds per increment. Simply put, it can charge the 4000 mAh cell from 15% to 16% in less than 10 seconds! Note that no other competitor has even come close to these numbers.
As evident by the promo images, the Reno Ace rocks a 6.5-inch FHD+ AMOLED display accompanied by a water-drop notch serving as the housing for its 16 MP front-facing camera. Speaking of cameras, the rear optics package is a quad-camera setup with a 48-megapixel primary lens, along with a 13-megapixel telephoto sensor, an 8-megapixel ultrawide shooter, and a 2-megapixel depth lens. And from the looks of it, Oppo has somewhat managed to shrink the bezels down.
So not only will this phone be debuting Oppo's Super VOOC 2.0 fast charging but it will also be the first Oppo handset to feature a 90 Hz screen. Under the hood, you're looking at a Snapdragon 855+ processor, a whopping 8 GB of RAM, and either 128 GB or 256 GB of native storage.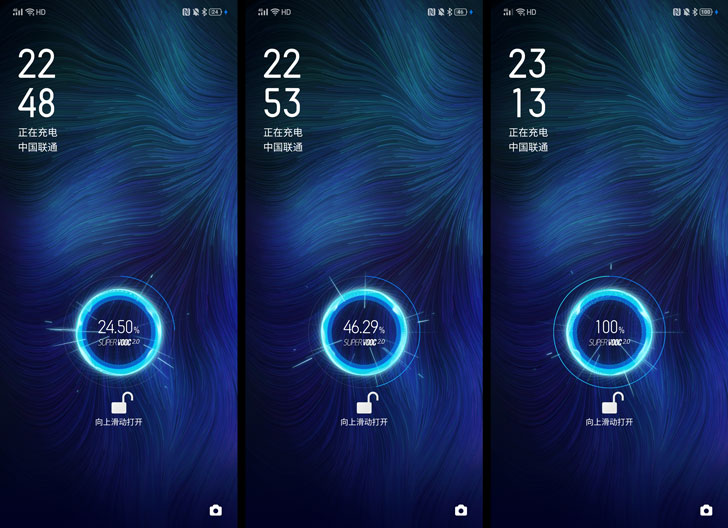 There's no capacitive fingerprint reader to be seen, which points to an in-display fingerprint reader sitting under the screen. Following OnePlus's suit, Oppo has equipped this screen with a 90 Hz refresh rate. The higher refresh rate would make for crisper, cleaner image quality and reduced motion blur. The idea is to make the UI experience smoother and easier on the eyes.
The smartphone would be offered in three different color options: Blue, Green, and Purple. But official sources have confirmed that they'll also be launching a special-edition Gundam variant borrowed from the popular Japanese TV show called Mobile Suit Gundam.