Recently featured in a 'Mother's Day' post on Oppo Pakistan's official Facebook page, was the Oppo Find X2 Pro -- hinting that this latest flagship series might soon be headed to Pakistan. The Find X2 duo has already been released in China and Europe bearing premium Oppo prices, and it's coming to India soon as well, which also suggests that the launch in Pakistan shouldn't be far off.
If our readers recall, WhatMobile has previously published a list of countries where the Oppo Find X2 Pro and the simple Find X2 are scheduled to launch, and among other listed countries was Pakistan too. Also, note that the 'Pro' model is listed on Oppo Pakistan's webpage (though not the standard edition).
Combine this with the 'easter egg' teaser for the Find X2 Pro and the official listing, and the Find X2 series should be launching nationwide in the coming weeks.


The 'Pro' edition of the Find X2 flagship features a smooth, curvy design language that's reflected throughout the build. Oppo has embedded the rear panel with high-density tactile textures, which makes for a well-polished, glassy surface. The supposed 'best-in-class' display produces an impressive 3K resolution, a fluid 120Hz refresh rate, and a whopping one billion colors. It also has a fingerprint scanner built into it.

The Oppo Find X2 Series camera system may very well be the company's best yet, with its 48MP main camera, a robust 48MP ultra-wide lens, and a stunning 13MP periscope module. It's rounded off by dual OIS, All Pixel Omni-Directional PDAF, and up to 5x optical zoom.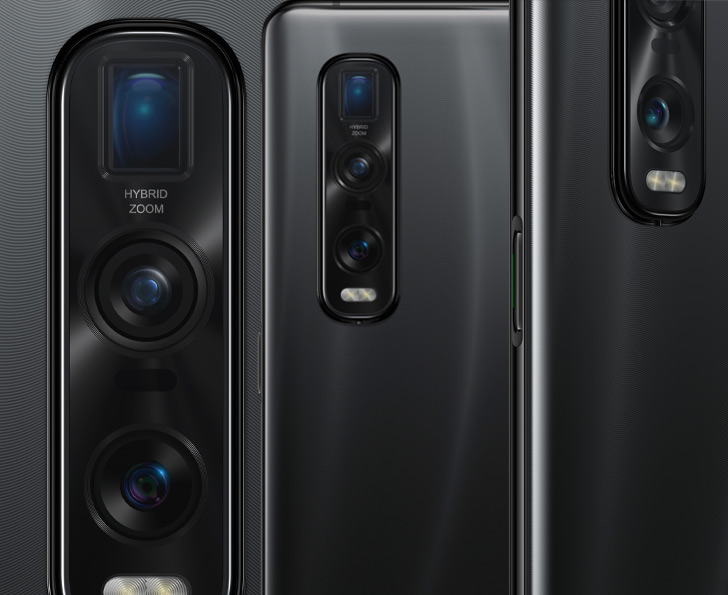 Its 4,260 mAh battery is powered up by 65W SuperVOOC 2.0 charging, which can bring your Find X2 Pro by Oppo up to 40% capacity in only ten minutes. The performance is on par with what you'd expect from a high-end flagship, thanks to its Snapdragon 865 processor and 12GB of the next-gen LPDDR5 RAM and 512GB of UFS 3.0 storage.
Oppo Find X2 Pro only comes in a Black (Ceramic) color, and as far as the Oppo Price tag is concerned, WhatMobile expects the phone to start at an eye-watering 180,000+ Pakistani rupees