Find N was the novelty foldable smartphone from Oppo last year, claiming to level the playing field with Samsung's "Fold 3". The impact wasn't significant due to its China-exclusive nature, and the company only sold a few thousand units. Rumor mill reports that the second generation aka OPPO's Find N Fold and N Flip is already in the works.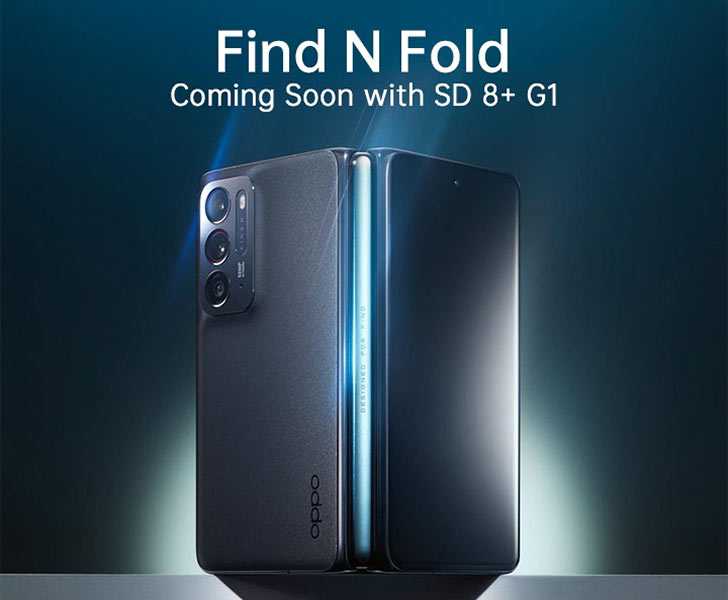 OPPO is secretly working on a Folding prototype dubbed Find N Fold. The title initially popped up on European Union Intellectual Property Office (EUIPO) — a trademarking site. However, Find N Fold is not the only project getting ready. Per the documents, the development of a clamshell phone, "OPPO Find N Flip," is also underway. Trademarks for both titles appeared adjacently.
Find N Flip and Find N Fold will rival head-on with Samsung's latest foldable duo, Z Flip 4 and Z Fold 4. If rumors are accurate and the Oppo Find N venture is going global, Samsung's Folds have a formidable contender at hand.


No word on OPPO mobile price yet but a reliable leak from Yogesh Brar reports that both Clamshell and phone-tablet from Oppo will pack the Snapdragon 8 Plus Gen 1 chip — the fastest android SoC to this date. By nature, Foldable phones have small-sized batteries, so using an SoC Built on 4nm fabrication such as the latter can double their screen on time.
Oppo's next public event in Autumn will probably debut their vision of foldable technology vis-à-vis "N Flip & N Fold." Oppo Find X5 Pro will also get revealed at this event. In other news, the ColorOS 13 x Android 13 is stepping out of its Beta phase any day now. The latest flagships from Oppo should roll out with the official version of ColorOS 13. More updates on that later.