Oppo seems all set to launch the new Oppo A 2020 series in Pakistan this month. The lineup contains A5 2020 and A9 2020 smartphones whereas the leaked details also point out many of their specs to be overlapping. And from what we can tell, the A5 2020 seems like A9's younger, less beefy cousin – at least in terms of performance.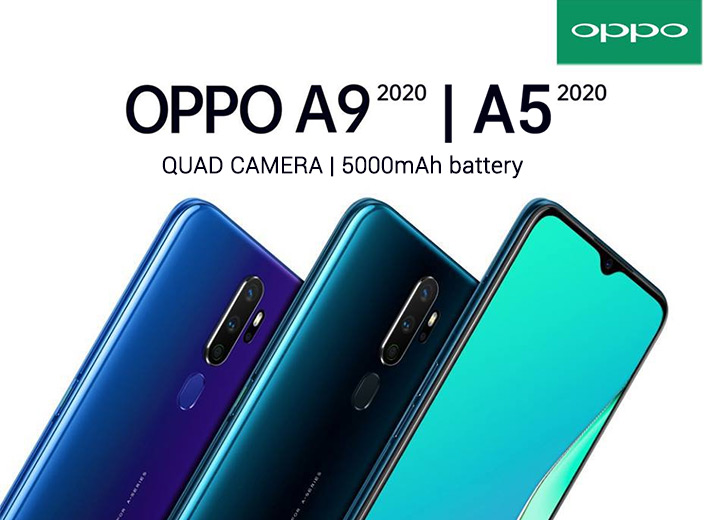 Both Oppo A9 2020 and A5 2020 are expected to be priced differently, with A5 being the less expensive model. However, aside from the difference in the price point, they seem to be nearly identical. But take a closer look under the hood, and you quickly realize where those extra bucks are going.
The phones might have the same chipset, display, and battery capacity but they differ in RAM and camera specs. You see, the A9 2020 is rocking 8 GB of RAM, while OPPO A5 2020 will be available with 4 gigs of RAM coupled with the same 128 GB of native storage.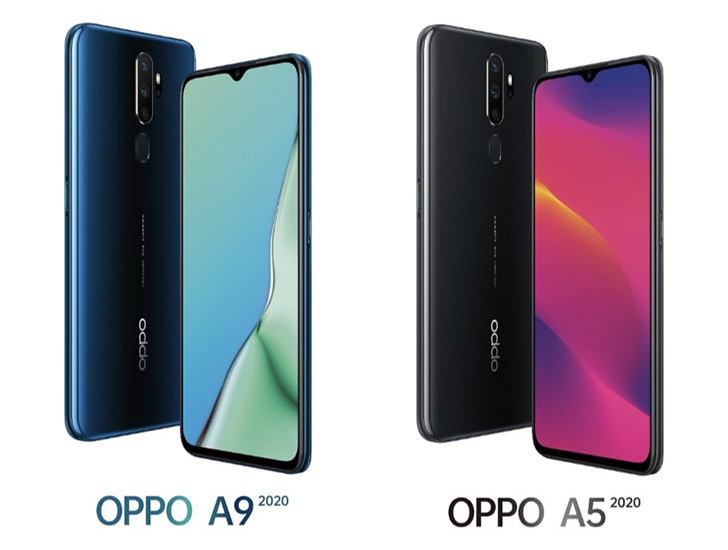 The other major difference would be the camera setup. While both phones sport a quad-camera setup, the A9 2020 will come with a 48-megapixel main sensor, and the A5 2020 will feature a 12-megapixel primary lens. The front-facing cameras are different as well. The A9 2020 is rocking a 16-megapixel selfie snapper, whereas the A5 2020 will ship with an 8MP front shooter.
In a nutshell, both these models are camera-centric with a focus on the design aesthetics and battery life. You can shoot ultra-crisp 4k videos, take stunning low-light portraits with its night mode, and the phone can withstand just south of 20 hours of use.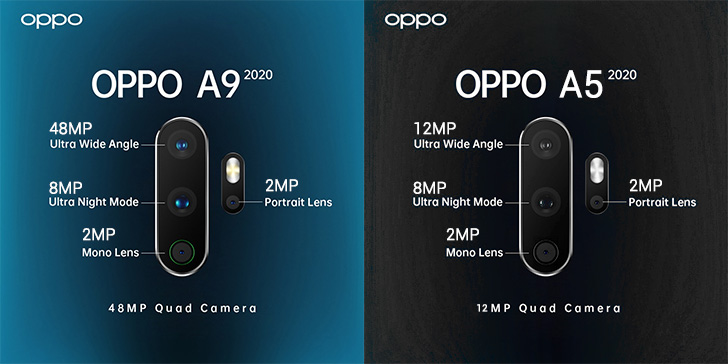 The leaked specs sheet also mention both the handsets to be featuring a 6.5-inch FHD display, with a waterdrop notch serving as the housing for their front-facing selfie cameras. They'll both be powered by Android Pie layered with Color OS, on a Snapdragon 665 processor.
While Pre-orders may start a little earlier, both phones are confirmed to be launching on 19th of September in Pakistan. The exact official prices are not yet known but according to the rumors, OPPO A5 2020 is expected to be priced around 35,000 to 36,000 Pakistani rupees while A9 2020 is expected to cost a little more around 45,000 PKR.