Following many product leaks, the official teasers for the V23 line are finally out now. The lineup recently debuted with the V23e. And two more Vivo phones, the V23, and Vivo V23 Pro are dropping globally on January 5, 2022.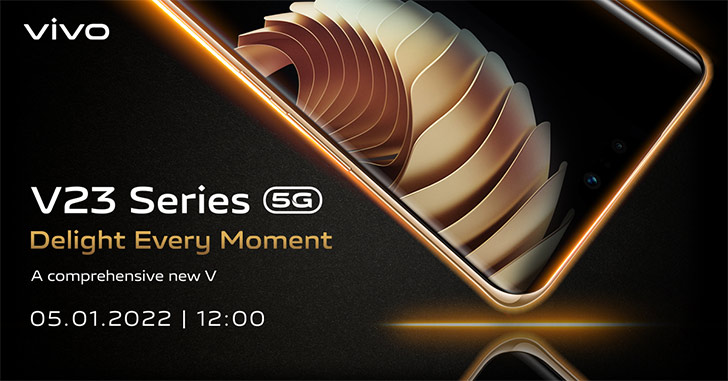 The early promos showcase the designs of Vivo V23 and V23 Pro. The railings on the V23 edges are flat and metal-plated, while the V23 Pro has a curved, soft profile. They both come in a dazzling gold finish, but this is no ordinary paint job.
When exposed to sunlight or UV light sources, the Sunshine Gold shifts to become a sea-green hue. The two-in-one colorway is the first of its kind from Vivo. Vivo V23 and V23 Pro also come in a midnight gray shade, but it doesn't have the color-changing gimmick.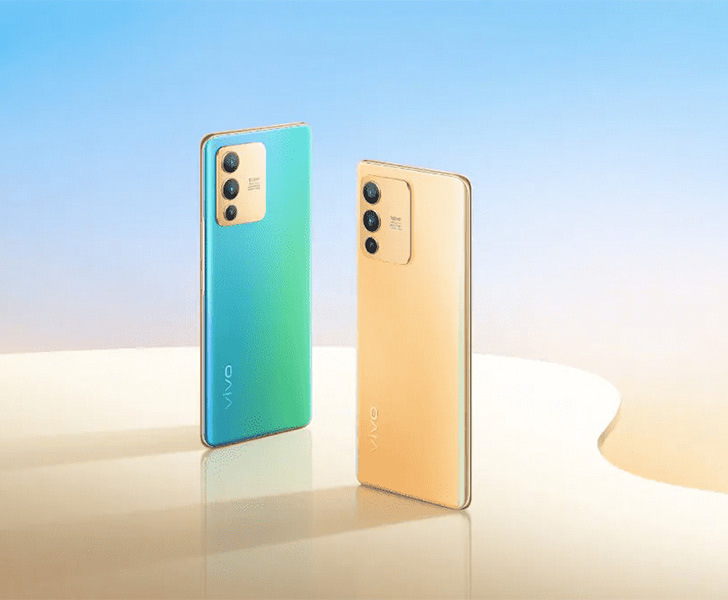 Turn Vivo's new Pro model of V23 over to find its display that curves along the edges. The bezels are trimmed. And a wedge-shaped notch bleeds into the panel from the top. Vivo houses two front cameras in this notch — a 50MP wide lens and an 8MP ultra-wide shooter. Eye-tracking AF has been the big highlight of the V-series. And it will be the most advanced on the V23 Pro.
The triple-lens camera on the Pro features a 108MP primary lens, but the standard V23 has a 64MP camera instead. MediaTek Dimensity 1200 and FunTouchOS power the Pro. 8GB of memory, fast charging, and other features expected from a premium-ish Android phone are also offered.