The Nokia 9 PureView is the most talked about smartphone to be released by HMD Global. Having been surrounded by a mixture of enthusiasm and disillusionment. Now, when we are just a few days away from its unveiling at MWC 2019, the first official images of the new flagship have surfaced the web.
As we have mentioned countless times in the past and also visible in the images, the center of attention is its Penta-Camera setup with a total of 5 lenses. We still don't know the exact specification of each of the sensor, but the unique design continues to be a defining part of Nokia 9 Pureview.

The photographic capabilities of a smartphone are given much importance, nowadays. Every smartphone maker is continuously trying to win first place in this 'fierce battle'. But will Nokia actually be able to surprise us? Well, this question will not remain unanswered for long.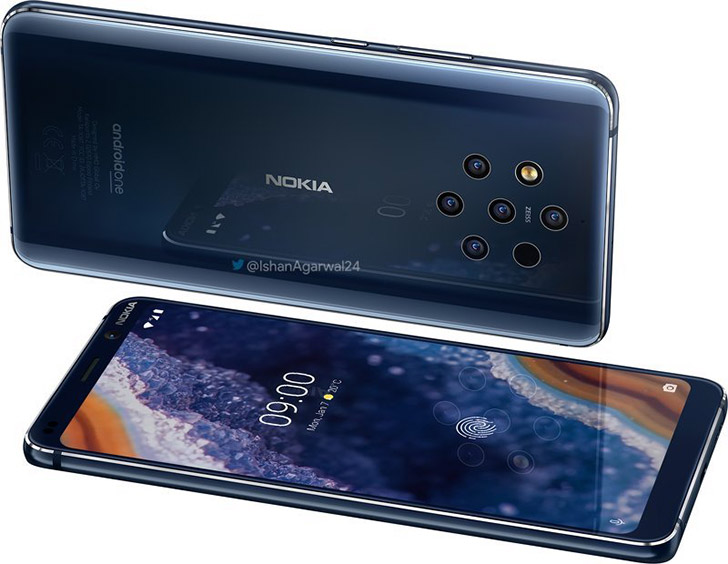 In terms of the flagship design, the Nokia 9 still seems far behind. The front panel of the upcoming PureView continues to have those large bezels, especially at the top and bottom. Almost all manufacturers are going bezel-less, even in the mid-range and top mid-range segment, an example would be the new Vivo V15 Pro.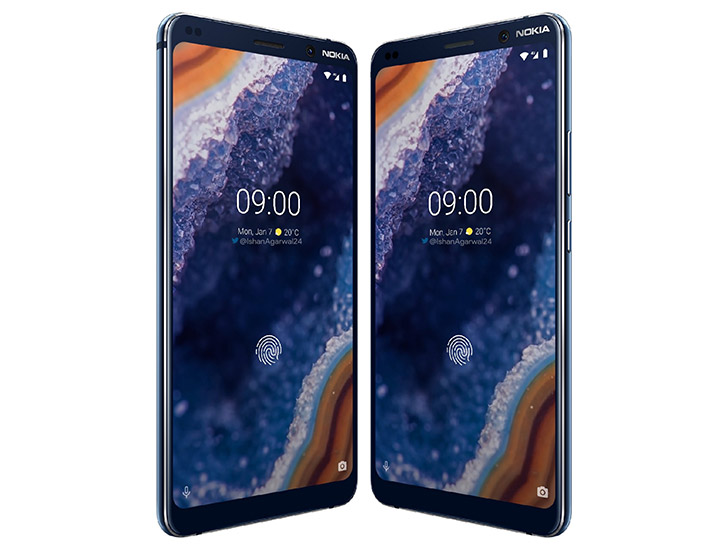 Its large bezels, and presence of an outdated Qualcomm Snapdragon 845 processor, are probably the greatest shortcoming of the latest flagship. These two weak spots are enough to demote it from the list of the top-of-the-range smartphone in 2019.
in addition, the new renders confirm the presence of an in-display fingerprint sensor, as well as it being another Android One smartphone to be released by HMD Global.
---
CLICK HERE TO SEE
Nokia 9 Pureview's Leaked Specs & Expected Price
---
The smartphone will run on a stock Android 9 Pie, equipped with 6 GB of RAM and 128 GB of internal storage. The battery capacity is 3800 mAh and it supports fast and wireless charging. The Camera pixels are not yet known but as Nokia 9 PureView will be revealed soon during the Mobile World Congress 2019. Only then we can finally find out all the nitty gritties of Penta-Camera setup.
---
CLICK HERE TO SEE
Nokia 9 Pureview's Leaked Specs & Expected Price
---