Owing to their rather dated features and design language, Nokia's entry-level offerings haven't been well-received, especially when compared to its popular Chinese competitors. Case in point, this year's Nokia 2.2 which failed to even feature a fingerprint scanner and opted for (a now-obsolete) removable battery design. And even though the 2.2 hardly made waves on the internet, Nokia's parent company HMD already has its successor 2.3 in the works. Will this next budget-minded rendition outpace the low bar set by Nokia 2.2? Let's take a closer look.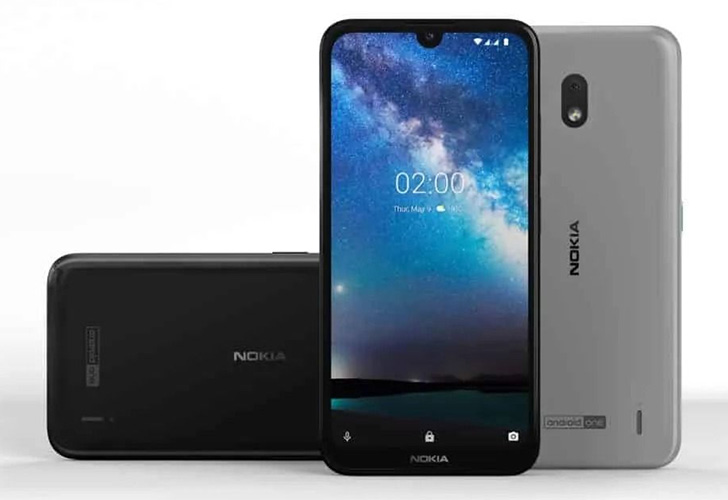 Courtesy of NokiaPowerUser, a distributor's database tipped that the Nokia 2.3 is nearing its release. Note that a past leak from the same tipster confirmed that Nokia is gearing up to launch 7.2, which later turned out to be true.
In the same vein, the model number revealed by NokiaPowerUser has already been spotted on FCC listings, further corroborating this leak. Speaking of which, the leak discloses that the Nokia 2.2 will bear the model number TA-1206 and will be offered in three different hues, namely, Charcoal, Sand, and Cyan Green.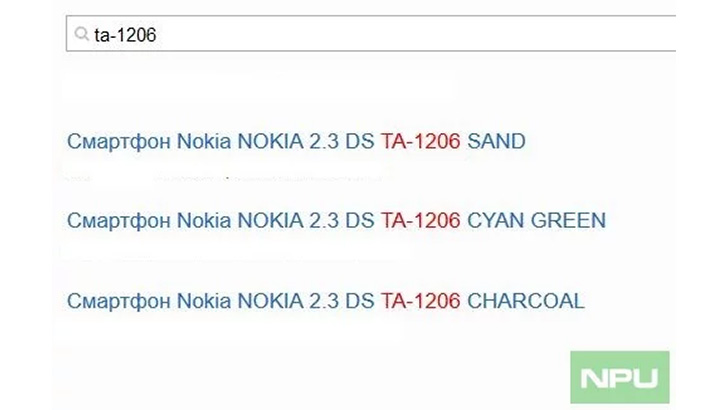 Beyond these details, the leak doesn't point to any concrete specs, but speculations suggest that while Nokia 2.3 will build on its predecessor, we shouldn't hold our breath because it's likely that the upgrades will be marginal. Nokia 2.2 runs on a MediaTek Helio A22 processor and credible rumors claim that Nokia 2.3 will carry over this processor, but it might be rounded off by an improved memory configuration.
We might be looking at a battery upgrade as well since the battery which powered Nokia 2.2 maxed out a measly 3,000 mAh. It's easier to see why this lineup is underwhelming with a side-by-side comparison. Most pocket-friendly offerings from brands like Xiaomi, Vivo, and Huawei typically draw power from massive 5,000 mAh batteries and up to 4 GB of RAM -- specs which easily dwarf Nokia's budget-friendly family.