LG have put themselves back on the smartphone map with their novel dual-screen form factors and premium mid-range models. They also introduced an entry-level phone last month. The LG K52 is headed for the global market, while in LG's own market Korea, it will be renamed as Q52. A Korean publication leaked the promotional material for the upcoming Q52.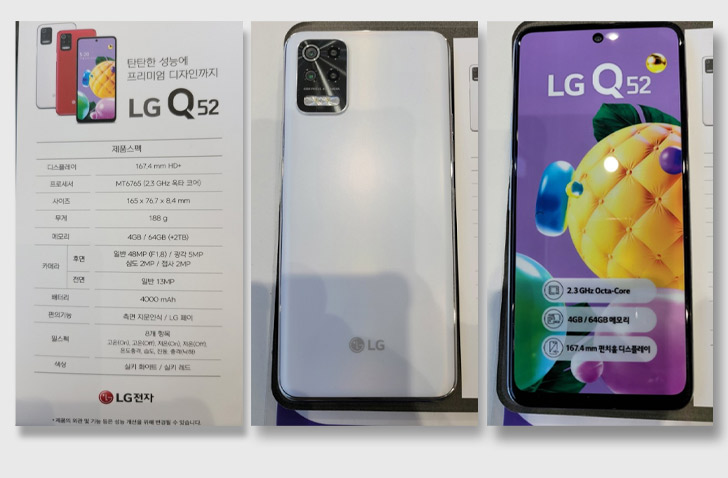 The company's mobile division isn't profitable yet but as he notes in a press release, the CEO is hopeful that it will be by 2021. The idea is to release models with certain wow factors - like the LG Wing and its swiveling screen.
But evidently, these technologies will be reserved for their flagship products. The budget-first LG Q52 presents a generic, underwhelming leaked specification sheet.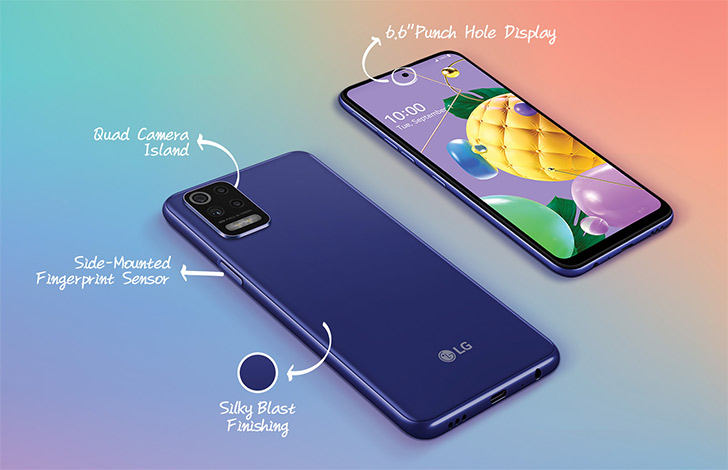 LG's Q52 is powered by the MediaTek Helio P35 chip that came out in 2018. It is old-gen hardware, combined with 4GB of memory for multitasking and 64GB of storage. The battery is 4000 mAh without any fast charging support. Out of the box, the LG Q52/K52 boots to Android10 with the LG UX skin on top, overall a nice addition to theLG price list.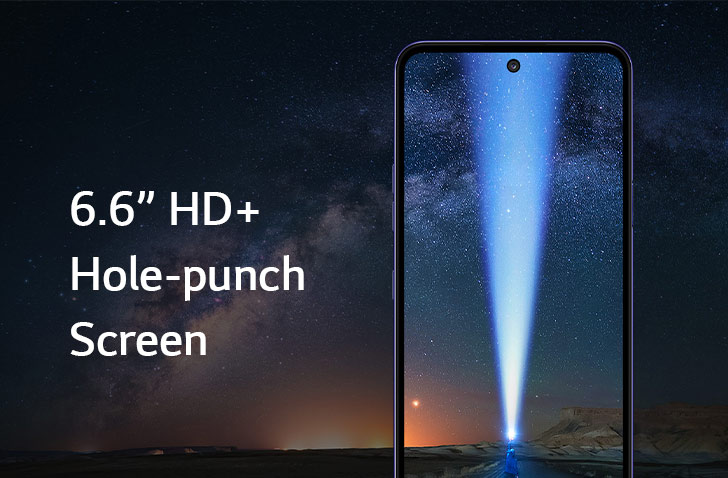 The leaked LG Q52 promos show an identical design - - we have a clean plastic back, a metallic chassis, and a centered hole-punch display on the front. It's a standard 6.6" HD+ IPS LCD screen. The front camera is 13MP. Four cameras are arranged inside a raised housing, featuring a 48MP main camera, a 5MP wide-angle lens, and a pair of 2MP sensors for portraits and closeups — a predictable setup that fails to impress. Since the Q52 will have to compete with much-aggressively priced Chinese budget phones.
Because it's a rebadged K52, the LG Q52's price wouldn't veer far off from K52's. We don't have a definitive launch date for it, but when it does arrive in Pakistan, it would be as K52 that starts from €245 (Rs. 46,999).