Speculation has it that Apple has finalized the design for the upcoming iPhone 12 series, and earlier leaks have given us the preview of the next generation of Apple's iPhone. And the tech analyst Jon Prosser has now shared the iPhone prices and other details regarding the four upcoming iPhone 12 editions.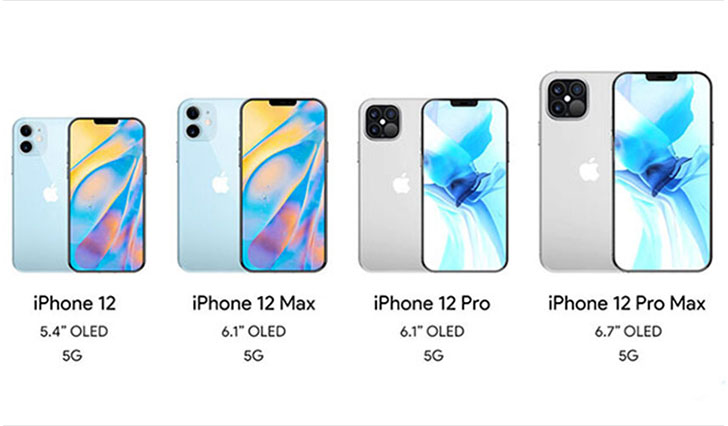 The most pocket-friendly edition iPhone SE Plus codenamed 'D52G', has a 5G A14 platform inside. It features a 5.4-inch OLED panel with a shrunken wedge-notch. The build is aluminum and mounts a dual-camera on the back. It starts at $649 (100,000 PKR), as per the tweet from the leaker.
Been seeing some reports speculating on iPhone 12 prices, so I asked my sources 👇

5.4 iPhone 12 D52G
OLED / 5G
2 cam
$649

6.1 iPhone 12 D53G
OLED / 5G
2 cam
$749

6.1 iPhone 12 Pro D53P
OLED / 5G
3 cam + LiDAR
$999

6.7 iPhone 12 Pro Max D54P
OLED / 5G
3 cam + LiDAR
$1,099

— Jon Prosser (@jon_prosser) April 30, 2020
Next up, we have the sequel to the standard iPhone 11, the iPhone 12. Codenamed 'D53G', the iPhone 12, seems to be essentially an inflated version of the iPhone SE Plus. Its OLED panel stretches 6.1 inches and produces an FHD+ resolution. There's 5G connectivity across the board, and it starts at $749 (119,000 PKR).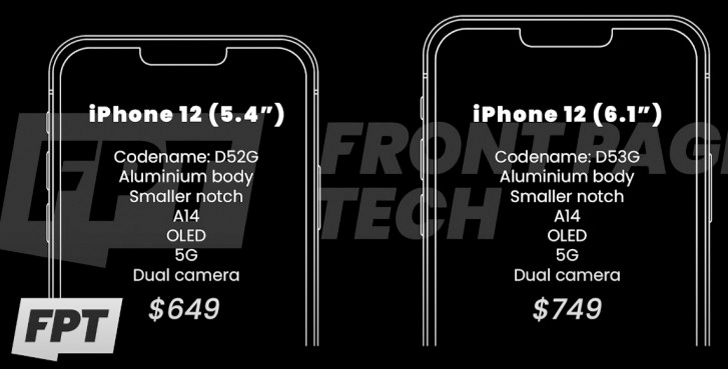 The iPhone 12 Pro, has the same screen size, but the leak doesn't detail if the display has a higher-than-average refresh rate. As opposed to the aluminum frame and panel, the 'Pro' edition is made of stainless steel.
It retains the wedge notch but has a triple camera on the back, combined with a LiDAR sensor. Same as the entire lineup, a Bionic A14 chip powers it. It's reported to retail for $999 (159,000 PKR).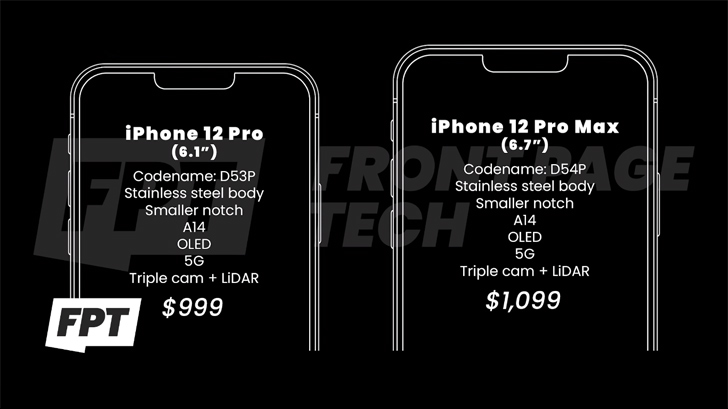 The highest-end edition is iPhone 12 Pro Max is built around a big 6.7-inch OLED panel, tipped to produce an extreme 120Hz refresh rate. The camera set up is carried over from iPhone 12 Pro: that is, a triple-lens + LiDAR. The 12 Pro Max has an iPhone price tag of $1,099 (175,000 PKR). Note that unlike most OEMs, Apple hasn't driven up the prices of its 2020 flagships.
The source remarks that the launch might be delayed owing to the COVID-19 pandemic. Apple might unveil the series around either October or November.