The Infinix Note 11 arrived in Pakistan on schedule today. You can pre-order it now to get an attractive discount. The Note 11 comes in two memory editions while the Infinix Note 11 Pro joins later on either in late November or early December.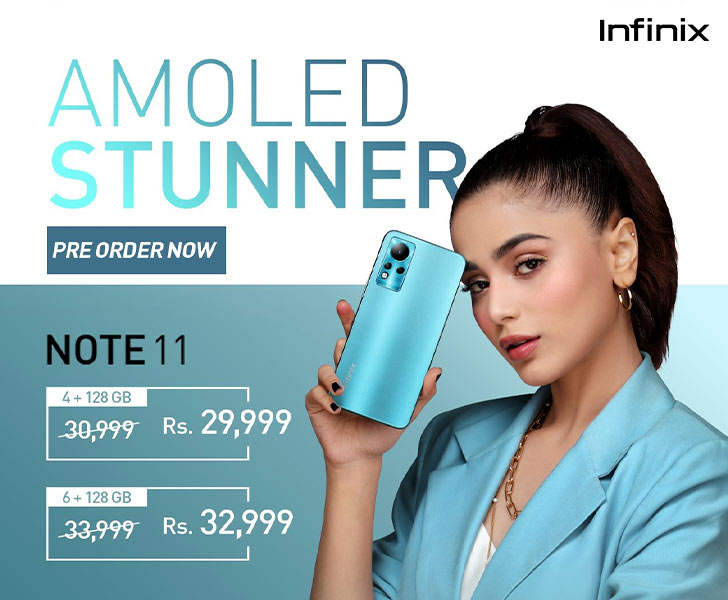 The pre-order window ends on November 18. And sales officially begin on November 22. Early birds can pick the Infinix Note 11 up in brick and mortar stores along with a voucher worth PKR 1,000 for both variants. This offer lasts until November 30.
The Note 11 is a budget phone, featuring one of the most competitive displays around. We're looking at a 6.7" AMOLED screen that peaks at a respectable 650 nits of brightness, a reasonably high contrast ratio, and a 91% screen-to-body ratio. Compared to the last-gen IPS LCD, Infinix Note 11 promises better color reproduction, viewing angles, and longer battery life.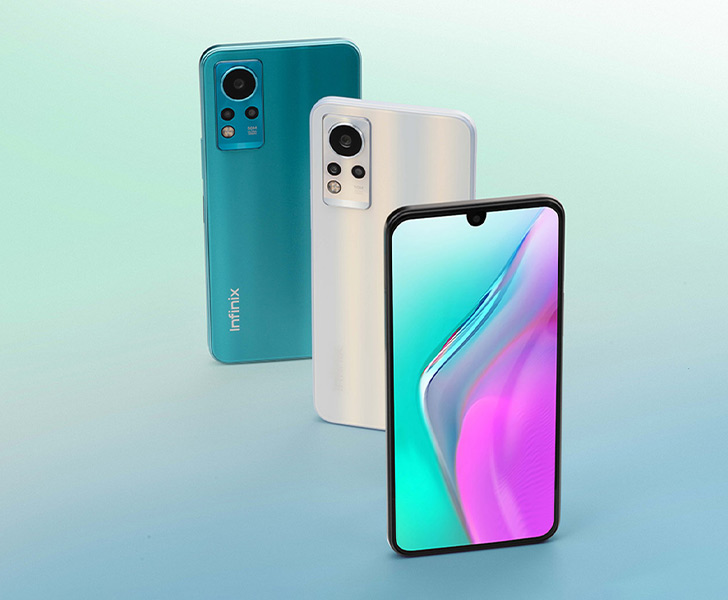 The design of the new addition to the Infinix price list is inspired by the popular 'big cyclops eye' layout popular in modern Vivo phones. Three lenses housed inside a rectangle plate make up the rear camera cluster. The rest of the shell is clean, save for the Infinix branding. Infinix has merged the fingerprint scanner and the side-facing power button for convenient access.
You can pick from Celestial Snow, Glacier Green, and Graphite Black. At 184g of weight and 7.9mm of depth, the Note 11 rocks one of the lightest footprints in any Infinix phone.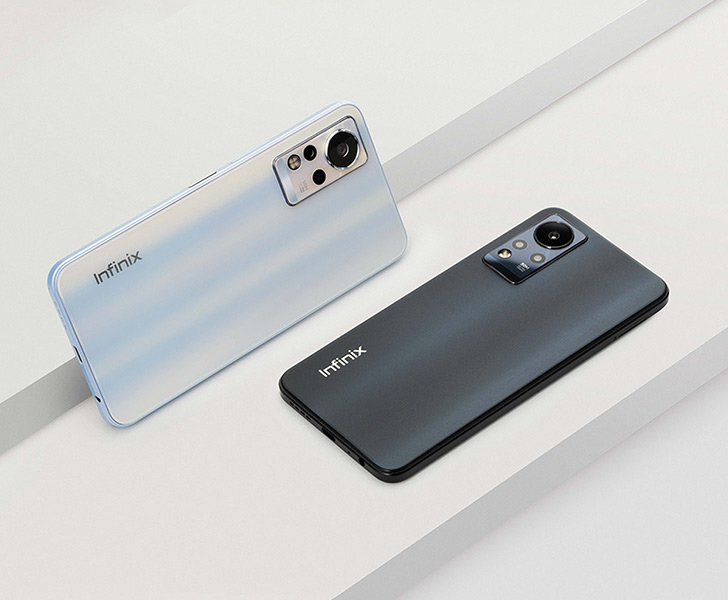 The engine inside the Note 11 is the MediaTek Helio G88. Infinix claims performance comparable to a Qualcomm Snapdragon 710 powered phone. Its 5000 mAh battery can charge at a powerful and sustainable 33W. Graphite-based cooling film keeps the Note 11 from overheating. DTS certified dual speakers deliver surround sound.
Lastly, the Note 11 rocks a 50MP camera with a wide f/1.6 aperture. It allows for better low-light photography and captures finer detail. The front camera has a run-of-the-mill 16MP sensor behind it. The base 4GB+128GB edition starts at Rs. 30,999 but it's marked down to Rs. 29,999 for a limited time. The 6GB+128GB edition is priced at Rs. 33,999 (available for Rs. 32,999 this November.)