Huawei is knocking 2,500 PKR off its 2018's Huawei Y5 Lite. The model -- which was initially retailing for 15,499 PKR, will now start from 12,999 PKR. Huawei Y5 Lite might feel out-of-place in 2020, but it's a great pick if you're looking for an entry-level daily driver at an affordable Huawei Price.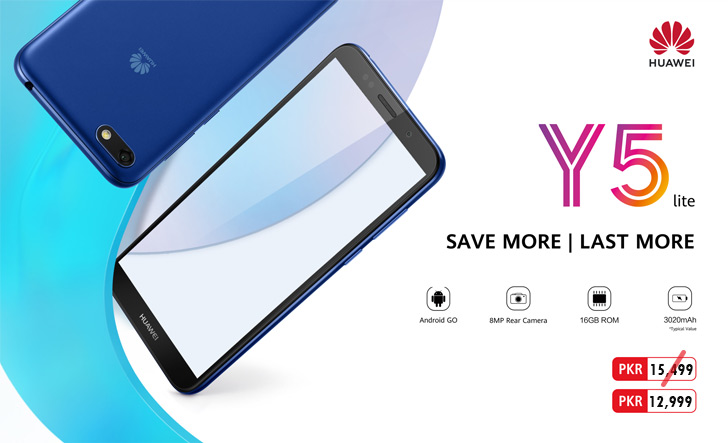 With Huawei Y5 lite, You get a pre-notch-era design featuring chunky bezels and carrying Huawei's branding on the chin. The top bezel mounts the front-facing selfie camera, speakers, and the additional sensors. Sandwiched between the bezels is a modest 5.45" HD+ display that delivers an 18:9 aspect ratio.
On the rear-shell of Y5 lite, there's a single camera inside a horizontal housing, next to an LED flash. You can choose from matte Blue and Black editions.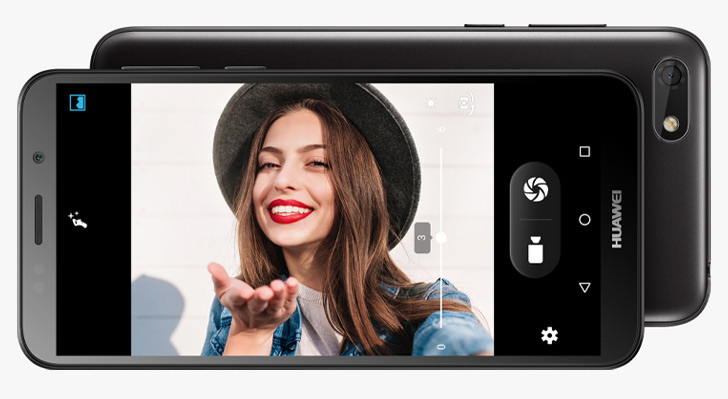 The back-facing shooter on the lite variant of Huawei Y5 is a dated 8-megapixel lens, coupled with a 5-megapixel sensor for snapping selfies. A Mediatek MT6739 chipset powers the phone, rounded off by 1 GB of RAM and 16 GB of storage expandable up to 256 GB with a microSD card. It supports 2+1 slot configuration, so you also get dual-sim connectivity.
The hardware draws power from a 3020 mAh cell, but with the extremely low-end hardware Huawei opted for here, you should be able to get a day's usage out of your Y5 Lite. More to the point, your usage will be limited to basic functionality like browsing the web and such. In a similar vein, the phone runs on an equally dated Android 8.1.-based EMUI. There's no built-in fingerprint scanner support, so you'll have to make do with face unlocking.