As we are getting closer to the Huawei P40 series launch, the leaks and rumors regarding the new devices are getting confirmed and we're starting to get a clearer picture of what the phone could actually look like. In addition to the P40 and P40 Pro, Huawei will also add a Premium variant to the p40 lineup, which promises to be the highlight in terms of features.
Recently, the technology channel Waqar Khan shared a concept video about the Huawei P40 Pro flagship, apprising the possible product specifications, in addition to highlighting the device's rear Penta camera setup from all angles.
The video mainly shows off the Huawei P40 Pro design, detailing the notch on the front that houses the dual selfie setup. Not just that but the clip also showcases the five lenses at the rear from LEICA, a brand that is in partnership with the Chinese giant since 2016.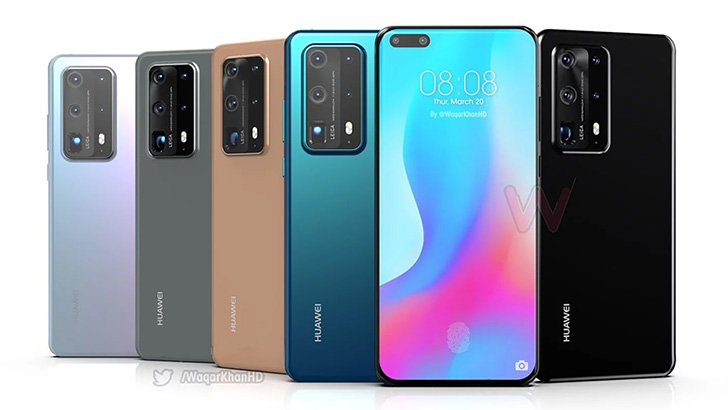 Although the footage does not detail all the possible specifications, we already know that the pro variant will have 52MP main sensor, an 8MP periscope lens with 10x optical zoom, a 40MP cine camera, a 3D ToF sensor and possibly a macro camera as the fifth sensor. Other routine photographic features may include a wide-angle and portrait mode but improvements in night mode are definitely expected.
The screen has a slight curve on the edges, providing a much similar look to its predecessor the Huawei P30 Pro. The fingerprint reader remains right under the display, showcasing the user trust with this form of biometrics.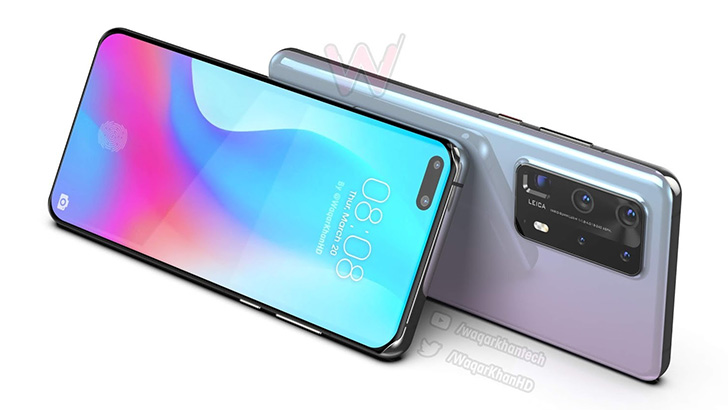 The P40 Pro is expected in 5 color variants: black, white, silver, and something closer to blueish bronze or Mint Green that got leaked recently. In addition to the concept video, the creator has also shared some renders. The images are mainly based on earlier leaks but also exaggerate a bit just to make the concept more visually attractive.
Although the specific date is not yet announced, It is good to remember that the new tops of Huawei range are scheduled to launch in March. As usual, we expect some high-tech Huawei devices with groundbreaking cameras, with or without Google services.