Huawei Pro P30 launch is getting closer day by day and more details are coming on the upcoming Chinese flagship. The P30 Pro cameras are definitely going to be something remarkable. The Vice President of Marketing Clement Wong has now confirmed the P30 Pro to have a periscope style camera with an above-average zooming capability.
The Huawei P line was one of the few who provided us with 3X and 5X zooming capability in the past but now its time for the 10X optical zoom. Last year, the P20 series made a lot of hype with its camera result and the DxOmark scores. Looks like the company will follow the same trend this year too.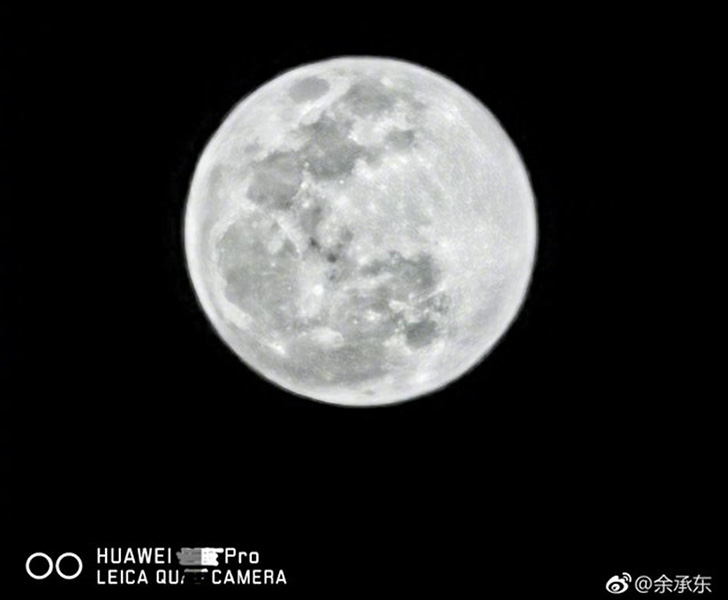 The President of Marketing Wong did not mentioned the Zoom to be exactly a 10X but asked the audience to draw their own conclusions from the moon portrait shown above, shared earlier by the the CEO himself.
The picture was published by the Huawei CEO on social network Weibo, a few weeks ago, telling about the cameras of P30 pro. The pictures are claimed to be captured with the P30 Pro camera without any tripod or stabilizer. The watermark in the picture clearly confirms a Triple-camera setup. Taking such shots of the moon surface with smartphone camera is something of a great distinction.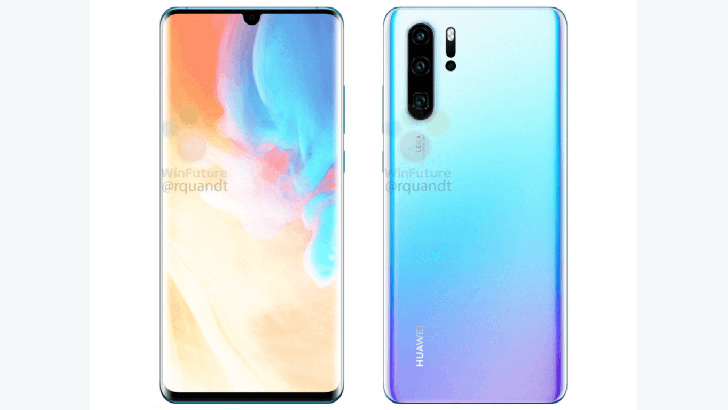 Vice President Wong also said that such capabilities have never been seen before. Huawei also aims to improve the performance of the P30 Pro in night photography. Once again, the P30 Pro will come with a lot of hardware and software improvements.
---
CLICK HERE TO SEE
Huawei P30 Pro's Leaked Specs and Expected Price
---
Huawei also offers the best artificial intelligence technology in its devices to make the most out of smartphone photography. The P30 line is once again expected to stand out in the photographic department as it did earlier in 2018. Huawei P30 Pro, P30 flagship smartphones are launching in Paris on the 26th of March.
---
CLICK HERE TO SEE
Huawei P30 Pro's Leaked Specs and Expected Price
---