The sequel to last year's Huawei P Smart 2019, dubbed the Huawei P Smart 2020, is now available for pre-order in Germany. Though it debuts a year after the 2019 edition, Huawei latest model is technically a "rehash" because the company wished to retain GMS — more on that in a few. The phone is listed on Huawei's website, but the company has yet to formally announce the phone.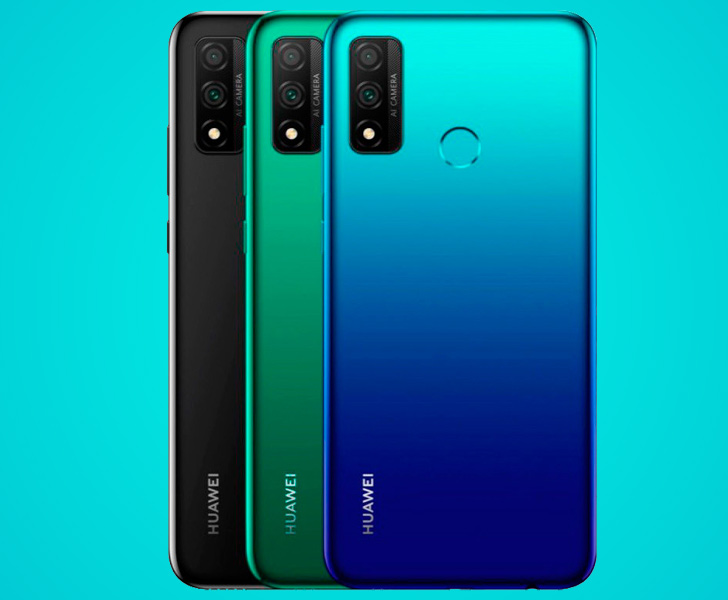 For our readers out of the loop, Huawei is allowed to sell models with GMS onboard, on which Google had signed off before the ban took effect.
Given, of course, it doesn't make any appreciable changes to the hardware which Google previously certified. This, in turn, leaves Huawei with some wiggle room to update the aesthetics and design details that aren't restricted by the certification. In Huawei P Smart 2020's case, these include a redesigned camera and a storage/memory upgrade.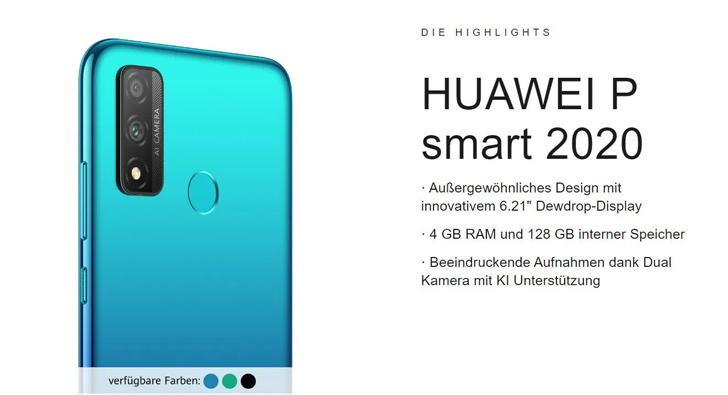 Before we get into the upgrades, note that the P Smart 2020 edition inherits the Kirin 710F processor from its predecessor, and with it, the previous-gen EMUI 9.1.
Huawei has, however, bumped the storage and memory up to 128GB and 4GB, from the original 64GB + 3GB configuration. Its dual-camera setup now lives inside a modern rectangular bump, featuring two lenses stacked on top of an LED flash. The 13MP + 2MP camera combination is carried over from the 2019 variant. Not to mention the 8MP front-facing selfie camera.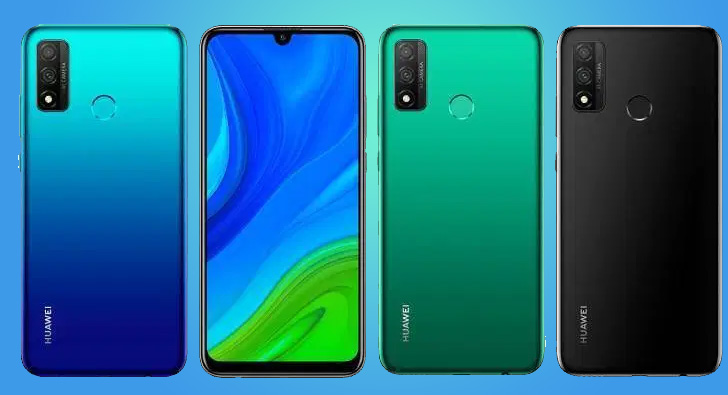 Huawei Phones always enjoy a quality finish and P Smart 2020 is no exception either. A rear-mounted fingerprint reader rests in the middle of the shell. The 6.21" LCD panel and the notch that extends into it, remain unchanged as well.
The Huawei P Smart 2020 comes in black, blue, and green colors. The former two will be available for pre-order until May 16 (because the phone goes on sale on May 17), while the latter green edition can be pre-ordered until May 21. The phone starts at €199 (~35,000 PKR) but the availability details for the Pakistani market aren't out yet.