Despite speculation that Huawei Mate 40 Pro was the company's "swan song" flagship, this tenacious manufacturer has released the sequel to its foldable Mate X. The new Mate X2 was introduced at a launch event in China. It'll soon be hitting store shelves there.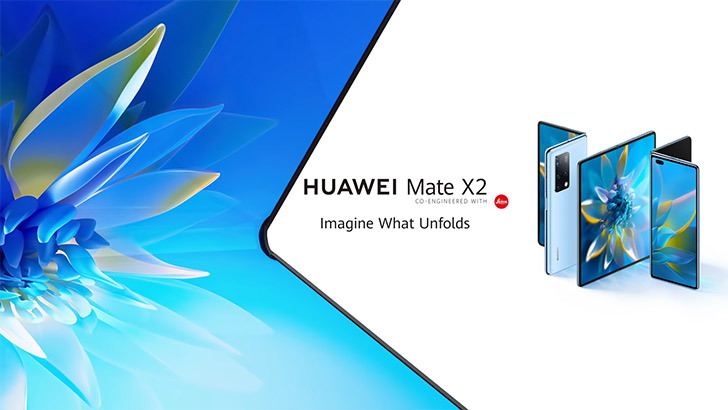 Huawei ditched their outward folding form factor from 2019 for an in-folding design — think the Galaxy Z Fold series, but with some much-needed tweaks. First, the Huawei Mate X2 tapers off towards one edge when unfolded, giving it a wedge-like appearance. Not only does this choice make the Mate X2 more ergonomic in hand, but it also fixes the hinge gap present in the Galaxy Z Folds.
Second, the intricate hinge uses a zirconium and carbon fiber blend that affords it more durability. In addition to eliminating the gap between the two halves, the 'teardrop' design of the X2 hinge addresses the creasing.
Huawei says their patented Mate X2 design minimizes the crease but, even in the official presentation and unboxing clips released so far, the familiar creasing is apparent.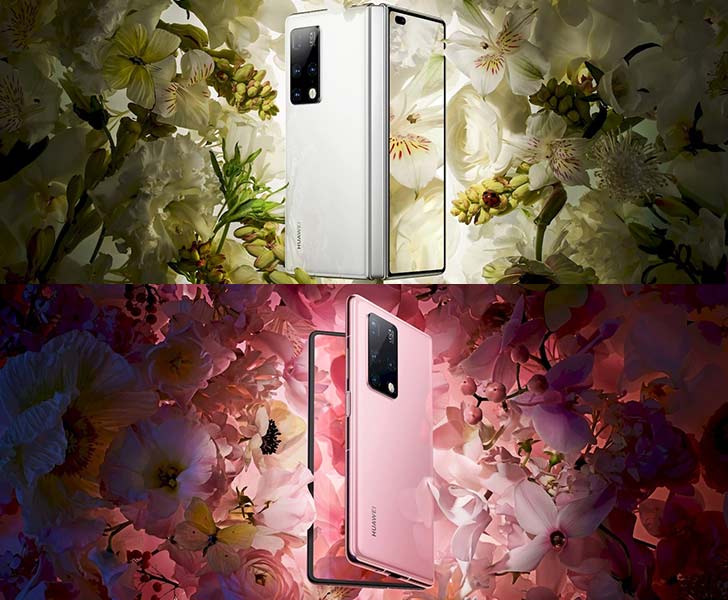 Much like this issue, the Mate X2 also inherits other flaws inherent to the folding form factor: At 295g and 14.7mm, the new addition to the Huawei price list has the dimensions of two phones stacked on top of each other. It requires two screens with varying aspect ratios and display specs, which makes switching between the two viewing modes a jarring experience.
That said, the Huawei Mate X2 specifications themselves are the most premium the company has to offer. The primary display is an 8" OLED panel with a resolution 2200 x 2480. It fills an 8:7.1 aspect ratio and operates at a 240Hz touch sampling rate. The cover screen, on the other hand, has a more phone-friendly 21:9 ratio. It also has a 90Hz OLED display that measures 6.45" and produces an 1160 x 2700p resolution.
Huawei even managed to squeeze in a 10x optical zooming telephoto camera into the Mate X2 camera array. The other three rear cameras feature 50MP wide, 12MP standard telephoto, and 16MP ultra-wide sensors.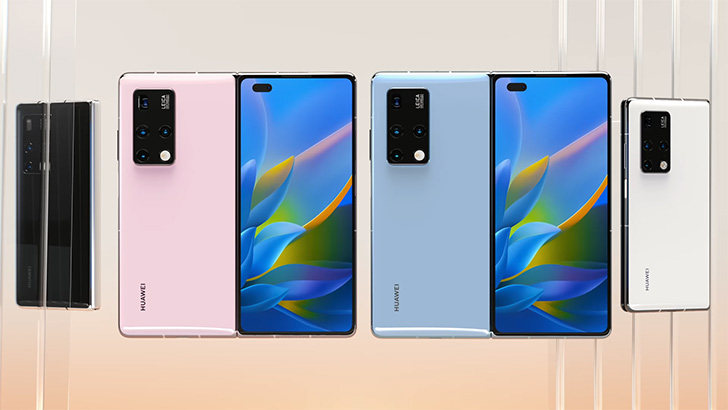 Also, note that the Huawei Mate X2 lacks a front camera in its main display. Selfies can be taken with either the camera on the cover screen or with the primary camera system.
The 5nm Kirin 9000, EMUI 11/Android10, 8GB of memory, and 4500 mAh battery with 55W fast charging power the Mate X2. It comes in 256GB and 512GB storage flavors. The base edition starts from an eye-watering CNY 18,000 (Rs. 441,000.)