The original A70 was a solid phone and was rather well-received, but it did fall short in terms of camera performance. However, if you were a fan of the Samsung Galaxy A70, the Korean giant is revamping it with an upgraded camera module and is prepping to launch it under the name A70s, later this month.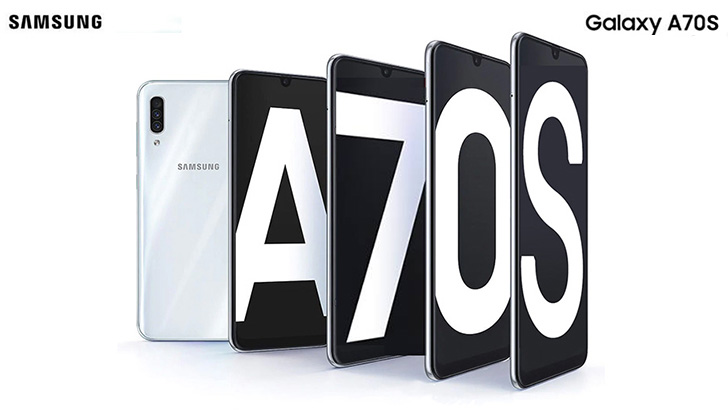 The raw spec sheet for Samsung Galaxy A70s has already been leaked on TENNA's listings, and now, in addition to the leaks that have surfaced over the past few months, the phone's support page has been made public on Samsung's official website.
As per the reported leaks, the Galaxy A70s will be sporting a 64-megapixel sensor instead of the 48-megapixel lens its predecessor packed. If the leaks are to be believed, this phone would be Samsung's first 64 MP offering – something which their competitors have already beaten them to.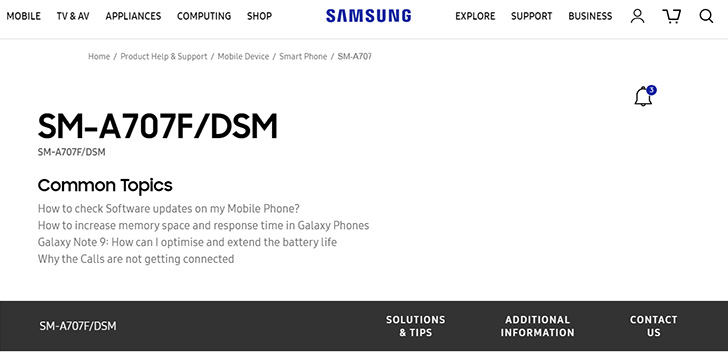 That said, the camera seems to be the only upgrade the new Samsung mobile will be receiving since it rocks the same Snapdragon 675 chip as the A70, along with 6 GB of RAM. In addition to the release date, the price of this upgraded phone is also being kept under wraps for now.
Samsung A70s is expected to be revealed in India first and will make it to other countries later on, which might also include Pakistan. But rumors do predict that the phone might be priced around $465 USD which converts to some 73,000 Pakistani rupees.