Apple did not disclose the RAM and battery capacity of the newer iPhones for a reason, Now multiple benchmark tests are revealing it to be just 4GB, even in the iPhone 11 pro and Pro Max variants. We heard it first from the Geekbench and now the latest AnTuTu listing also reveal the same.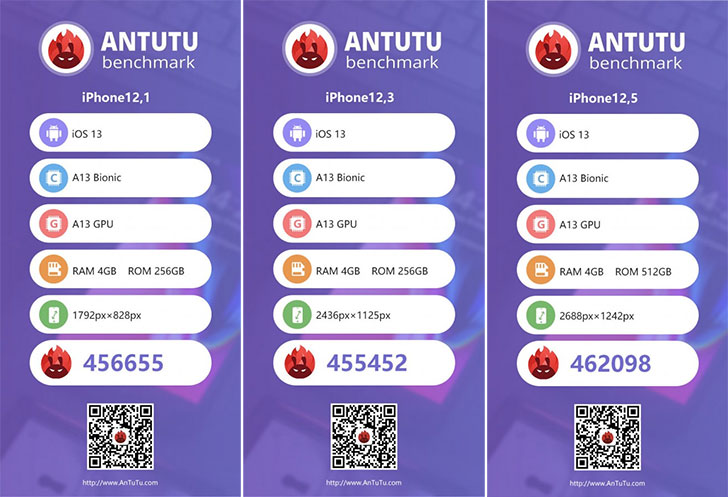 Prior to the listings, the new top Pro models, including the iPhone 11 Pro MAX were expected to have 6GB of RAM, but the now the released AnTuTu performance test results show that all of the handsets in the new iPhone 11 series appears to have 4GB of RAM just as the iPhone XS models from the previous generation.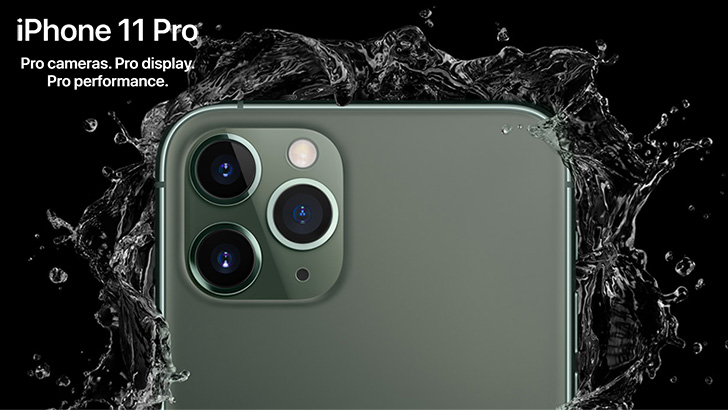 Earlier, the iPhone 11 Pro tested on GeekBench gained 5,742 points on the single-core 13,769 points on the multi-core test, which is a new peak with a clear difference in terms of smartphones. High-performing Android phones score below 5,000 in the single-core and around 11,000 in the multi-core test. Apple itself says that the new A13 Bionic system chip on the iPhone 11 is 20 percent more efficient than its predecessor, both in basic computing, measured by GeekBench, and in graphics performance.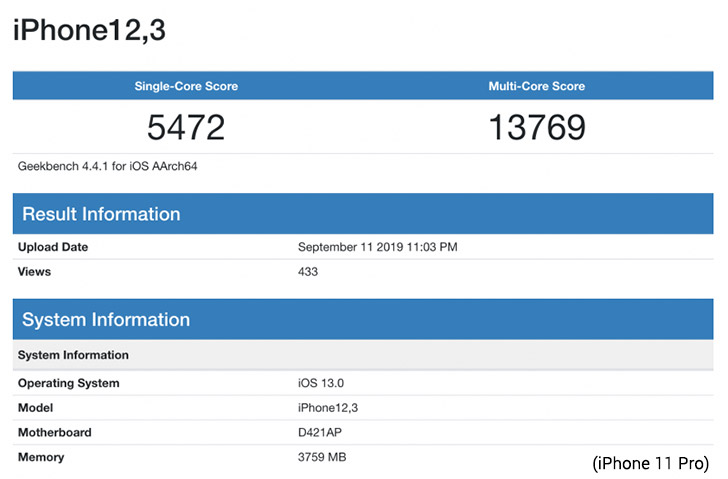 So it seems that Apple has indeed not increased the amount of RAM in the newer Pro models. But the RAM capacity for the iPhone 11 is, in fact, an increase by a gigabyte if compared to the 3 gigabytes on iPhone XR, its predecessor.
Though Android OS requires more RAM to run smoothly than Apple's iOS but the difference in the RAM is quite significant. With just 4GB of RAM RAM, Apple's iPhones are a clear underdog as compared to the newer Androids now with up to 12GB RAM. Tests have shown that more RAM on Android phones can really help when you have a large number of applications opened in the background. While the iPhones here have to access the applications time and again from storage, which can really slow down the whole user experience.