Xiaomi promised to revolutionalize smartphone design with its Mi MIX Alpha in September last year, and we've been waiting for its release ever since. However, Xiaomi has recently announced that this innovative product will soon be hitting the store shelves. The phone is going to be a flagship of flagships, and may very well be Xiaomi's priciest offering yet.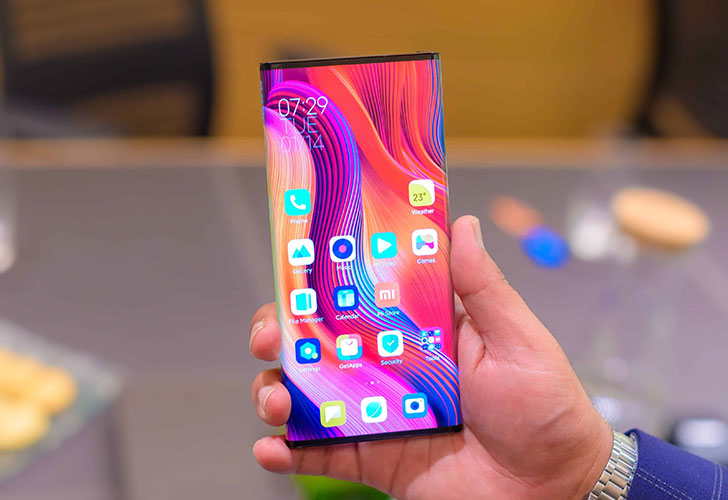 A glance at the Xiaomi Mi Mix Alpha and the first thing that jumps out at you is its futuristic-looking screen. You're looking at a display that stretches not only over the bezels, but the rear-shell as well.
The OLED double-faced display measures 7.92 inches and brings you a jaw-dropping 180% screen-to-body ratio. There are no hardware keys, so you'll have to make do with virtual buttons.

Under its hood, the phone runs on a Snapdragon 855 chipset with an Adreno 640 GPU baked into it that offers support for 5G connectivity. Xiaomi opted for 12 GB of RAM and 512 GB onboard storage for the flagship and is powered by a 4050 mAh battery with support for 40W fast-charging.
The camera setup is mounted on a strip that cuts into the rear-facing display featuring a 108-megapixel sensor custom-made by Samsung, a telephoto lens, and a 20-megapixel ultrawide angle shooter, and a 12-megapixel portrait lens. For snapping selfies, you're looking at a 20-megapixel front-facing cam.
To wrap up, we don't expect Xiaomi to launch the device globally, so the availability should be limited. It will first be landing in India, and other markets should follow afterwards. Reports estimate a starting Xiaomi price of $2500 or approximately 385,000 Pakistani rupees, making it perhaps the most expensive flagship in 2020.