Xiaomi has always been on the cutting-edge in the industry — introducing one-of-their-kind designs and pushing the limits of what a smartphone can be. Case in point, Xiaomi's Mi Mix concept series which perfectly encapsulates its innovation-first orientation. And keeping that train going, Xiaomi has just filed a patent for a design purely and utterly original — a smartphone that features built-in earphones.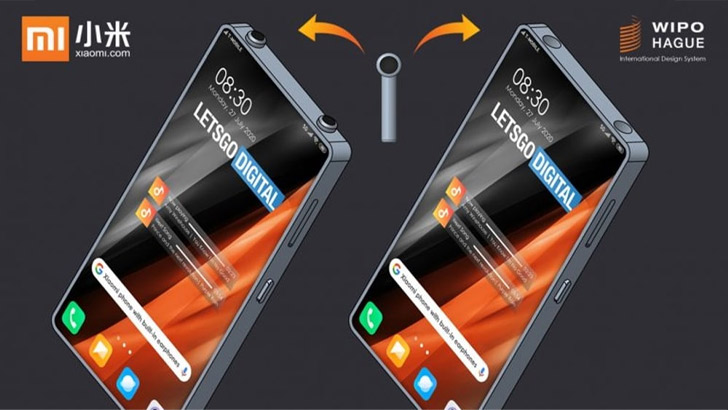 Courtesy of the ever-credible LetsGoDigital, the Chinese firm filed a patent last week for a smartphone that houses two wireless earphones. Published by the World Intellectual Property Office (WIPO), the pair of wireless earbuds are seen tucked into two slots on the top of the phone's frame — think a stylus except it's two headsets that can be yanked out and slid back in.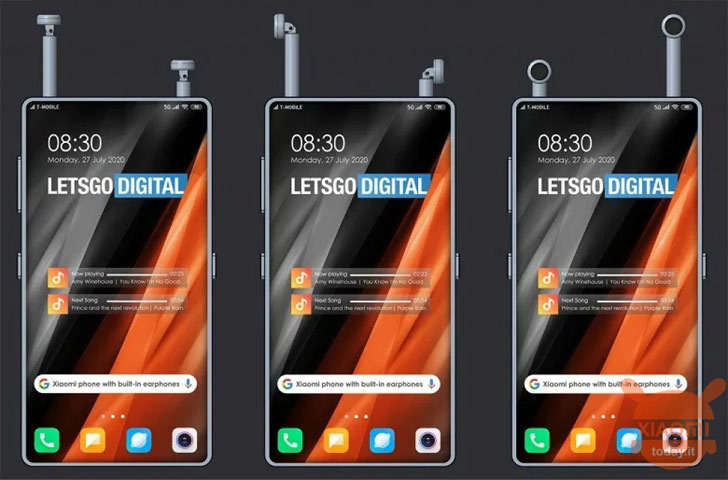 Also note that the earphones themselves bow around a pivot. When not in use, they can be straightened out and slithered back into the phone. More to the point, it makes using the buds super convenient, but it also means you won't need to carry around a charging case for the headsets. Your earbuds will charge with your phone, and you can pop them in on the go.
At a glance, the earphones themselves seem to be the Mi True Wireless buds, which might double as speakers when you're calling. Coming to the phone design, it features an edge-to-edge uninterrupted screen bound in razor-thin bezels. It's too early to speculate whether the design seen in the patent images would make it to the final product or whether or not Xiaomi will be introducing this device in the near future.