This year's seemingly endless cycle of back-to-back Vivo Y releases continues. As Vivo Y21 gets released into the Pakistani market, the upcoming Y32 is the latest in line for these budget-friendly Vivo phones. Its official launch is in the offing, but the Y32 cleared its certification in China. The public listing features previews and a few specs.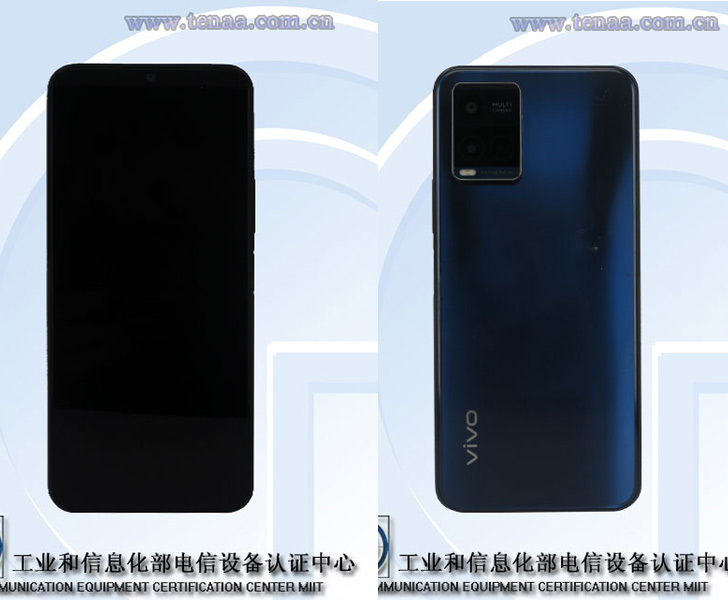 Vivo Y32 is found on the Chinese TENNA database under the model number "V2158A." The product images attached with the document showcase an entirely familiar design. The notch on the screen, the left-aligned triple cameras, the raised rounded rectangle for the camera plate, and the trendy flat-edge design are shared with both the Vivo Y33s and Vivo Y21.
Vivo has previously sold the same phone under two different names in China. Looking at them side-by-side, you'll be hardpressed to tell the two phones apart. So Vivo Y32 may be a rehash of an already existing Vivo phone.

The documentation also specifies the display resolution of the Vivo new phone model to be only 720P. Brand's mid-range phones often max out at 1080P, which suggests Vivo Y32 falls into the entry-level range. Further, the Y32 also lacks support for 5G. The LTE chip inside the Vivo Y32 could be a MediaTek Helio series platform.
Vivo Y32 is also featured on the CCC database (of another Chinese regulatory body.) The listing points to 18W charging support powering the phone's battery.