We're two weeks away from officially meeting the Reno 3 series, and there's more to this year's Reno duo than the usual iterative upgrade with a spec bump. Oppo has turned the Reno 3 series into a powerhouse, with a focus on better 5G connectivity. Official channels had already confirmed that the Reno 3 Pro will debut with dual-mode 5G, but a fresh update from the Chinese manufacturer confirms that the base variant, Oppo Reno 3 will also be 5G-enabled.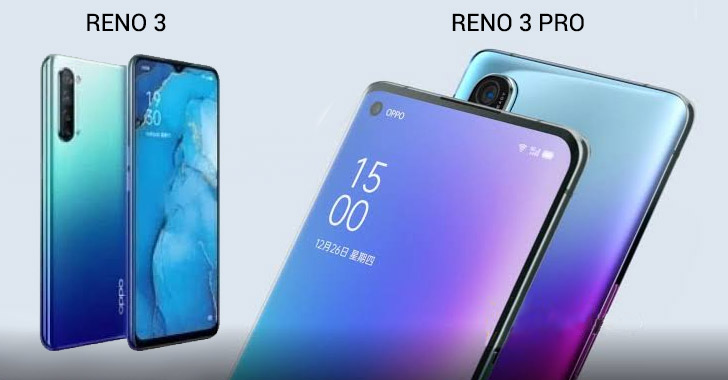 As WhatMobile reported yesterday, the OPPO Reno 3 Pro has been revealed to run on a Snapdragon 765G chipset, which comes with a 5G modem baked right into it. Oppo is planning on coupling this modem with a 360-degree surround antenna to maximize connection stability.
Oppo has further detailed that the standard version will have a MediaTek Dimensity 1000L SoC at its heart, which again has a 5G modem built into it. The modem, dubbed, 5G NR supports SA/NSA networks and offers up to 4.7 Gbps of performance.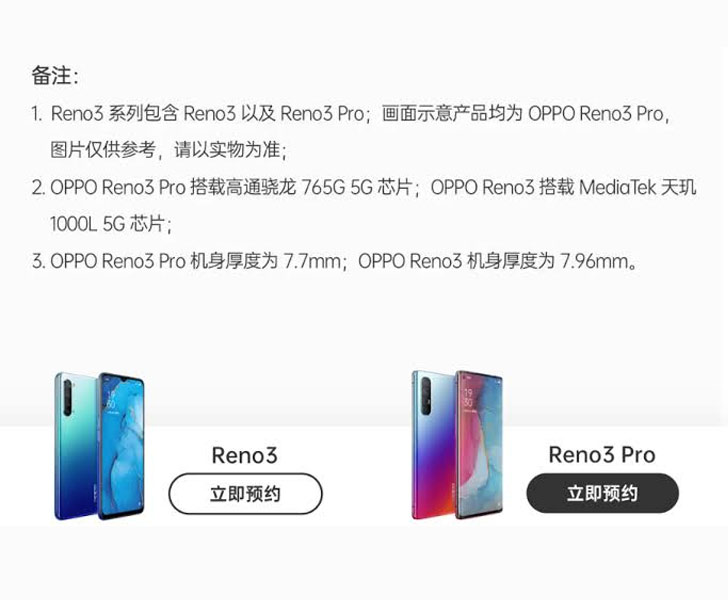 MediaTek has managed to squeeze the 5G modem into the same thin silicon wafer, while simultaneously cutting down power consumption by 49% and boosting performance by a factor of 2. The Dimensity 1000 also offers dual 5G SIM support, and to that end, many are hailing it as a flagship-killer SoC. With that in mind, it is easy to see why Oppo picked this particular chipset to power the more affordable Reno 3 variant. It won't have to cut back on the specs to integrate 5G support on this upper-mid-range offering, and it can still offer it at a pocket-friendly (relatively, at least) OPPO price tag. Win-win.
Oppo has also tweaked its VOOC 4.0 rapid charging tech for this upcoming duo. Reportedly, this improved iteration of VOOC 4.0 can charge the Reno 3 to its full capacity in a surprisingly short 56-minute duration. And it can juice it up to half its capacity in less than 20 minutes, that's roughly seventeen minutes faster than the previous VOOC 4.0 tech. Official details aside, the Reno 3 lineup has also been spotted on TENNA listings confirming the base variant will be powered by a 4,000 mAh cell.