Rumor has it that TECNO's forthcoming CSR campaign #ExpectMoreSafe is going to become the new social media trend. As per the details on TECNO's official website, the campaign would reinforce all the imperative measures to be taken in the wake of a global pandemic. It is considered to be an insightful project of the brand aimed at educating the people towards #COVID-19.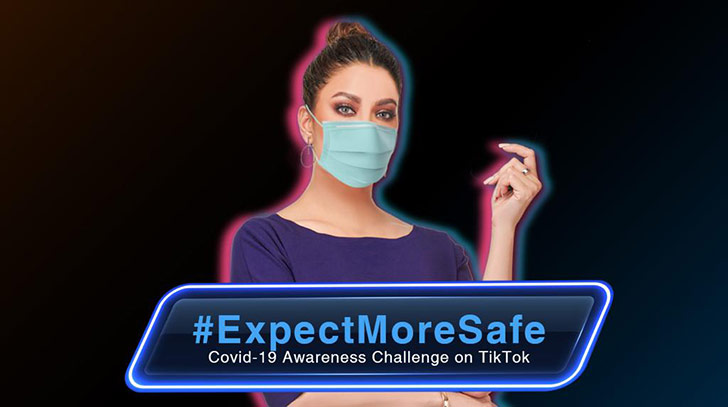 Companies all around the world are trying to help people through various CSR activities. However, TECNO has gone one step ahead in actualizing its responsibility towards society. Various formative posters and images are roaming on TECNO official website with the hashtag #ExpectMoreSafe. The underlying agenda is to educate and prepare the people to fight back the deadly virus.
The brand is inculcating hope within people to "Expect More Safe", environment, clean air, a better world, public settings, and a better future of Pakistan. The hashtag comes with a blank to fill with your own version of the post-corona world that you aspire. There's a series of posts on the brands' site about the importance of wearing a face mask, washing hands for 20 seconds, and sanitizing them properly and maintaining a distance of one meter while communicating.
#TecnoMobilePakistan believes that #TogetherWeCan create and #ExpectMoreSafe world. We can fight against #Covid-19 while staying connected to our loved ones spiritually and virtually, instructing them to #StayHome and observe #SocialDistancing. TECNO's expected campaign is most likely to be a lyrical-cum-whirling piece of expressiveness. The online comments of the users depict their impatience and curiosity towards the upcoming campaign and its details.
The privileged strata of the society, be it philanthropists or huge corporate firms are extending their help to the individuals in need. TECNO being one step ahead has not just donated worldwide but also took another initiative to equip the masses through entertainment, with the skillset to fight back COVID-19. Likewise, its previous campaigns, #ExpectMoreSafe is also rumored to be inaugurated through the platform of, TikTok, the most used application amongst millennials today.
We know all these roaming details and yet we know nothing for sure. What we know for real is that TECNO's awareness campaign could be foreseen hitting all the social media trends real soon. For more details and updates stay actively tuned with TECNO Mobile Pakistan's official Facebook page.