Screenshots revealing the iPhone 12 Pro's AnTuTu benchmarks recently made rounds on the internet. It's not listed in AnTuTu's official rankings yet, but the alleged performance scores for Apple's new 5nm A14 Bionic chipset lag behind the best-in-tier Android phones that use Qualcomm Snapdragon 865. Yesterday, the AnTuTu score for the next-generation Snapdragon 875 leaked and they widen that performance gap further.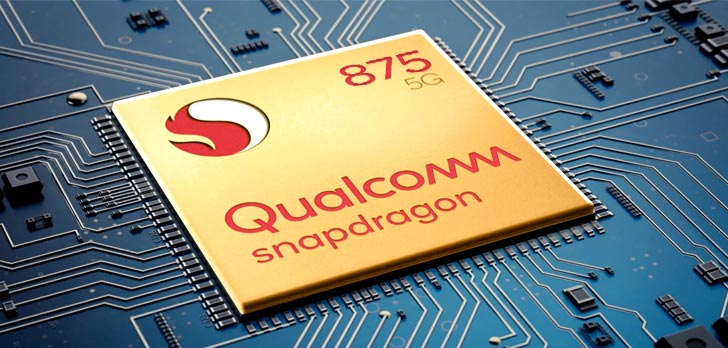 Synthetic benchmarks only tell half the story of how snappy a phone is going to be in everyday use (the software running on comparable hardware is the other half) but they are a decent enough guide to estimating performance. Even more so now that Qualcomm is launching a 5nm processor that improves performance over the previous-gen by a whopping 25%.
The semiconductor giant is manufacturing the Snapdragon 875 in partnership with Samsung for the first time since 2016. With a score of 847,868, it outperforms every single chipset in the market right now.
To put that number into perspective, the current Snapdragon 865 tops the chart with 642,671 points, Apple's A14 Bionic chipset manages 660,000 in the iPhone 12, and Huawei's Kirin 9000 secures 696,000 based on the leaked screenshots. The official AnTuTu performance rankings are led by the highest-end iPad Pro 4 and its score of 716,762.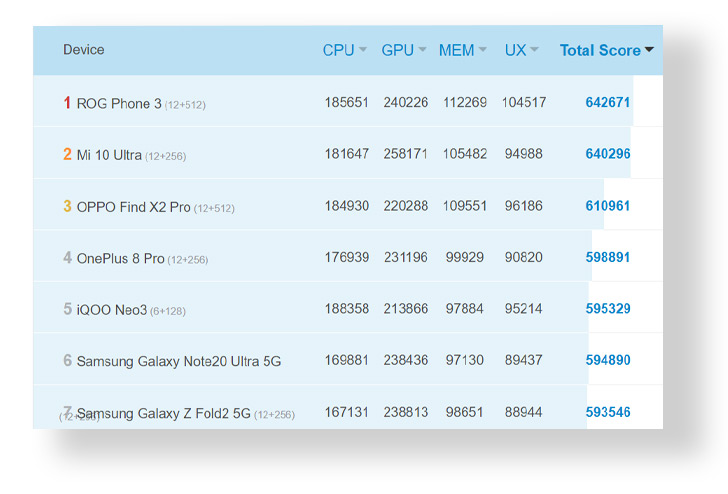 If these leaks pan out, the new Qualcomm processor leaves every single competitor in the dust. Not to mention, the company might introduce an over-clocked edition for the Snapdragon 875 as it did with the Snapdragon 865+.
But the leak doesn't come from a credible source and Qualcomm introduces new flagship processors in December every year, so this extraordinary claim can't be verified for now.