The months-long slew of Samsung Galaxy S20 leaks is culminating with a set of live hands-on shots of Samsung's next big flagship trio. We're only a week away from the official launch, and these live shots look precisely how the leaked renders described.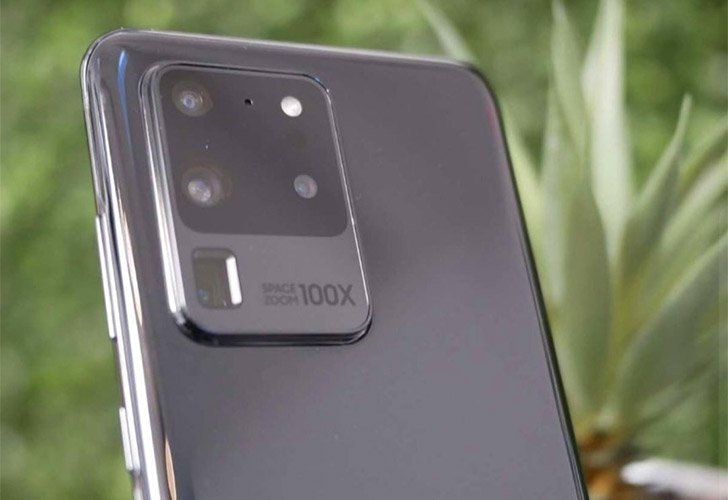 The Samsung Galaxy S20 Ultra pictured above shows that giant rectangular camera bump, jutting out the rear panel. The bump itself measures half the phone's width and embeds a set of four lenses inside it. There's the long-anticipated 108-megapixel custom ISOCELL Bright HMX shooter, alongside a 48-megapixel periscope module.
The markings on the camera housing read 'Space Zoom 100X', indicating that this module supports 10X lossless optical zoom and 100X hybrid zoom. There's also an ultrawide shooter and a secondary 64-megapixel sensor. Needless to say, with a camera setup like this, the S20 Ultra is shaping up to be Korean's finest camera yet so you can expect it arriving with a hefty Samsung price tag.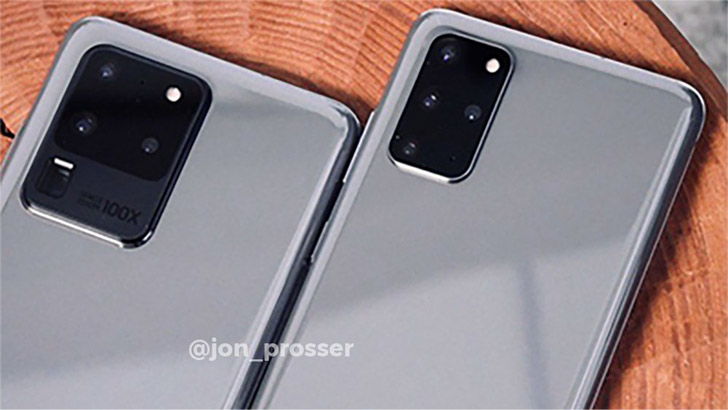 In addition to the Galaxy S20 Ultra, Samsung Galaxy S20 Plus has also been captured in live images leaked by a different source. This edition won't feature the custom-made 108MP main camera. Instead, the S20+ swaps it for a 12-megapixel primary shooter, a 64-megapixel telephoto lens, and an ultrawide cam. More notably, the camera bump is much slimmer than that of S20 Ultra.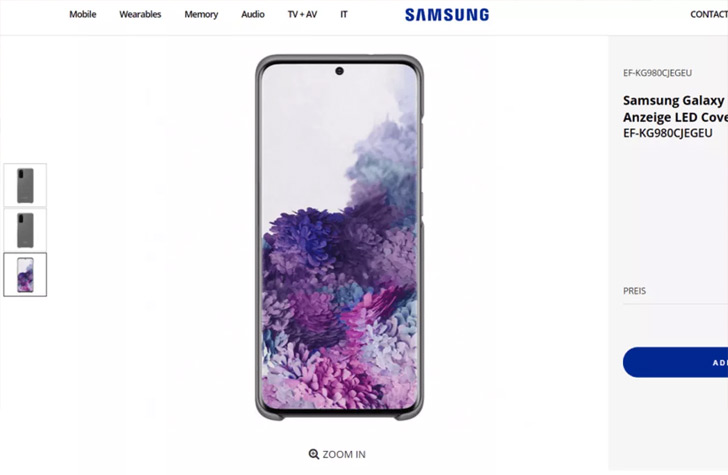 In related news, the S20 trio was initially reported to be dubbed S11. Still, reports from multiple sources revealed that Samsung is rethinking its branding strategy for its next flagship generation. However, there was no confirmation for it until now.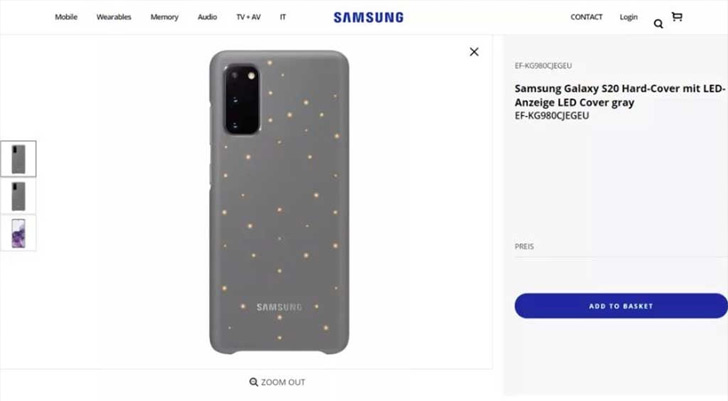 The official listing for Samsung S20's case went online for a bit but was promptly taken down. Courtesy of Winfuture.de, a snapshot of the said listing, has been floating around the web, and sure enough, the listing confirmed the Samsung Galaxy S20, S20+, and S20 Ultra labels.
WhatMobile has already covered the leaked Samsung Prices in a story earlier. This time, not only did Samsung Germany's website showcase the cases for the trio, but it also gave us the first official look at the Samsung Galaxy S20 lineup.