As the launch date of the Galaxy S20 series draws near, the hype and the slew of leaks and rumors are anything but dying out. S20 was subject to months of unofficial CAD renders, but the first set of official Samsung Galaxy S20 renders have found their way online, alongside the respective Samsung prices for each flagship variant.

Courtesy of the popular publication 91mobiles, we get our first look at the official press renders for the Galaxy S20 trio. As WhatMobile has noted on several occasions, this upcoming smartphone lineup will be Samsung's finest smartphone to date -- a true flagship of flagships. And as you would expect, it'll cost Samsung's customers a pretty.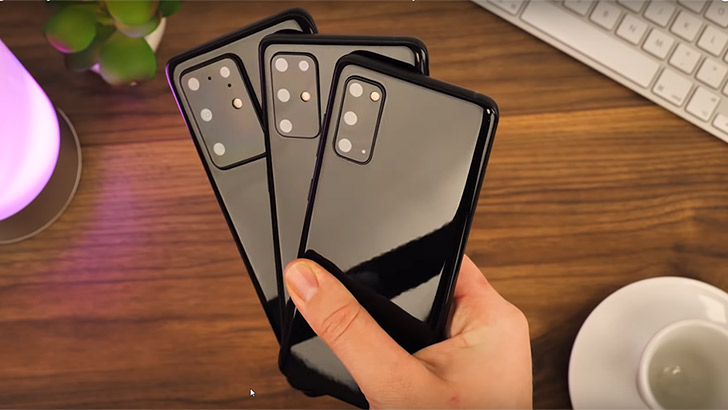 At $1,709, or 264,000 Pakistani rupees (without taxes) the Samsung Galaxy S20 Ultra (with 256 GB of onboard storage) is just $300 shy of Samsung's most expensive phone to date -- the Galaxy Fold. The 128 GB storage variant of the same will set you back roughly $1488.
The standard S20 comes with a starting Samsung price of $999, or 154,000 PKR (without taxes) and for the Galaxy S20 with 5G support, you'll have to shell out a few extra bucks as it's offered for a higher price tag of $1102.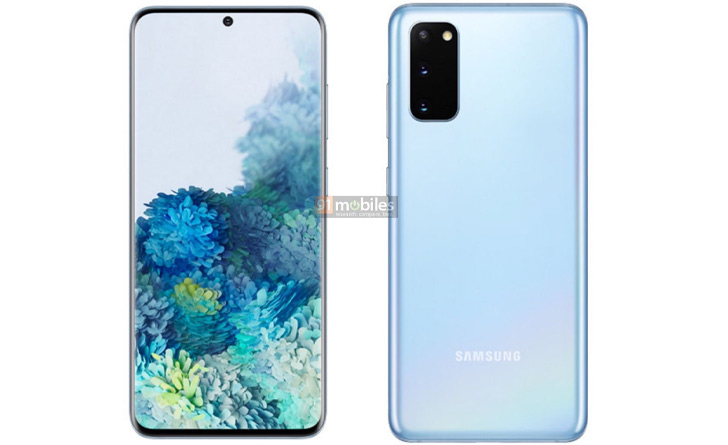 For the Galaxy S20 5G with the 'Plus' moniker, Samsung asks you to pay upwards of $1200 or 185,000 PKR (without taxes).
Pictured below, you're looking at the Galaxy S20 trio in all its glory, with its giant domino-shaped camera bumps and gorgeous Infinity-O displays. The renders don't show us anything we haven't seen a dozen times already. But if you take a closer look, all three variants have subtly different camera layouts.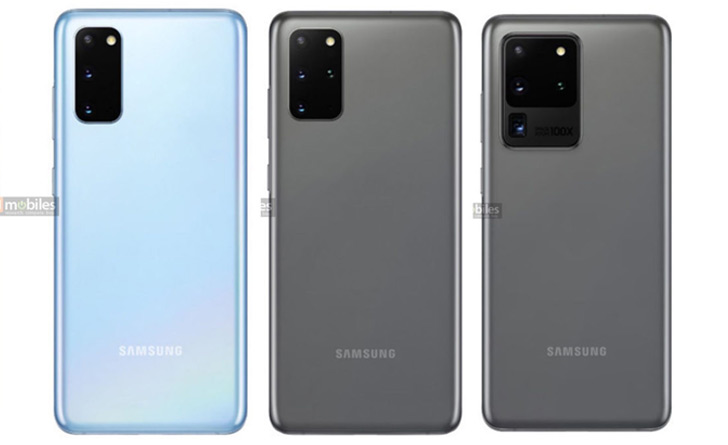 Samsung S20 Ultra's modules are the ones that stand out the most. You can make out markings that say, "Space Zoom 100X" -- pointing to the long-rumored 108-megapixel camera that is aided by 100X digital zoom. The Galaxy S20 Ultra and S20+ both have four lenses mounted on the bump, while the base version features only three lenses.
The leak also details the availability of the color options. The standard S20 variant will be debuting with Cosmic Grey, Cloud Blue, and Cloud Pink hues. For the Samsung S20 Plus you get Cosmic Black, Cosmic Grey, and Cloud Blue. And finally, the S20 Ultra sports only two colors: Cosmic Grey and Cosmic Black.