After conceding long waiting hours, Samsung reaches far beyond expectations by giving us two new phones with different sizes. The Samsung Galaxy Note 10+ comes in with a 6.8-inch panel, treating the audience with a big screen as usual while its companion racks in on 6.3-inch, which throws it under the shade of being smaller than Samsung S10+ (in size).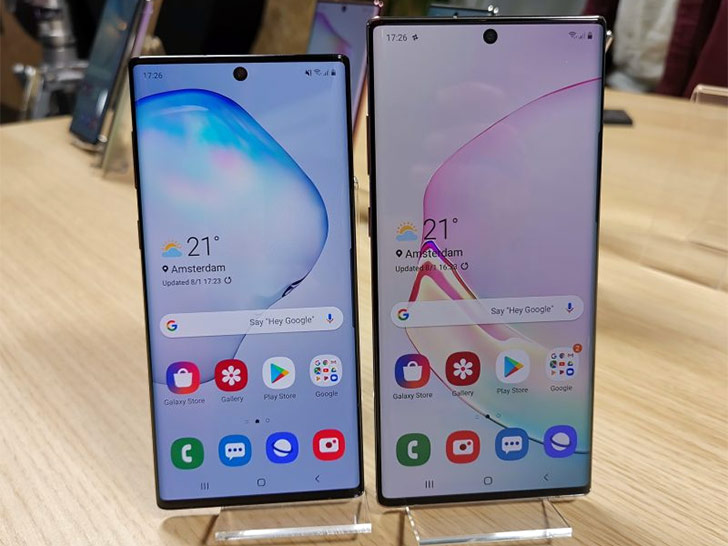 What sets Galaxy Note series apart is the S pen, with Samsung steaming off with a gyroscope and an accelerometer that make it act as a motion controller. Additionally, the gestures provided at your disposal assist in managing the user-interface. While Samsung sings good news for its users by giving away Air Actions SDK for game develops and app enthusiasts to use.
Even though both the models possess the same sized pen, the experience will likely be different owing to their sizes. Samsung Note 10 has a more, congested screen comparing to its companion, with a 6.3 AMOLED display and 1080+ resolution (401 PPI) to top it off. The bigger model has a 6.8 Dynamic AMOLED panel being supported by 1440+ resolution (498 PPI) to sustain a better experience for users.
Both the note 10 and Samsung Galaxy Note 10+ have a similar camera setup, coming in with triple cameras and a 12MP sensor in the main, Optical Image Stabilization (OIS) followed by a dual aperture (f/1.5 and f/2.4). With a telephoto camera also coming in with a 12MP sensor and OIS, and a 123 ultra-wide-angle 16MP camera adding on as the icing to the cake.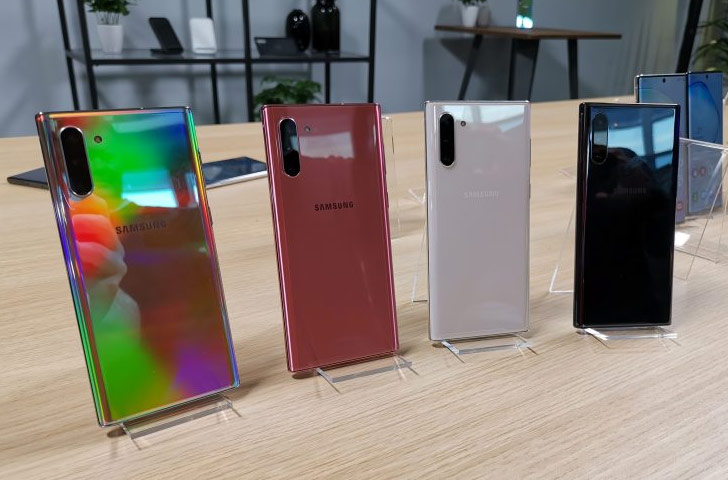 The duo has centered punch holes with the 10MP selfie camera placed neatly in the middle (it has an 80° lens & autofocus to give you that amazing picture). The Note 10 Plus can create 3D models of objects and it goes as high as scanning (80 x 80 x 80 cm) by using its 3D ToF sensor.
The video graphics of new Samsung Note phones are going to be worthwhile, they can create 4k videos with Life focus video (Bokeh) making your videos stunning and features to keep your phones steady while you take the perfect picture. They also receive a convenient video editor, with the S pen assisting alongside to edit videos easily.
Galaxy Note 10 and Note 10+ have a basic 256GB storage and 512GB versions for those with extra needs. While the Note 10+ sweeps the floor with a 12GB Ram and a microSD slot, which can rack up a card with up to 1TB space, the Note 10 receives 8MB on the standard and 12GB on the 5G version.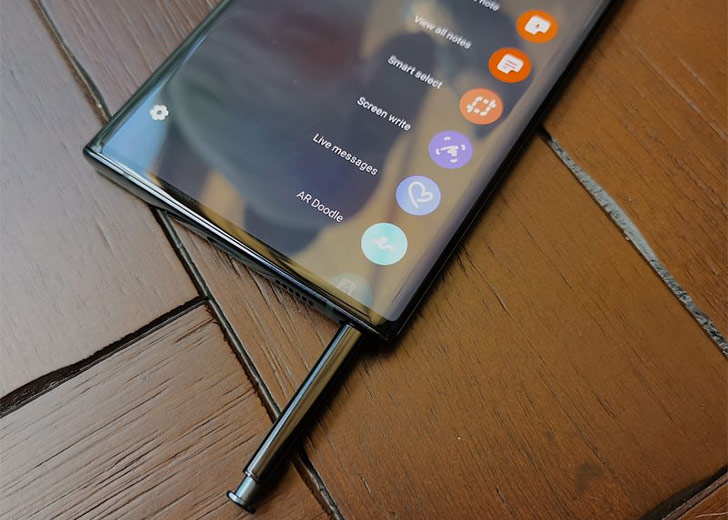 Fans will be disappointed to know that the duo doesn't have audio jacks and although they're stereo speakers with a handy pair of USB-C headphones, is it enough for Note enthusiasts? Depending on your region, your chipset will differ but the Note 10 receives the Snapdragon 855 chipset while the plus grabs the new Exynos 9825.
Talking about the battery, Samsung note 10 has a 3,500mAh battery with 25w charging and note 10 plus, 4,300mAh with standard 25w charging which can go up to 45w, if you buy the charger (as it is not provided with the set). With wireless charging and reverse wireless charging, you can spend hours without looking for a charger since they have reputable charging facilities in place.
Now gamers can continue playing on their phone from their computer with the PlayGalaxyLink, a cool feature that's going to prevent a stoppage to the flow. And if you're worried about the phones heating up then they have sleek vapor chambers to keep them lightheaded.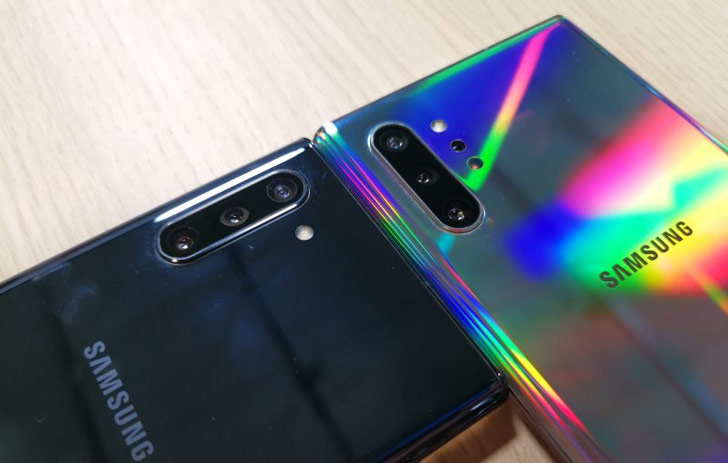 Both phones are now available in Pakistan for prebooking. Note 10 is priced at 179,999/- Rs for the 8GB/256GB variant while the 12GB/256GB Samsung Note 10 plus variant is available at 204,999/- Rs. This time, the color variation is commendable, with three beautiful colors remarking the phones for being visually appealing. The colors being: Aura Glow, Aura Black, and Aura White.
Samsung Galaxy Note 10 and Note 10+ will be introduced in the market by August 23 with pre-booking already in motion. Samsung did surprise us by adding considerable features but are they enough? We'll find that out for sure.