Samsung is all set to upgrade the Galaxy A series, released at the beginning of the year. New models will have the same name as their predecessors but with the suffix "s" at the end. For example, the refreshed Samsung A30 will now become the A30s and the updated Galaxy A50 will now be called the Galaxy A50s. The upgraded A50s has already made its appearance on the Geekbench, thanks to which the key specs are already out.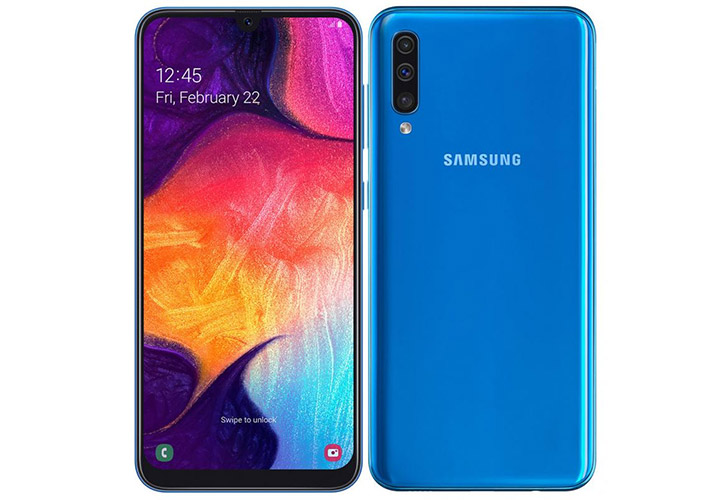 Listed by the model number SM-A507FN, Samsung Galaxy A50s, an updated version of the A50 has been tested online on the Geekbench platform. However, for those who were expecting significant upgrades from the previous model, will be utterly disappointed.
That's because the benchmark revealed the Galaxy A50s specs to be virtually identical to the Galaxy A50, its predecessor. According to the Geekbench database, the upgraded A50s handset is equipped with Exynos 9610 SoC, has 4 GB of RAM and is running on Android 9 Pie. Accordingly, there are no notable differences in the benchmark performance and the score obtained is quite similar to the Samsung Galaxy A50.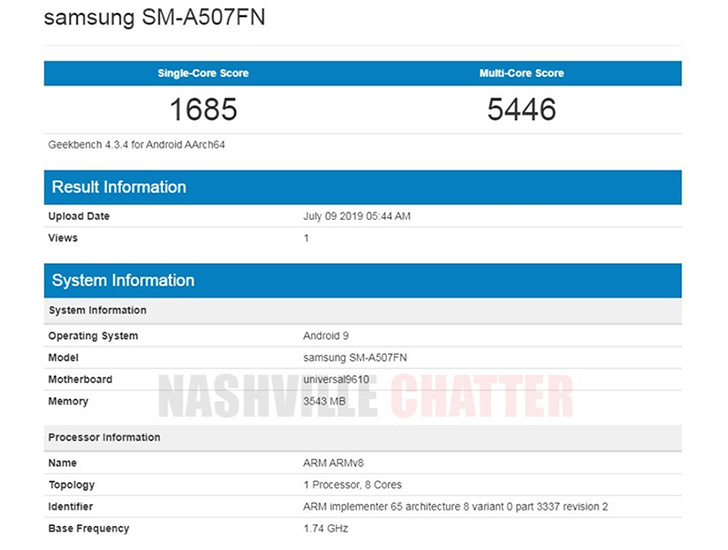 The display, battery and camera configuration is still a mystery though and we believe these are the areas where you'll actually see some improvements. If we look back at the Galaxy A10s launched a few weeks ago, The upgraded variant of Samsung Galaxy A10 has made quite an improvement in camera configuration and sensors. So the Galaxy A50s is more likely to come with better cameras and battery figures.
The cameras of the Galaxy A50 were criticized in their passage through the DxOMark ranking, and an update would put the new device in a better level of competitiveness among the Chinese competition. Keeping good hardware for its category, the Galaxy A50s can stand out for its value for money.
---
CLICK HERE TO SEE
Samsung Galaxy A50s's Leaked Specs & Expected Price
---
Previous rumors on the Samsung A50s suggest the smartphone to have 64GB of internal storage and will be available in black and white color options. As of now, there is no word on the launch dates but we'll keep you posted if there's any new information.