Early this month, Realme announced its very own MagSafe alternative for Android — the MagDART. This technology brings the magnetically-secured wireless charging that Apple introduced with the iPhone 12 to the Android space. Realme demoed it with the Realme Flash concept phone. But MagDART is soon coming to mainstream phones, starting with the Realme GT Master Edition, as reported by an industry analyst.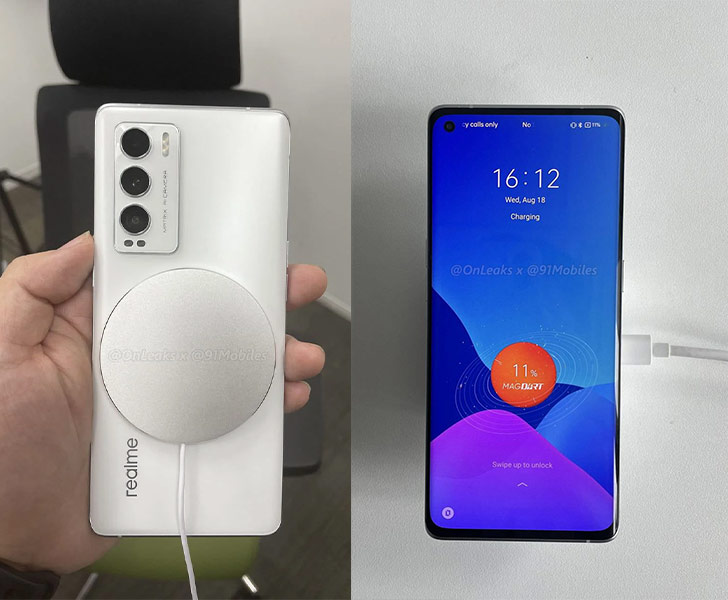 Courtesy of Steve Hemmersoffer, better known as @OnLeaks, the Realme GT Master Edition was featured in hands-on photos, showcasing its MagDART compatibility.
The images, published on 91Mobiles, present the phone with three wireless accessories: a 15W puck-like wireless charger magnetically latched on the back of a GT Master Edition. A battery pack that also utilizes MagDART tech. And the next-gen 50W MagDART wireless charger. Hemmerstoffer notes that Realme has plans to expand its range of MagDART products to other smartphone lineups in the future.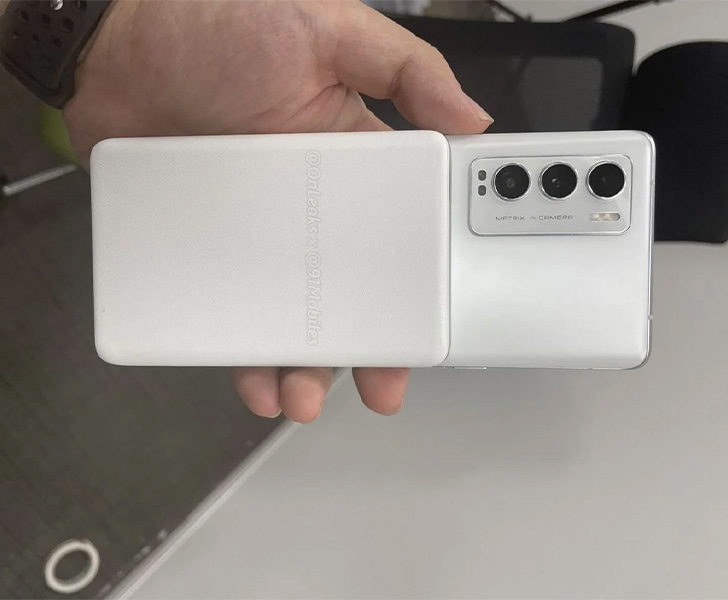 Naturally, the first devices to support MagDART in the Realme price list would be high-end phones that ship with wireless charging. The Realme GT Master Edition is currently among the top-end flagship killers that Realme has to offer. It has yet to make its global debut. But if this prototype is any guide, we expect the international variant to be the launchpad for the first Android magnetic-wireless charger.
To review, the Realme GT Master Edition is powered by the Qualcomm Snapdragon 778G. The display is AMOLED with a sharp contrast ratio, 1100 nits of peak brightness, and a 92.1% screen-to-shell ratio. It delivers a crisp 1080P resolution, refreshes at 120Hz, and responds to touch at 480Hz. The camera system is OIS assisted, 65W wired DART charging is supported, and you get NFC.