2019 has been a busy year for Oppo's sub-brand Realme. With its ever-expanding impressive portfolio, this mid-range oriented young brand has managed to skyrocket in popularity over the last few months. And now that we're nearing the end of this year, Realme is all set to close out with the release the fourth addition to its Realme 5 lineup – Realme 5i. The phone is expected to launch on December 17, and it has already been signed off by several certification agencies.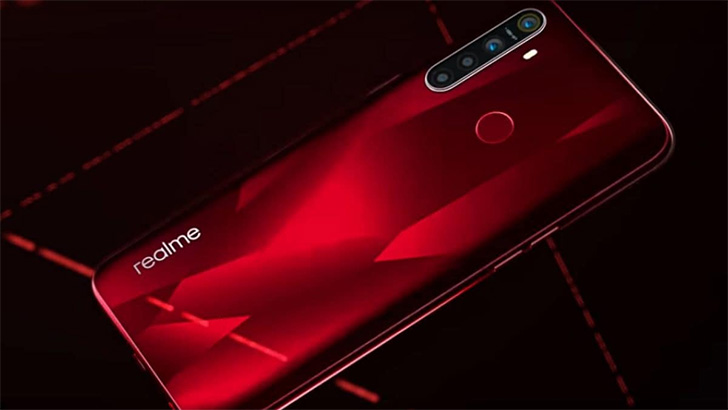 Bearing the model number RMX 2030, the Realme 5i has secured Wi-Fi Alliance, Thailand's NBTC, Indonesia's TKDN, and India's BIS certifications. The Realme 5i is the successor to this year's Realme 5 and Realme 5 Pro, but it will debut with a few cutbacks on the specifications. The 'i' moniker seems to be the Realme's way of saying 'Lite,' since we've already seen the Realme 3i earlier this year. Said another way, the Realme 5i will be a watered-down Realme 5, with an even more pocket-friendly price tag.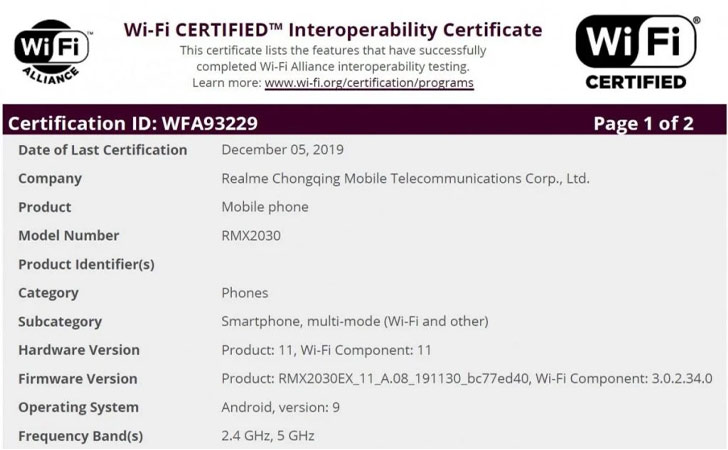 The Realme 5i has bagged multiple certifications, but these certifications don't reveal any details about the phone, save for its model number. While spec details remain thin on the ground, the handset will ship with Android Pie (9.0). What that means is if you want Color OS 7 on this variant, you'll have to wait until an update is rolled out for it. The certifications also point to an imminent release in their respective Asian countries, but we might see it land in India first.
Note that three storage variants of the Realme 5 are currently retailing for 24,000, 26,000 and 28,000 rupees in Pakistan, but since the 5i is a budget variant, we expect it to debut with a more affordable starting price.
In related news, Realme 5i will be unveiled at the launch event for the Realme XT 730G, alongside the Realme Truly Wireless Earbuds. The XT 730G is the second variant of the Realme XT, and the Realme Truly Wireless earbuds will feature a design language similar to Apple's Airpods.