Last year at Oppo's Inno Day event, the company unveiled its take on the foldable concept. The Oppo X 2021 has a compact form factor that unrolls into a tablet at the touch of your finger. And Oppo is now sending out review units to YouTubers, signaling its commercial launch.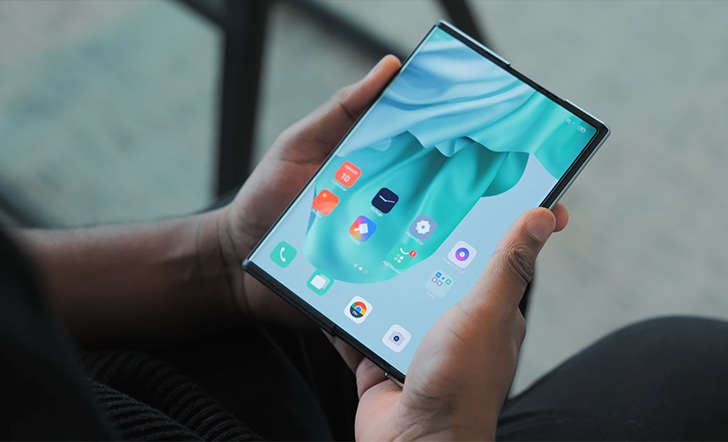 Not only does the X 2021 design avoid the engineering challenges that a typical foldable presents, but it's also far more durable, even for a first-generation product that's a category of its own.
Of the host of issues inherent to foldables, the crease from the hinge mechanism is the most obvious flaw. Similarly, an inward folding phone (like Samsung's Galaxy Folds) requires a secondary screen. It strains the phone's resources. Plus, the different aspect ratios and refresh rates make the screen experience jarring.

Then there are ergonomic issues. Folding two halves of a phone on themselves makes the device the thickness of two phones stacked on top of each other.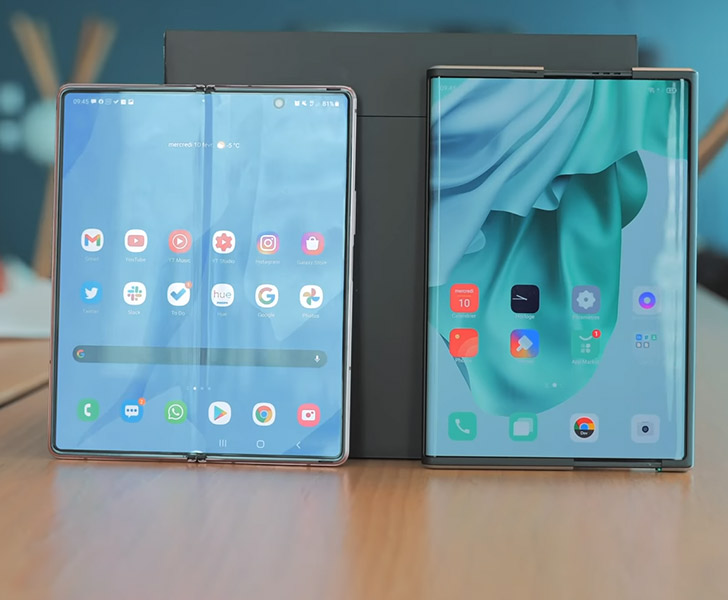 Oppo X 2021 sidesteps all these problems with its rollable form. With a tap of your finger, its 6.7" display seamlessly unrolls into a 7.4" tablet. Oppo has also tweaked their ColorOS UI to match the phone's design, so it smoothly transitions between its two dimensions. We'll have to wait and see if the new foldable gets inducted into the Oppo price list.
As seen in the hands-on video, when compared side-by-side with the Samsung Galaxy Z Fold 2, the lack of the infamous crease becomes apparent. You'll also notice that the Oppo X 2021 doesn't have a selfie camera. Note that the review units are prototypes, so all the kinks haven't been ironed out. The device can be forced to retract, but it doesn't detect obstacles when unfurling — for instance, when it tries to unroll in a pocket. We'll keep you posted as the story develops.