Oppo gearing up to unveil two members of the Reno 2 family at a launch event in Lahore later this month. The official facebook page of the brand has already confirmed the two handsets Reno 2 and Reno 2F to be available for purchase soon while the official invites sent to media unveils the date to be October the 17th.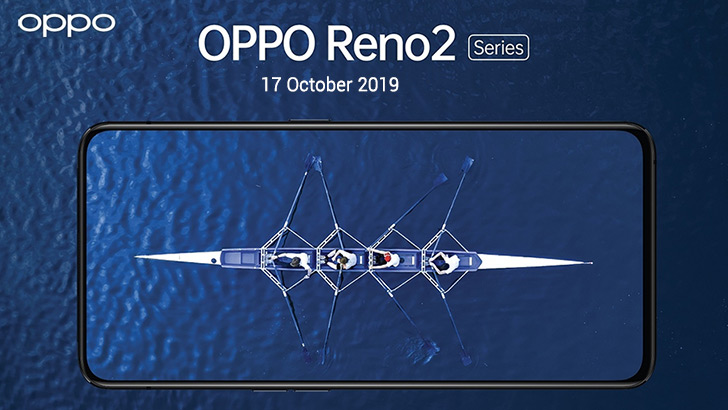 It seems that Oppo Reno 2Z will not be launched in Pakistan, at least not for now. That being said, Reno 2Z closely resembles its sibling the 2F (at least, on paper), so it won't be sorely missed.
Trailing the camera-centric design that's typical of the Reno line-up, the Reno 2 series aims to 'redefine' creativity – or at least its limits. Breathtaking photography, jaw-dropping looks, and beefy performance are what the Reno 2 lineup shows off.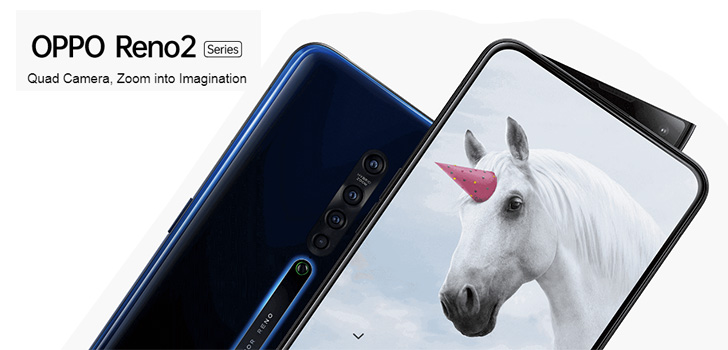 The Reno 2 borrows the design language from some of the more recent Nokia handsets and combines a notch-free AMOLED display with a stunning camera package to give it a distinct Oppo-Esque flavor.
It rocks a Dynamic 6.5-inch FHD+ AMOLED display paired with a mind-blowing 93.1 pc screen-to-body ratio. Said another way: both the chin and the forehead are paper-thin, as are the side bezels. Not only is the phone almost all screen, it feels very polished and refined. If you are hunting for the 'premium flagship feel' on a budget, the Reno 2 is the closest you might get to it this year.

If you can make do with a slight dip in performance and storage, Reno 2F is a more affordable alternative to the Reno 2. It manages to fuse the same gorgeous design with a stunning camera featuring the cutting-edge Dark Mode and delivers an exceptional performance to top it off.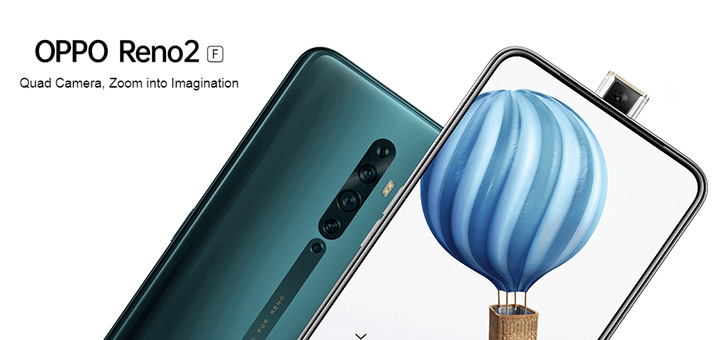 It comes with the same 48-megapixel carrying quad-camera setup and the 4,000 mAh power cell but goes with a MediaTek P70 SoC, instead of the Snapdragon 730G processor sitting on Reno 2.
As you can probably tell, Reno 2 hardly dwarfs Reno 2F's specs. It even carries over the same 8 gigs of RAM from Reno 2. The prices for these handsets are yet to be revealed but Reno 2F is expected to retail at 59,999 PKR, excluding taxes, while Reno 2 might be priced around 86,000 PKR.