Oppo introduced their first under-display camera at the MWC 2019 event in Shanghai. These early prototypes hid the camera under the display panel, but the average pixel density of a screen blocks most of the light from passing through. The region around the camera had to contain fewer pixels than the surroundings to make the concept work. The next-generation UD camera from Oppo, announced yesterday, resolves this issue.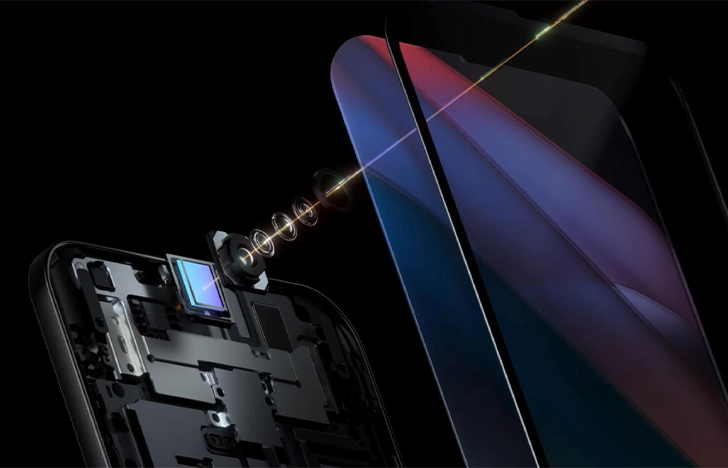 The latest under-screen camera technology maintains the pixel density at a uniform 400-PPI without compromising the visuals. The area around the camera doesn't lose sharpness or clarity while allowing enough light to pass through. So this new prototype improves both image and screen quality.
"Almost no visual difference between the [under-screen camera] area and the rest of the screen during everyday use, creating a much more immersive visual experience." Oppo officials reported. Oppo also shared two demo images to showcase the new camera tech.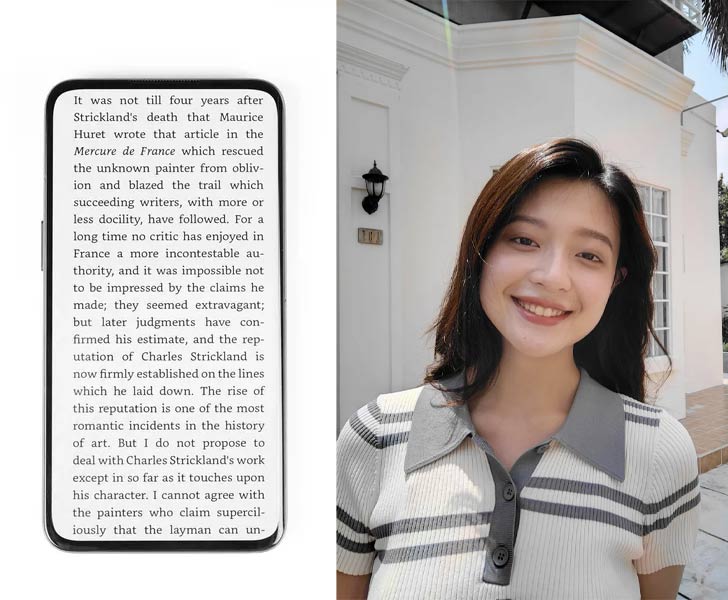 The first image features the prototype with an e-reader pulled up on its screen. The sharp contrasts of the text and the white background on Oppo's new model for 2021 make it easy to spot compromised pixels. We're also shown a portrait captured with the camera. Compared to early iterations, the new UD camera delivers a decent shot.
A look under the hood reveals that Oppo is using a different pixel grid this time. It doesn't reduce the number of pixels but shrinks them in size. The wiring in this screen is also 50% narrower, further contributing to better display quality.