The entry-level Oppo A12e, which was announced in April, has now been released nationwide. It goes on sale today, with its two generations old design and an OS -- more on that in a few. Though it's being marketed as the 'Lite' edition to the still-recent Oppo A12, the phone is essentially a rebranded Oppo A3s (which debuted in 2018) at affordable Oppo prices.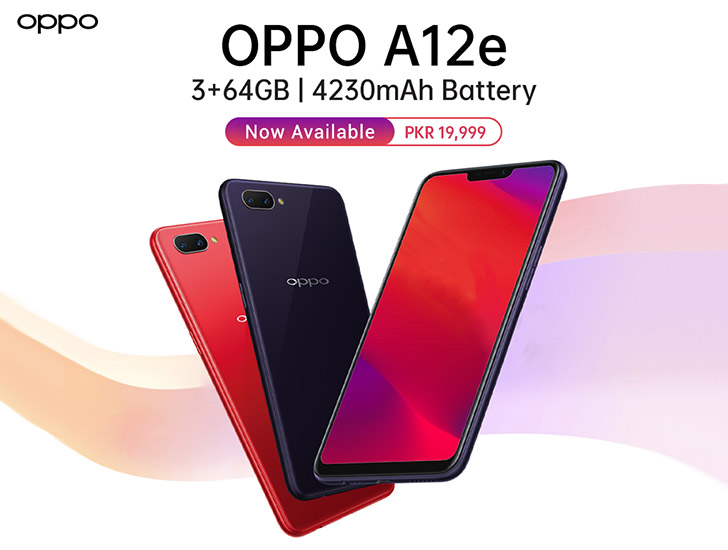 The Oppo A12e shares many of its design details with its more expensive sibling, but the display isn't one of them. Its 6.2" Super Full Screen (which is a far cry from an all-screen panel) has a wide wedge-shaped notch that extends into it.
It does, however, retain its 19:9 aspect ratio and the HD+ resolution. Given its almost-obsolete wide notch, you might expect the bezels that surround it to be heavier than they should be, but the Oppo A12e has a (surprisingly) slim bezel profile.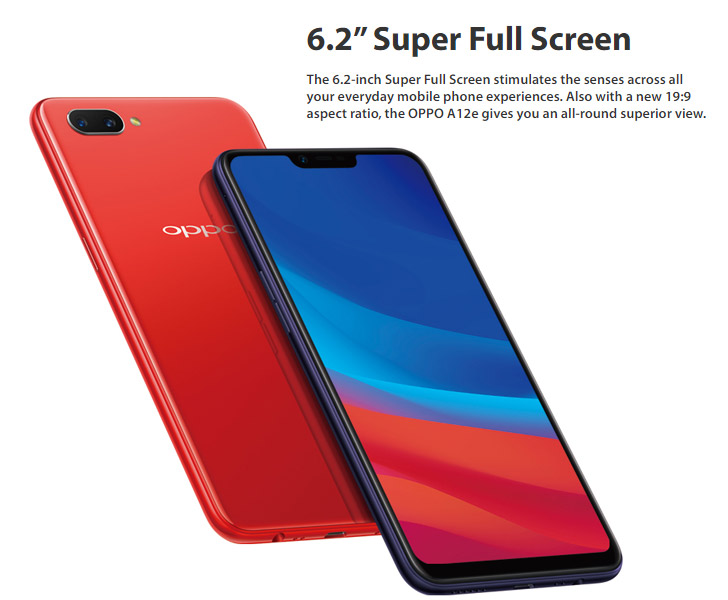 Flip it over to meet the shell, polished and gleaming. Though not iridescent, the plastic cover has an embossed design that shifts when viewed from different angles. Oppo has stripped the fingerprint sensor, so users will have to fall back on Facial Unlock. The build comes in Dark Purple and Red colors.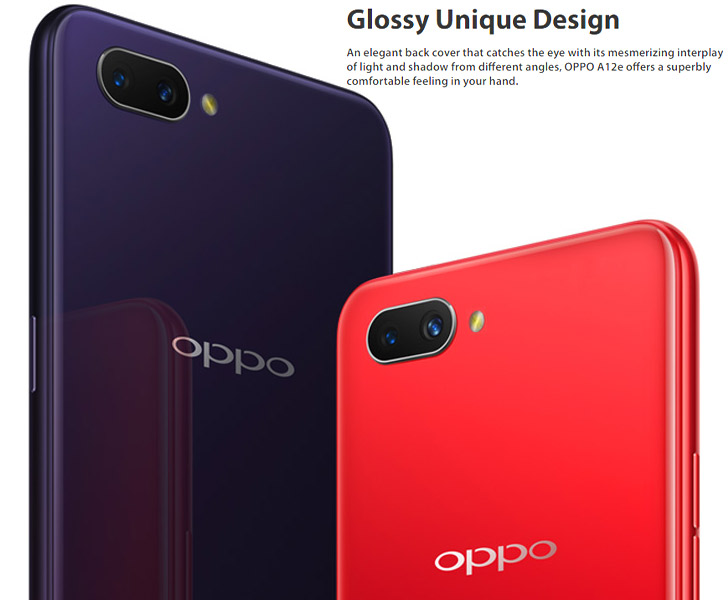 Installed in the top-left corner of the rear panel, is a camera housing for its twin-camera setup -- arranged in a side-by-side matrix. The combination includes a 13MP primary camera, a 2MP depth sensor, and an 8MP front-facing camera. The f/2.2 aperture for the main camera is decidedly tiny, which means less-than-ideal low-light shots.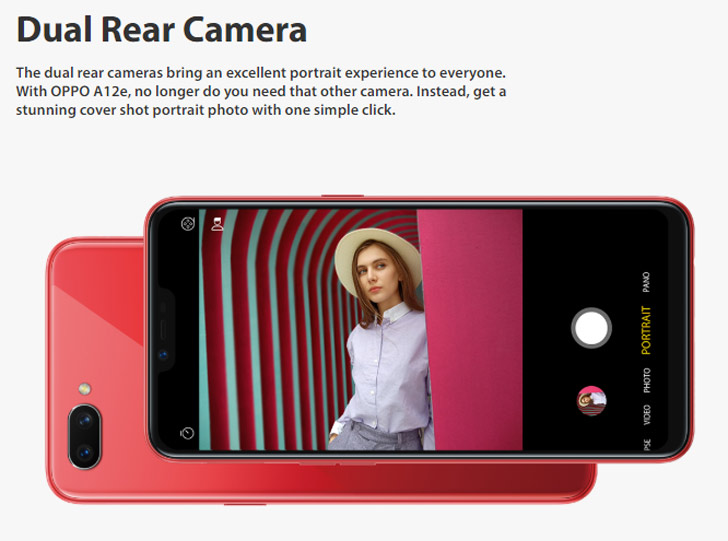 The processing is handled by a previous-gen Snapdragon 450 chipset. Oppo has coupled the processor with 3GB of RAM and 64GB of onboard storage and hooked up these internals to a 4,230 mAh battery. More to the point, the Oppo A12e boots to the Android-8.1-powered ColorOS 5.1 (because it's a rehash from 2018.)
You can pick up your Oppo A12e from the nearest retail store for Rs. 19,999 (which is a sizable Oppo price cut compared to the original Oppo A3s.)