The leaks swirling around the Nokia 8000 4G left little to the imagination. We got a preview of the phone's marketing posters, plus the complete specification sheet. HMD Global announced the phone yesterday, and it still had a few surprises in store for us. Let's talk about them.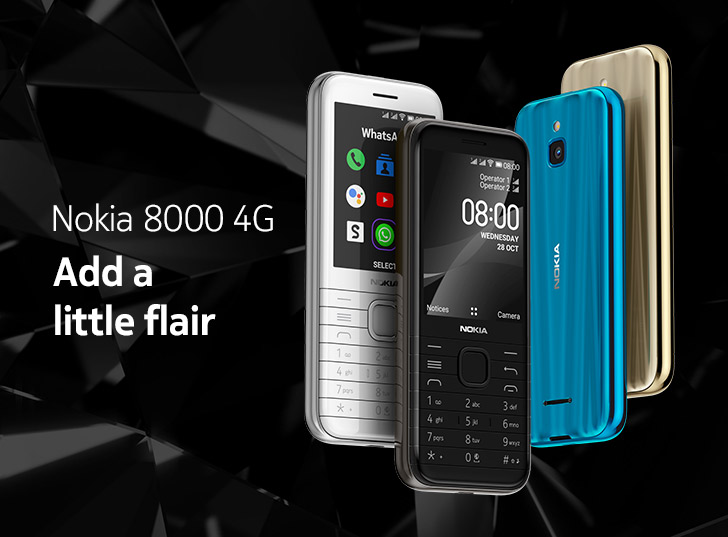 If you haven't been following the story, the Nokia 8000 4G is a revival of Nokia's 8000 series that featured premium, high-end phones in the Nokia price list — often made from exotic materials like Gold or Sapphire. And it captures that nostalgic look while bringing modern features to this retro-tech.
The glastic back of the phone has a glossy, polished finish to it. It's rounded off by gemstone-inspired paint jobs — Opal White, Onyx Black, and Topaz Blue. Or, you can pick the stunning Citrine Gold. But the sliding keyboard, one of the most iconic features of this series, remains missing. The shell design blends in with a standard T9 keymat.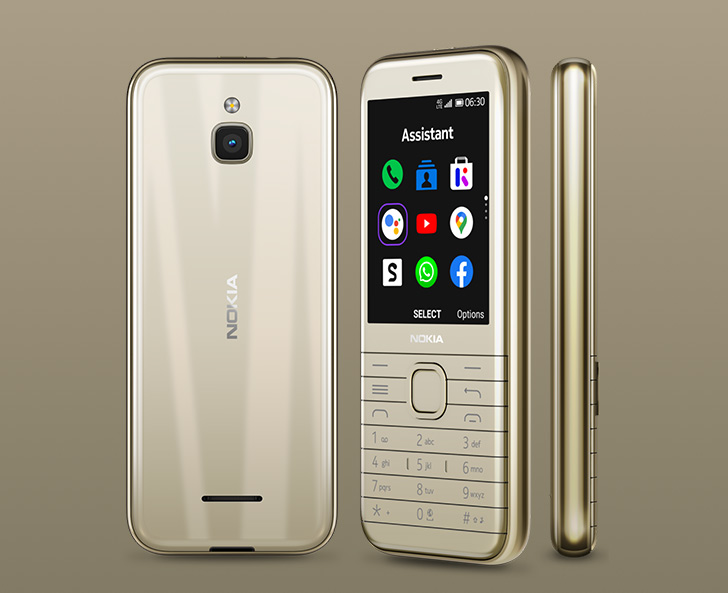 The specs are mostly shared with the Nokia 6300 4G, which launched alongside the 8000 4G. It runs on Qualcomm's Snapdragon 210 and a 1500 mAh battery. On the front, you're looking at a 2.8" QVGA screen and the back, there's an unremarkable 2MP camera. Plus, an LED flash.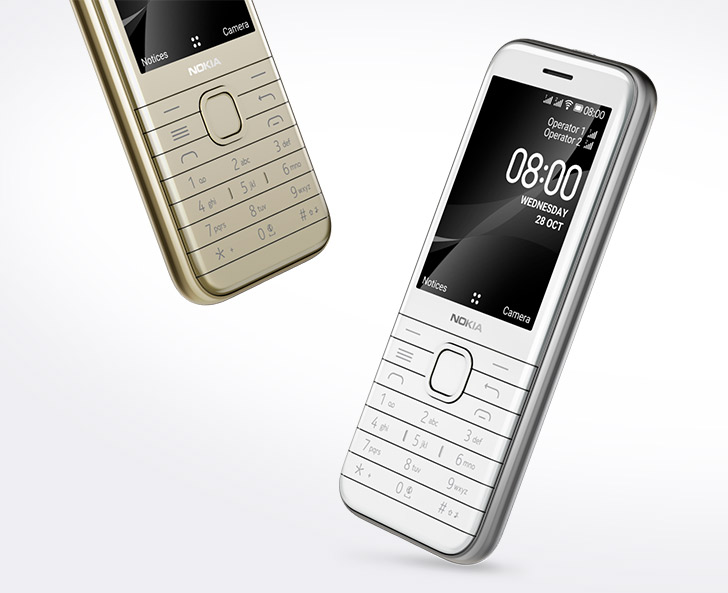 The feature set inside isn't any different from what you'd find in HMD's classic phone lineup. Nokia 8000 4G has a dedicated button for bringing up the Google Assistant, 4G, and support to turn your phone into a Wi-Fi hotspot. The KaiOS onboard comes pre-loaded with WhatsApp, Facebook, YouTube, and Google Maps.
Nokia 8000 4G starts from $93 (Rs. 14,745) — the price point where most entry-level Android phones live. It's not intended to be a value-first phone for the competitive budget segment, but a nostalgic novelty.