When you think of gaming smartphones, affordable entry-level models are hardly the first that come to mind. But Realme is attempting to challenge that perception with its Realme C3. The gaming-minded Dual camera build has already been introduced in India, and it's now making its way into other Asian markets; But with an additional, third Camera sensor (rest of the specs are the same).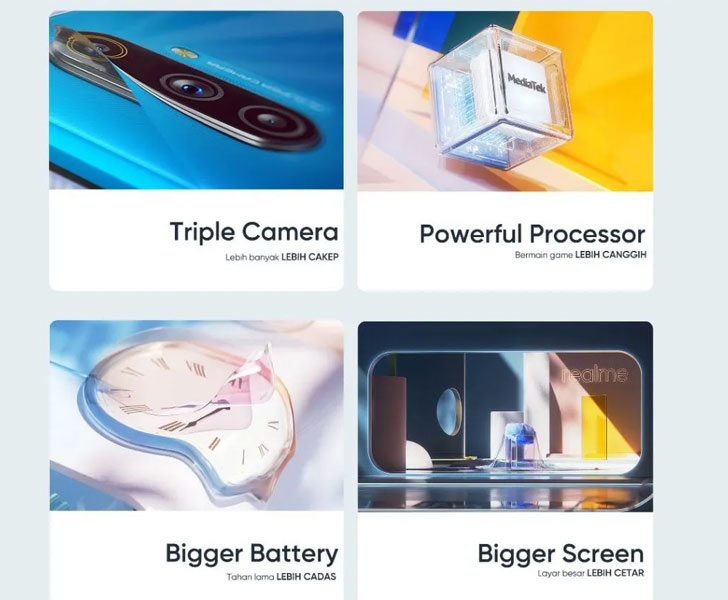 As per Realme Indonesia's landing page, the Indonesian edition of Realme C3 will sport a revised design and build. The promo listing on the site presents a Realme C3 with a triple camera system. Note that the original C3 debuted with a twin-lens setup: a primary 12-megapixel shooter and a 2-megapixel depth sensor. Both may carry different Realme prices.
The C3 Indonesia page doesn't describe the third sensor, but if we had to guess, it is likely a macro sensor. The same as the Indian variant, however, the cameras are stacked in a vertical layout with the LED flash flanking the camera bump.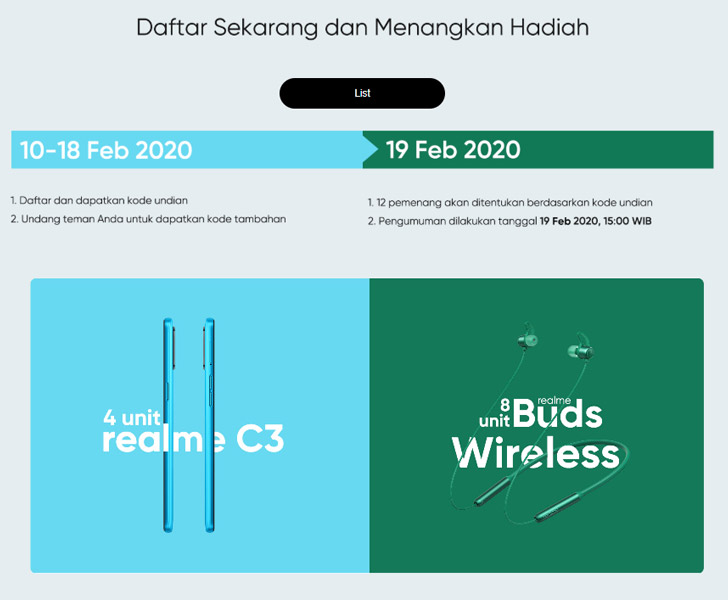 If the rest of the design language is borrowed from the vanilla edition, the 'Sunburst' look on the rear shell will be offered in 'Frozen Blue' and 'Blazing Red' hues. There's no support for fingerprint scanning, so you'll have to make do with face unlocking. The Realme price for the new Triple camera variant, however, may differ from the Dual camera variant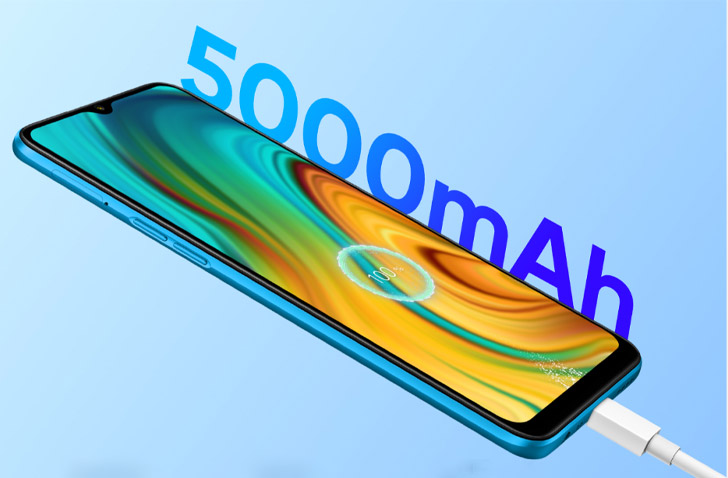 While the page doesn't specify it, we could be looking at a processor upgrade as well. Note that the previous edition was powered by a MediaTek Helio G70 chipset with a Mali G52 GPU baked into it. You can pick from 3GB/4GB LPDDR4X RAM and 32GB/64GB ROM options. If you find the storage lacking, you can expand it up to 256GB. This hardware runs on a 5,000 mAh battery and Realme UI 1.0 -- Realme's own Android-10-based skin.
The G70 processor scored 72188 on Realme's benchmarking tests, which should translate into a seamless gaming experience and snappy graphics performance. The new Triple camera variant is scheduled for an official launch in Indonesia on February 19, while the Dual camera one has already been launched in the Indian market. The thing to see here now is: which one of these variants will make it to Pakistan?