Samsung Galaxy Note 10 series is expected to slide in soon. The second half of 2019 is going to be really exciting as the new Note 10 lineup is all set to hit the stores in August. This time around there's not just one but two different variants namely the Note 10 and the Note 10 pro and the key specs of both the models are already making rounds on the web.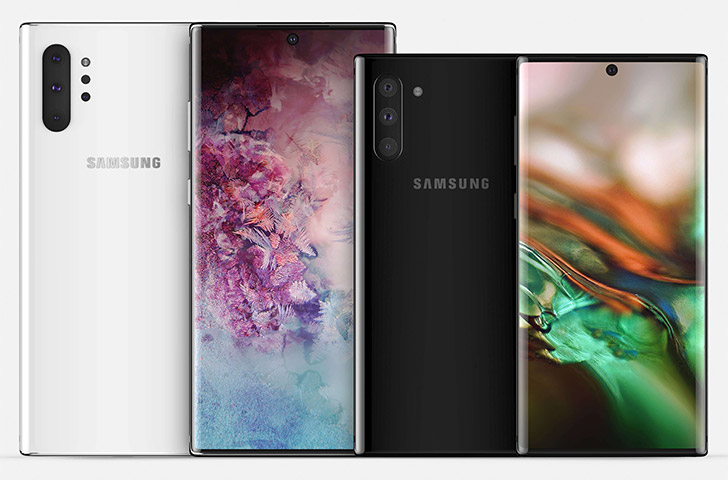 Reports are coming in from many trusted sources stating the Samsung Galaxy Note 10 to be carrying the model number SM-N975, while the Pro version is represented by the model number SM-N976. Previous rumors claimed that these model numbers were for the Galaxy Note 10's 4G and 5G models, but now it is clear that these actually represent the standard and Pro variants. A third model by the name of Note 10E is also rumored but there's not yet enough evidence to support its existence.
As for the features, The leaks confirm the existence of a 6.4 inch Dynamic AMOLED display and 128 Gigs of storage on Galaxy Note 10. The Pro variant, on the other hand, will come equipped with a 6.8-inch screen instead, based on the same Dynamic AMOLED technology and will carry a much larger 256GB of internal storage. However, the batteries on both models will be of the same capacity at 4,170mAh.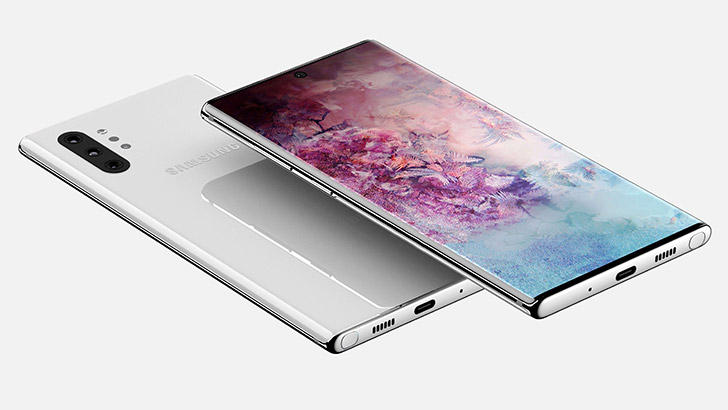 According to earlier rumors, Samsung Galaxy Note 10 Pro is said to arrive with a Snapdragon 855, if you are in the US or China or the Exynos 9825 chipset if you are residing elsewhere. The rear panel will have a triple camera setup of three vertically aligned sensors while the fingerprint reader will be embedded in the display.
Samsung is considering to drop the 3.5mm headphone jack, at least that's what the source claim. Other features leaked include a UFS 3.0 storage along with a support of 25W fast charging. The front camera is placed in the top middle of the screen, using the same punch hole technology as we saw in the Samsung S10 series but this time the hole is in the middle instead of cornering it on the side.
---
CLICK HERE TO SEE
Samsung Galaxy Note 10 Price in Pakistan & Specs
---
Samsung Note 10 series is the most anticipated next big thing of the smartphone world. Expected to be unpacked around 10th of August and released for sale on August 25, the standard variant is tipped to be carrying a price tag of at least a 1000 US dollars, translating to something around 151,000 Pakistani Rupees (without taxes).