Apple is preparing to include another edition in their budget-friendly iPhone SE series. iPhone SE 3 has been in the pipeline for quite some time now, but it was not definitive until now. According to reports coming out of China, Apple has greenlit production for the new iPhone SE.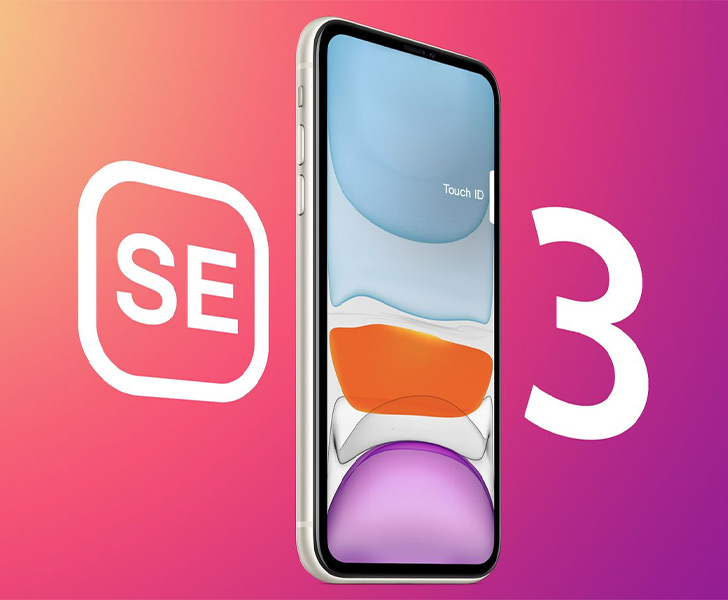 Vendors in partnership with Apple are already gearing up to ship iPhone SE 3 components because the phone is soon entering trial production. The trial production is carried out right before mass production. Its purpose is to test and streamline the entire production process. Quality is ensured on the final product, and defaults are set.
Considering mass production isn't far off, we should see the iPhone SE 3 hit store shelves early next year. We already have some idea of what to expect from the latest iPhone SE. It's a blast from the past but with powerful hardware inside.

Overall, a nice addition to the iPhone price catalog. First off, it rocks the Apple A15 chip — the engine we find inside the current-gen iPhone 13 series. The A15 not only makes for cutting-edge performance but also supports blazing-fast 5G.
Apple is always reluctant to reveal the RAM size in their phones, but the iPhone SE 3 reportedly comes in two variants: iPhone SE 3 and iPhone SE 3 Plus. The base edition has 3GB of memory, and the Plus version features four gigs for smoother multitasking.
The 4.7" display on the iPhone SE 3 is much smaller than the industry standard. In fact, the SE 3 might be the most compact mainstream smartphone of 2022. Many users prefer the reachability and pocketability of small phones, and they might be the target audience for it. Apple has already been experimenting with the concept, think the iPhone 12 Mini and iPhone 13 Mini. It's a 720P LCD. Plus, no advanced face recognition is offered here. Instead, the iPhone SE 3 uses trusted and convenient TouchID on the home button.