Apple introduced the world's first 5nm process with their new A14 chip earlier this week. The theme of the event was "Hi, Speed" and needless to say, you'd expect this cutting-edge technology on the newer iPhone 12 series to not just leave its competitors in the dust, but also prove to be a leap over the last-gen A13. Curiously enough, a screenshot floating on the web suggests otherwise.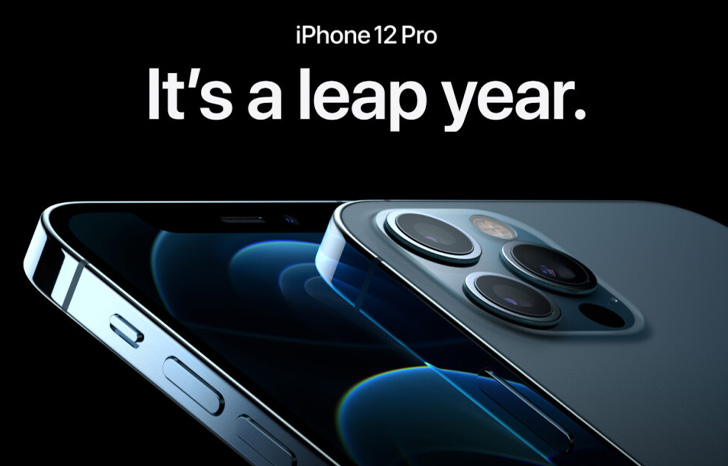 The said screenshot features the alleged AnTuTu benchmarking scores for the new iPhone 12 and iPhone 12 Pro. The standard iPhone 12, running on the new A14 Bionic and iOS 14.1, bags 564,899 points.
While the Pro model manages a score of 572,133. To put that in perspective, last year's iPhone 11 maxed out at 491,792 and the iPhone 11 Pro at 516,635.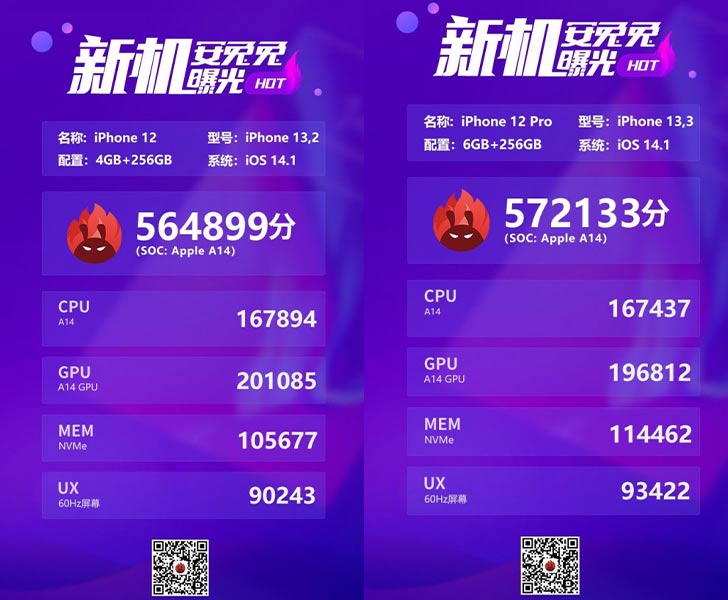 So we're looking at roughly an 11-12% improvement in performance. That's far from ground-breaking. Even the A13 chipset from the iPhone 11 series saw twice as much upgrade in raw figures over the A12. The iPhone 12 mini or the pro max were not benchmarked but it didn't matter as the devices pack the same chipset.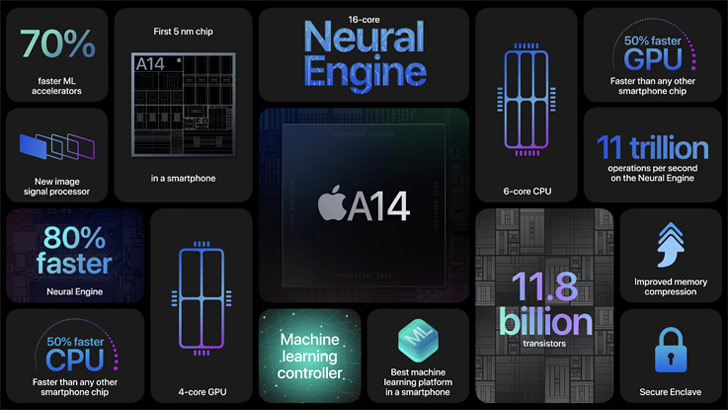 In the Android world (barring that cross-platform benchmarking isn't always very reliable), flagships powered by the top-of-the-line Snapdragon 865+ (7nm) chipsets outstrip the two iPhones, at least on paper. The Asus ROG Phone 3 ranks on top with a total score of 642,671. Xiaomi Mi 10 Ultra, sitting at the second spot, also hovers close to that 640k+ number. The same goes for the Oppo Find X2 Pro at 610,961. The top-ranking Android outperforms the iPhone 12 Pro by just half a point shy of 20%.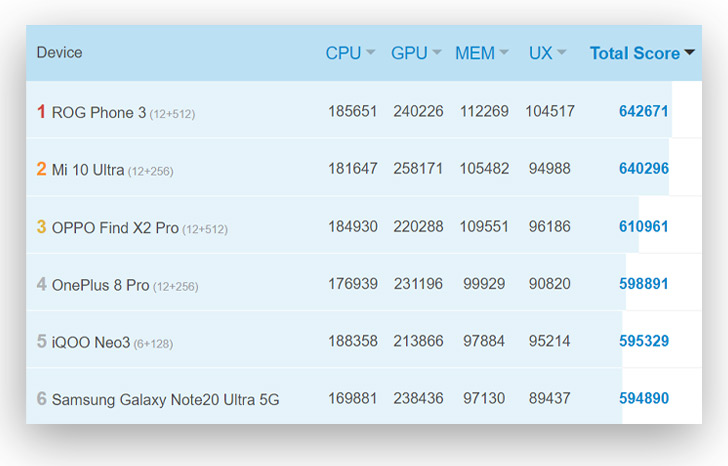 Synthetic benchmarking scores don't tell the entire story though. These phones run different operating systems and Apple's optimized software wouldn't allow for a performance discrepancy in the real world.
That being said, for tech enthusiasts these metrics matter. Plus, it would have been interesting to see the A14 and its 5nm fabrication process top the charts — or at the very least, a significant jump over the last generation of iPhones.