So far, Oppo and Xiaomi have been in the lead for ultra-fast charging technology. Xiaomi recently demoed their new 200W HyperCharge, and Oppo has already launched 125W Flash charging. After the recent launch of Infinix Note 10 Pro, the budget-friendly brand is all set to enter the wattage race with next-gen charging tech of their own.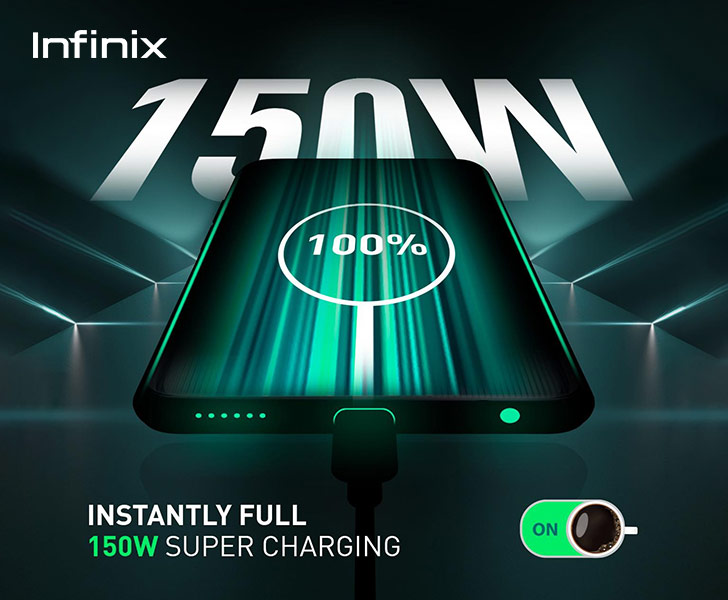 The first hint of Infinix's flash charging came with a teaser tweeted by official sources in Spring this year. This promo details 150W charging that delivers a full top-up in the time it takes to get a cup of coffee. It has now been followed up with a leak from folks over at XDADevelopers.
Their report includes a photo depicting a 160W charging brick. It's branded Ultra Flash Charge, all-but-confirming that Infinix does have a blazing fast-charging system in the works. Because of Infinix's value-focused position in the market, the phone powered by this tech should also be an Infinix new budget model for 2021.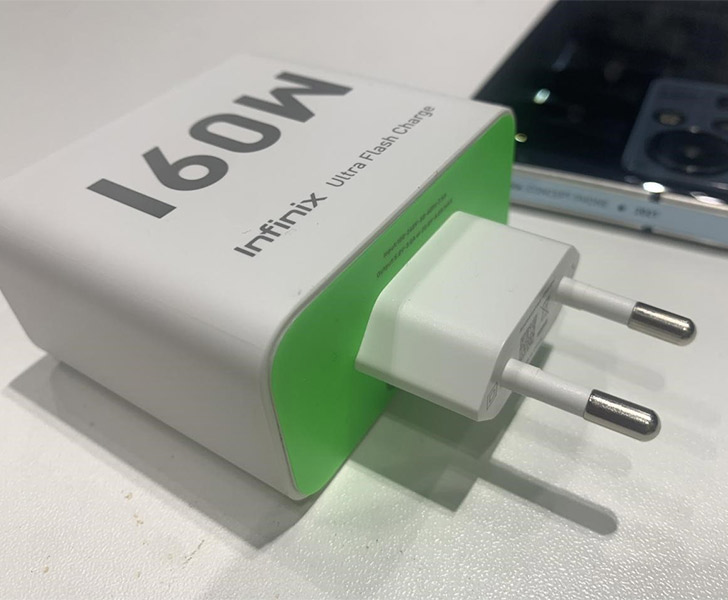 The 200W HyperCharge from Xiaomi is still a concept, so there's a chance that Infinix might beat it to the market with their 160W charging. Oppo's 125W Flash Charge is currently the industry leader, but given the fierce competition, it won't hold that title for long.
It's unclear what 160W means for charging times, but if the 200W charging is any guide, Infinix could deliver a 100% top-up in just north of eight minutes. At any rate, Infinix will have to work around the typical hurdles that come with ultra-fast charging — namely, safety and battery degradation concerns.