Huawei's Y9 series continues to introduce new editions — the latest one, the Huawei Y9a, has leaked ahead of the official announcement. Featured in a banner spotted in a Huawei outlet, this sneak Y9a preview gives us the sub-flagship's design and its core specifications.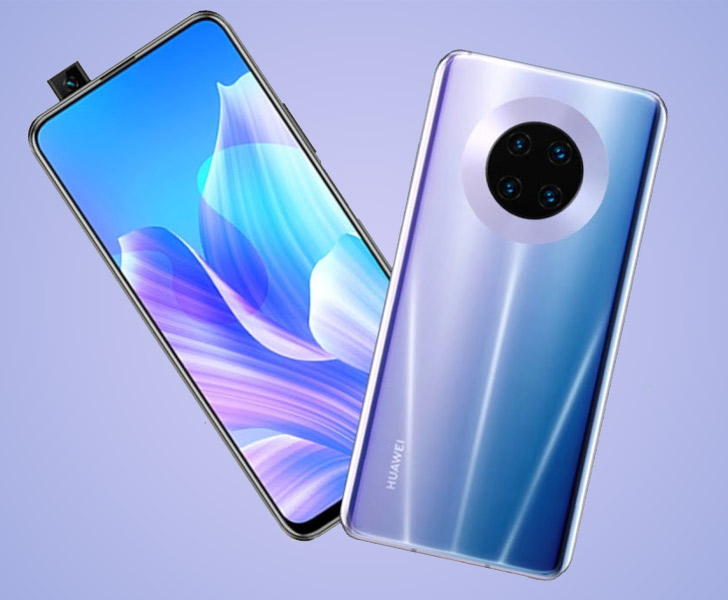 Huawei borrowed the Y9a design language from the Mate 30, down to the camera layout. You're looking at a matrix of four cameras, bound inside a reflective donut-style housing. The jet-black island has a 64MP main camera, an 8MP ultra-wide sensor, and a pair fo 2MP assisting sensors.
The Y9a by Huawei's shell itself is chamfered, polished, and smooth around the edges — something of a signature for the Y9 series. In a similar vein, the display is completely uninterrupted, edge-to-edge with the front camera mounted on a neat pop-up system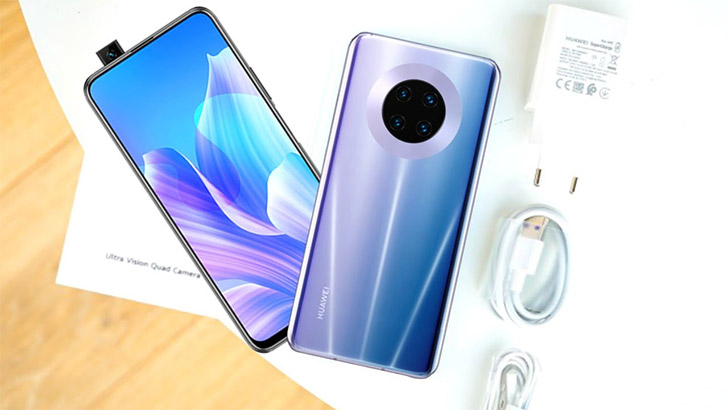 Huawei Y9a is expected to be a great addition to the Huawei price list and comes in two vibrant editions: a soft green-to-pink gradient and a glossier violet. You can also make out a side-mounted thumbprint reader resting on the power button.

Its gorgeous design is rounded off by decent hardware. The chipset isn't specified, neither is the battery capacity but it's supported by 40W SuperCharge. Huawei doesn't have enough stockpile of Kirin processors, so we could see the phone debut with a MediaTek platform. The Y9a has up to 8GB of RAM and 128GB of onboard storage but this otherwise excellent Huawei falls short on the software front. Since it's blacklisted from using Google's services, the Y9a is instead shipped with Huawei's HMS and the AppGallery.
That's all the details the Huawei Y9a promotional banner gives us, but given that the Chinese tech giant has already kicked off the campaign, its launch shouldn't be far off.